Designing your home
Bringing the Outside in: Styling Tips for Your Home
Particularly when you're spending extended periods of time at home, it can be important to feel as connected to nature as possible.
Exposure to nature is proven to boost our overall wellbeing and happiness, and regardless of whether you live in an urban or regional setting, increasing the number of natural elements in your home will always have positive impacts on the overall atmosphere.
So how do you actually bring the outside in?
Become a plant parent
The most obvious way to bring the outdoors in is to invest in a range of living greenery for inside your home.
An indoor plant is one of the easiest ways to bring a natural green to your living space. They could range in sizes, with many different plants being suited to being indoors in lower levels of direct sunlight. Feeling a little intimidated by the extra effort? A succulent only requires very little maintenance!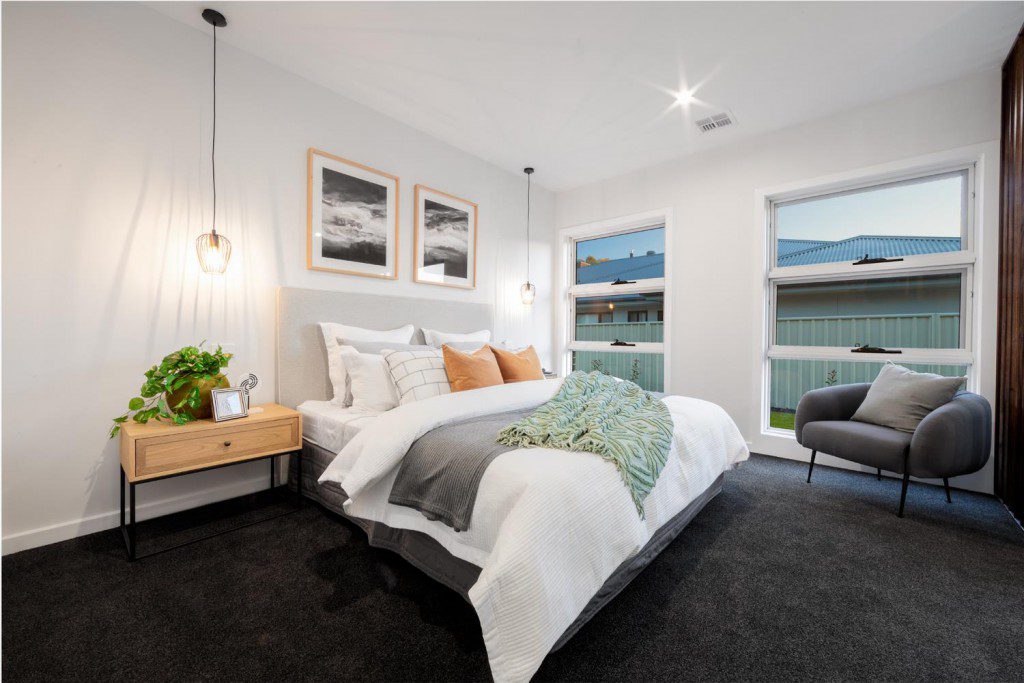 Not only do plants help bring the feeling of nature indoors, but they have a proven positive effect on your mental health. Research demonstrates that viewing plants can reduce stress and is scientifically pleasing to the human eye.
Fresh flowers are your friend
Flowers are another way to bring nature into your home, and they don't have to be a weekly purchase. Orchids, for example, are a semi-permanent installation of flora — if tended to carefully, they will reflower every year.
If you are able to refresh your floral arrangements regularly, we recommend opting for fresh cut flowers en masse to make a statement.
Ensure you choose flowers that reflect the mood in your home as one size doesn't always fit all. Take styling notes from the existing components of your house and find flora that suits.
The general rule of thumb is that you should match your floral choices to the type of interior you already have.
Laying the foundations
What about if you're building a new home?
There are a few different considerations for those looking to blend indoor and outdoor spaces, with the most obvious being alfresco living. Open plan spaces with alfresco dining will help you feel closer to your backyard.
Not only that, this type of design will naturally increase the amount of natural light in your home. You really can't have too much natural light. After all, you can always add blinds or shades later if it becomes too much.
Do this in the home design phase by looking for every opportunity to remove barriers between your home's interior and the light that hits the exterior of the building. This can be achieved through clever home design that takes into account your block, geography and surrounding environment.
When you're designing a new home, you can also take 'bringing the outside in' literally and echo the same materials in the interior of your home as you do the exterior. An example is the stone fireplace from the Freshwater Display Home in Sydney's Northern Beaches.
For an expertly crafted finished house, you should consider how the interior and exterior of the house combine together.
Made from the same material used for the home's façade, this fireplace makes an incredible statement in the living space, adding architectural interest and connecting the home's interior to the exterior.
Dreaming of a new home that blends indoor and outdoor living?With over 36,000 quality, customised homes built over the past 35 years, and having been announced as the National Home Builder of the Year (ProductReview.com.au) for the fourth consecutive year, G.J. Gardner is Australia's most trusted home builder. Contact us today.