Planning your Home
A Guide to Choosing Your Home Design Online
If you're planning to build a new home, part of the process is inevitably deciding on a home design. It's an incredibly important decision, one that will impact the way you and your family live for a decade or more.
Although the process can seem overwhelming, choosing your home design online might be easier than you think! Particularly when you're armed with the right tools and knowledge to make the right decision.
The tools you'll need
When choosing your home design online, there are four key elements you can use to make your decision:
Floor plan
Renders
Virtual tours
Display home photography
Floor plans are not a new concept, but they will become your best friend when it comes to your online home design journey.
A floor plan (usually supplied as a downloadable PDF) enables you to visualise the layout, dimensions and volume of the house. It will include walls, windows, doors and stairs as well as furniture and fixtures so you can get an understanding of how the space might be utilised.
For all its functional worth, a floor plan does fail in giving you the essence or 'feel' of a home design. You can't truly understand how furniture might affect the space, or how the different elements of your house interplay. That's where virtual tours, renders and display home photography come in.
These visual assets are the perfect way to get a feel for the home design's ambience and space, giving life to the vision of the floor plan and helping you observe how the dimensions translate to a three dimensional space.
So now you know what to look at, what are you actually looking for?
Details to consider
Land
Land suitability is arguably the most important factor you need to consider when selecting your home design. The size of your land, the slope of the block and its general location and orientation dictates how you can maximise space and natural light.
A main consideration with land and home design is how the home can best harness natural elements – most notably, sunlight. The key to an inviting space is a floor plan that welcomes natural light and concentrates it in communal living and entertainment areas.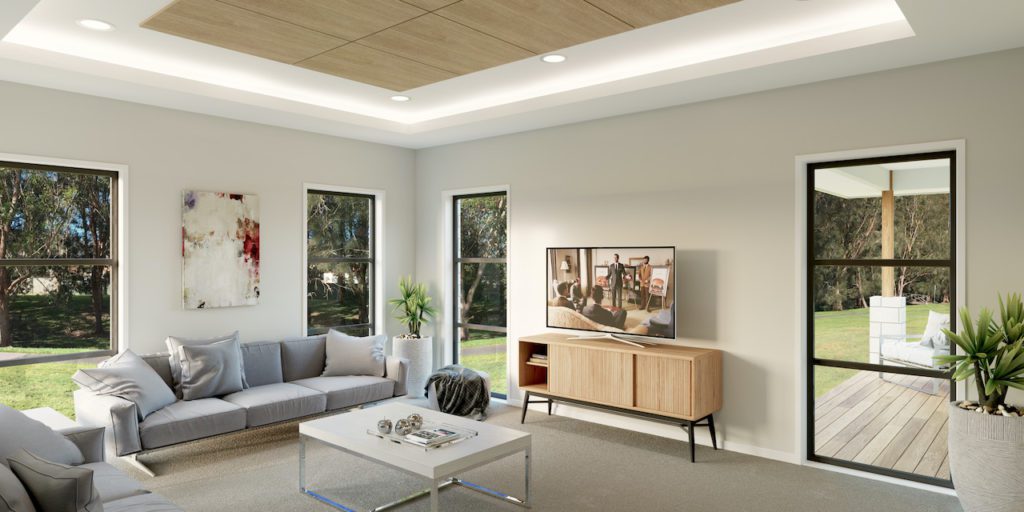 Check the floor plan for the location and dimensions of windows and doors, and keep an eye out for inside-outside living and entertaining spaces that will allow you to take advantage of natural light. Your living areas should be mostly north-facing, meaning they'll catch the afternoon sun.
When you're considering land, you'll also want to note that build costs acan be impacted by the land type, shape and accessibility. You will need to consider your block and how it will impact your overall budget before settling on a home design. Land factors that will drive up your build cost include fall, fill, easements and covenants.
Fall indicates how sloped the block is. Building on a sloping block can present unique engineering and design challenges. This can drive up the cost of your build.
Fill relates to the amount of soil you will need to purchase to level your block for building.
Easements and covenants will determine the types of features you are able to incorporate into your design, particularly the number of storeys, extensions and the inclusion of a pool.
Use of space
Space is another obvious element to consider when designing your home. Key things to look out for include:
Storage and shelving — do you have sizeable storage needs?
Flexible areas with moveable walls or barn doors
Potential placement of furniture
Open plan living is generally accepted as the best way you can maximise the space in your home, however, designs that are too "open" can lead to intrusive noises that carry through the house.
It's important to balance an open plan with privacy and noise reduction, so consider how the floor plan is zoned to take this into account.
Zoning
You may not be familiar with the concept of zoning, however you will have definitely felt the effects of bad zoning at one point or another in your life.
Have you ever lived in a house where you can hear the television from your bedroom? This is a result of poor zoning.
In relation to home design, zoning helps determine where you situate your bedrooms in relation to your communal areas. How you zone your home will affect how noise carries and the amount of privacy you have.
The rule of thumb in zoning is to allocate a buffer zone (generally a living room or rumpus room) between the master suite and the other bedrooms to allow for privacy.
You should also look for floor plans that have noise-prone areas located at the rear of the house. This will generally concentrate the bulk of noise in your house away from neighbours (depending on your block) and in an area where it will not carry through the rest of the home.
All of G.J. Gardner's floor plans are designed with a contemporary lifestyle in mind, but you may want to start considering customisations based on your lifestyle.
Your lifestyle, now and later
While your house may not be your home forever, it should suit your life for at least a decade. You should choose a design that reflects your everyday activities, while also taking every opportunity to make living easier and more comfortable.
Consider how you like to live now and how you would like to live in the future.
Do you love entertaining? If the kitchen is the heart of your home, your home design needs to reflect this.
Do you have young children? Large and easily accessible family spaces may suit you best.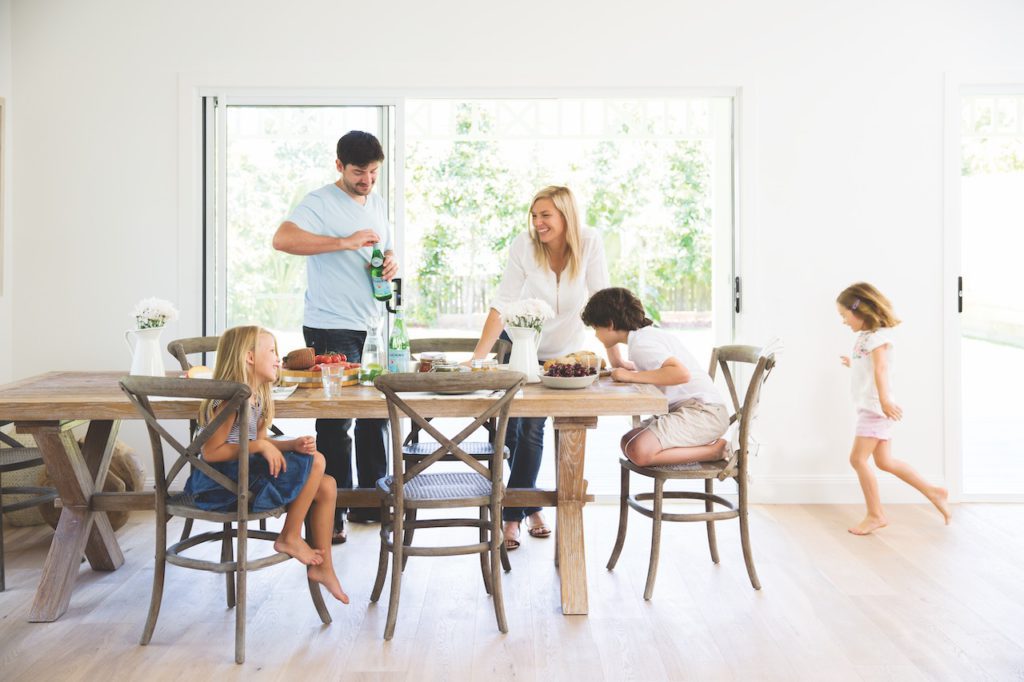 Or do you have moody teenagers? Perhaps a home design that allows for privacy with a secondary living space suits you better.
Are you time-poor? Consider how you could incorporate low-maintenance materials and landscaping into your design.
Considering your lifestyle will help you further narrow your home design choice, as you start consider what is going to work best for you and your family.
---
Have some questions or ready to take the next step? Get in touch today.
Or, learn more about the G.J. way by reading How to Design the Perfect Home — insights from our lead designer Peter into the key principles that guide the G.J. Gardner Design Process.