Planning your Home
Young People are Living at Home for Longer 
So, how do we design future-proofed family homes? 
The most recent AIFS study has found that young Australians are living at home with their parents for longer than ever before. Family homes may have been designed under the assumption that your children would be moving out by the time they reach adulthood. But the current Australian culture has parents and their adult children cohabiting for much longer. In fact, the recent census saw 30% of 25-year-olds still living at home.
At G.J. Gardner Homes, our design range is consistently updated to reflect the cultural trends we're seeing in the Australian market. Our multi-generational living home plans, dual occupancy homes and zoned floor plans offer the perfect option for families preparing for the future. We're designing more than ever with an emphasis on features, space and privacy to create homes that a future-proofed for families.
Why are young people living at home for longer?
The AIF points to numerous factors causing the increase in young people living at home over the last decade. Whilst the pandemic definitely saw more families living together under one roof, this shift actually predates it.
The rising cost of living in capital cities, employment changes and the rental market in the last ten years have all contributed to young people not leaving home until later. The AIF also claims that young people's move to stay "liv[ing] with parents is likely a key factor in addressing wellbeing" issues, due to the support and comfort that might be provided at home.
With this context in mind, our designers have sought to make our family home plans attuned to Australia's multi-generational dynamic. Whether the decision to stay at home is financial, emotional or obligatory, our designs are focused on giving each family member their own space and privacy for a harmonious living condition.
Home design ideas for living with adult children 
When it comes to designing our family home floor plans, we focus on your family's needs now and in the future. We integrate certain design choices to help homes not only be great for adult children, but still compatible with your children whilst they're still young.
Here are a few ideas we tend to incorporate:
Separate living space:
Our parents' zones and kids' zones are a core part of our family home designs. These spaces offer separate living areas for the adult children and the parents. The kids' zone can be easily evolved as your child grows, from playroom to home office. Through separation areas, both parents and kids can have privacy while maintaining a sense of togetherness.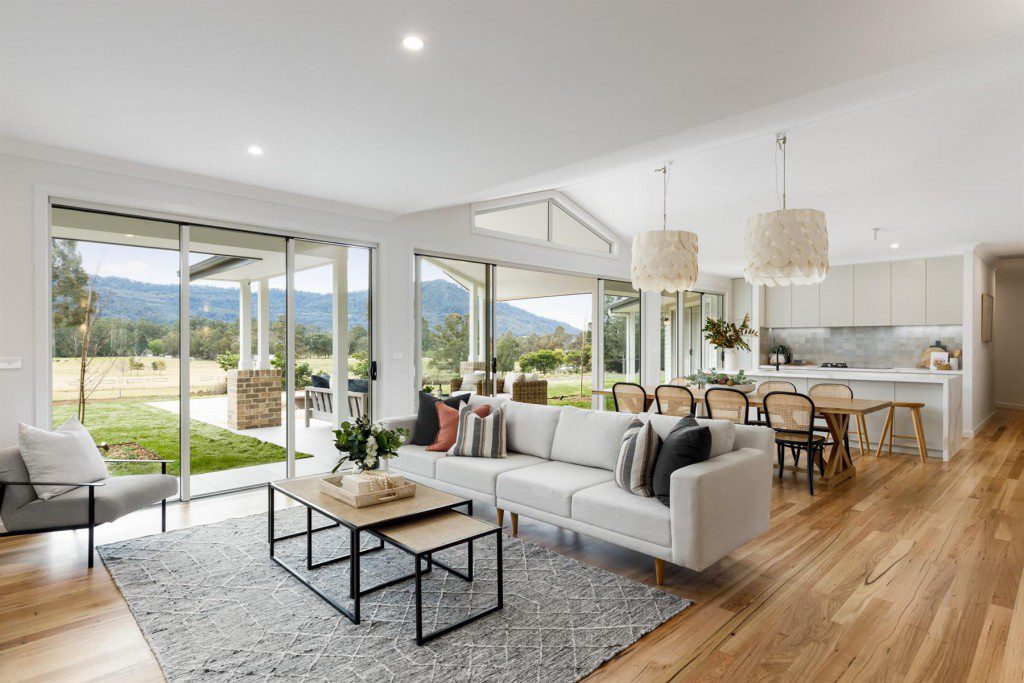 Shared common areas:
Open plan living always makes homes feel more spacious and welcoming. A shared communal area offers a space for the family can come together, such as a spacious kitchen, dining room or a cosy family room. These shared spaces should be designed for comfort and easy social interaction, with enough space for the family to spread out and co-exist harmoniously.
Flexible spaces:  
The flexi-space is essential to our home designs of today to ensure families have the space and adaptability to let their homes change just as they do. Flexible spaces can serve multiple purposes: a home office, a guest bedroom or maybe, a home gym room. By incorporating these extra spaces into your home design, you prepare for any changes in the future and make sure you have the space to keep everyone comfortable.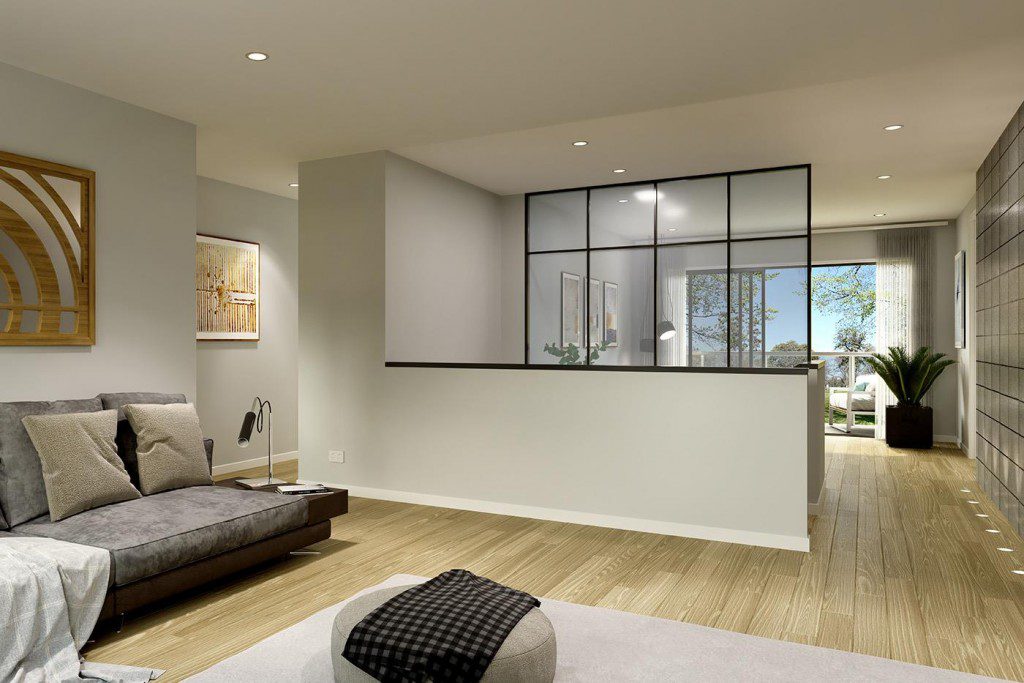 Storage solutions:  
Ample storage is crucial in a multi-generational home. Features like walk-in closets, built-in shelving and efficient storage solutions help keep the space organised as you store multiple adults' life possessions. We focus on using shrewd storage solutions throughout our design to maximise our family homes' functionality.
Multigenerational living with G.J. Gardner Homes 
Multigenerational home designs offer the opportunity for families to share living spaces while maintaining their independence and support networks. If you're considering a home that caters to the rising trend of adult children living at home, reach out to your local G.J. Gardner Homes office to explore our future-proofed family floor plans.