Planning your Home
Guide to Upsizing Homes
Australia leads as the builders of the world's biggest homes – and they just keep getting bigger as most Australians continue to crave more space. In today's market, upsizing is one of the leading motivations in moving houses, as nearly 20% of movers are upgrading their home size. No matter your lifestyle or family size, space will always help to keep your home feeling comfortable.  
From growing families to changing lifestyles, what we need from our home will naturally change as life does. This makes upsizing homes a common experience for new home builders looking to design a space that can support your needs. If you're feeling ready to upsize and make the move to a bigger or better home, it can daunting to know where to start. With so many models and makes on the market, what is going to work for you? 
Whether you're after more bedrooms, amenities or flexibility, our guide to upsizing homes provides you with insight into this journey and how to find your just right home.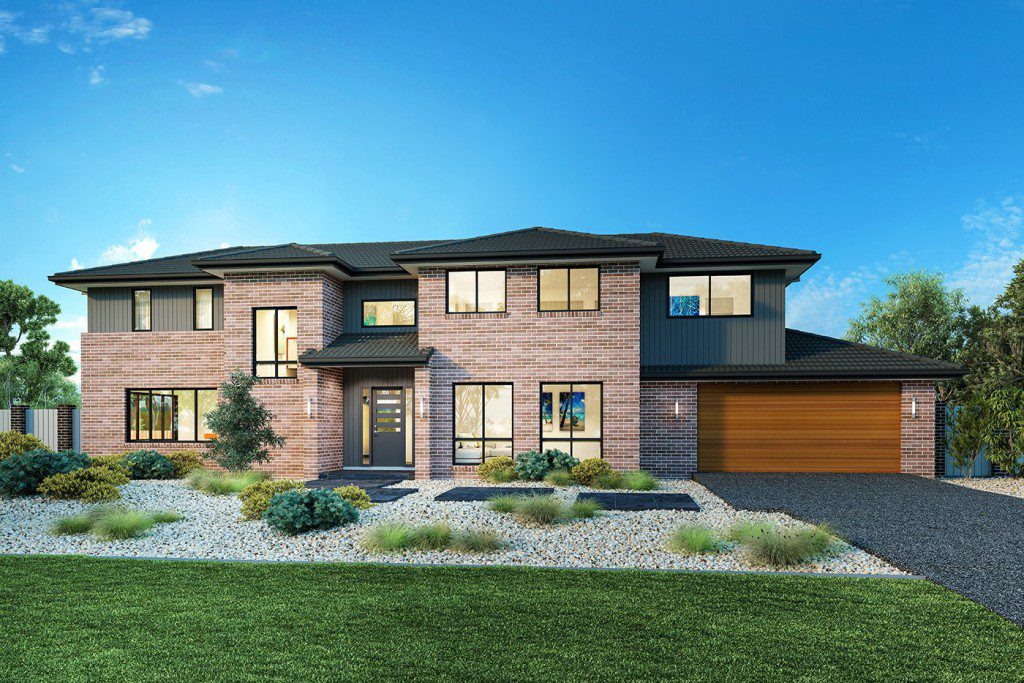 When is it time to upsize your home
Whilst most of us wouldn't mind a bigger home, it's time to upsize when a bigger home becomes a need and not a want. Without adequate space, a home can end up feeling overcrowded and its overall functionality begins to suffer.
Of course, when it's your time to upsize homes will depend on numerous personal factors. Finances, family size and lifestyle need to align to make this step a possibility.  
A few of the most common reasons for upsizing include:
Growing family: whether you're welcoming new members from newborns to aging parents, or your kids are just getting older, adequate space for your family to live comfortably tends to be one of the leading reasons to upsize homes. Through a new home, you can achieve a more comfortable floorplan, more bedrooms and more living space to support your family through these years of change.  
Growing finances: property is widely considered one of the best investments you can make, and financial prosperity leads to many Australians upsizing their living arrangements. Whether this means buying not renting for the first time or having the funds to upgrade, upsizing homes is often fuelled by financial factors.  
Changing lifestyles: as our lives change, it's natural for our living arrangements to change as well. With the growing rate of working from home, the role home plays in our lives has shifted, as it now serves a wider range of functions. These cultural changes have led many Australians to want to upsize homes so their living space can support their lifestyle. This might look like a bigger home office or more outdoor space.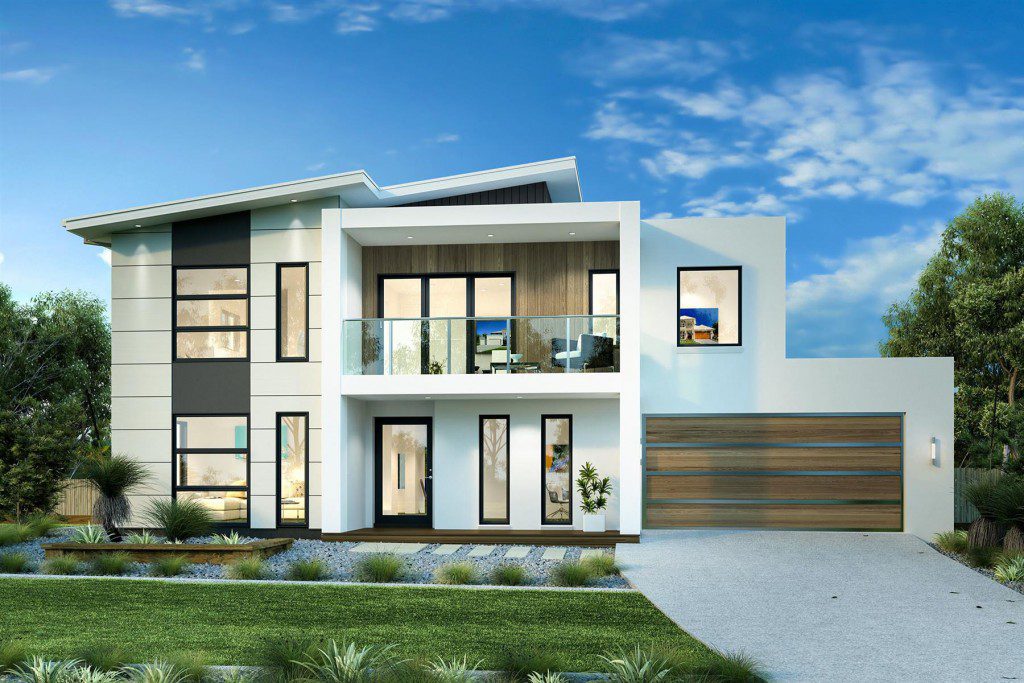 How do you upsize your home
When upsizing homes, the design process for building this new home tends to be unique. The decision to upsize has been motivated by clear factors and these set a focus for your next home. Your upsized home should take into consideration a few key factors. 
Space and Layout:
The primary reason for upsizing homes is to gain more space and it's crucial to make sure your new space is being used to its full potential. Consider your current and future needs, such as the number of bedrooms, bathrooms, living areas and storage spaces. Think about the flow and functionality of the layout to ensure it suits your lifestyle. Plan for both communal areas for coming together and private spaces for relaxation and more importantly, where these should be arranged throughout the floorplan. For example, you might want to cluster all bedrooms together when you have young kids but as they age, a more considered layout arrangement might be better suited.  
Budget and Financing:
Upsizing homes is a major financial undertaking and it's important to have the budget to get the most out of this project. Evaluate your budget and determine how much you can afford to spend on the construction as well as ongoing maintenance costs. Factor in additional expenses such as land acquisition, permits, architectural fees and furnishings. In many cases, if this upsized property is going to be your second home purchase, you might be able to use equity to make the purchase. Consulting with your mortgage breaker can help you understand your options from the get-go.  
Energy Efficiency and Sustainability:
Your upsized home shouldn't just upgrade your space, it should also upgrade your lifestyle. This home is for your future and it's an excellent opportunity to future-proof this purchase. By incorporating energy-efficient and sustainable features like insulation, high-quality windows, energy-efficient appliances and renewable energy systems, you're investing in your tomorrow. Not only will these measures reduce your environmental impact, but taking these measures when upsizing homes can also lead to long-term cost savings.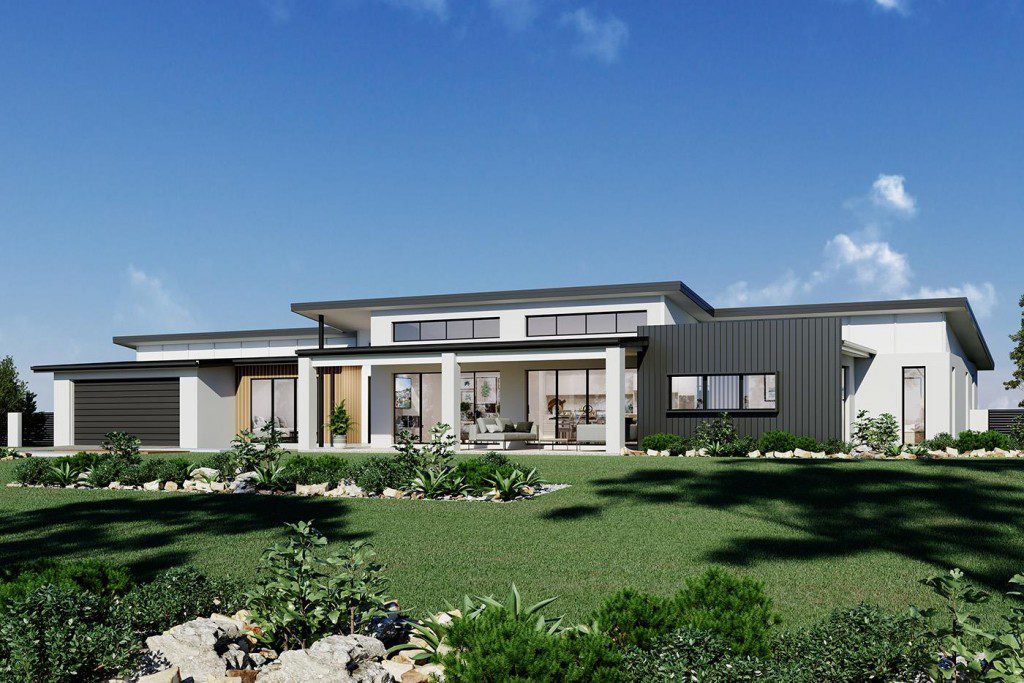 FAQS
Should I buy a bigger house or pay off my mortgage when upsizing homes? 
Whether to buy a bigger house or pay off your mortgage is a personal financial decision that comes down to your individual circumstances and goals. We recommend consulting a financial advisor and doing thorough research to find what works best for you.
If your current home no longer meets your needs and you have the means to comfortably afford a larger house, it may be worth considering. You should evaluate the potential return on investment and equity building for a larger home versus the savings and security of being mortgage-free.
Should I sell first or buy first?
In the case of selling your current home first or buying your new home first, it comes back to personal circumstances. Selling first allows you to know exactly how much money you have available for your new purchase. However, buying first provides the convenience of securing your new home before the stress of selling, but it carries the risk of juggling two mortgages if your current home doesn't sell quickly. Meet with real estate professionals and financial advisors to help you make an informed decision.
Is upsizing homes and buying a bigger house a good investment? 
Buying a bigger house can be a good investment, but it will always depend on circumstances. Factors like location, market conditions and your long-term goals will decide whether it's a good investment for you. A bigger home offers the opportunity for property values to appreciate and may provide potential for future financial gains as well as an upgraded living experience. We recommend researching, assessing your financial capabilities and consulting professionals to understand what's right for you.
When upsizing homes – is buying a bigger house worth it? 
Deciding whether a bigger house is a worthy purchase depends on your personal circumstances, preferences and finances. A bigger home could offer you an upgraded lifestyle that could be priceless, or it could cause financial stress. By understanding your financial ability as well as the trade-offs you're willing to make, you can begin to determine whether a bigger home might be worth it for you.
Don't forget that a bigger home comes with a bigger investment in maintenance. From gardening to cleaning, managing a bigger home might be better in theory than in practice for you. It all comes down to personal preference.