Building with G.J.
One of Australia's Most Highly Rated Builders
We are proud to announce that G.J. Gardner Homes has been rated 4.8 stars by those who matter most… the families we build for.
This rating is a reflection of what we do, our approach and our customers. After almost 40 years, G.J. Gardner Homes continues to deliver a level of service unlike any other national building company.
The ProductReview.com.au annual awards highlight products and services that are given exceptional ratings by the Product Review community. Our customers have left us thousands of reviews on Product Review, highlighting our transparency, flexibility and commitment. This award recognises decades of hard work and resilience from the entire G.J. Gardner Homes team, who consistently work to ensure that we deliver the best home building experience in Australia.
Helping Customers Feel the Joy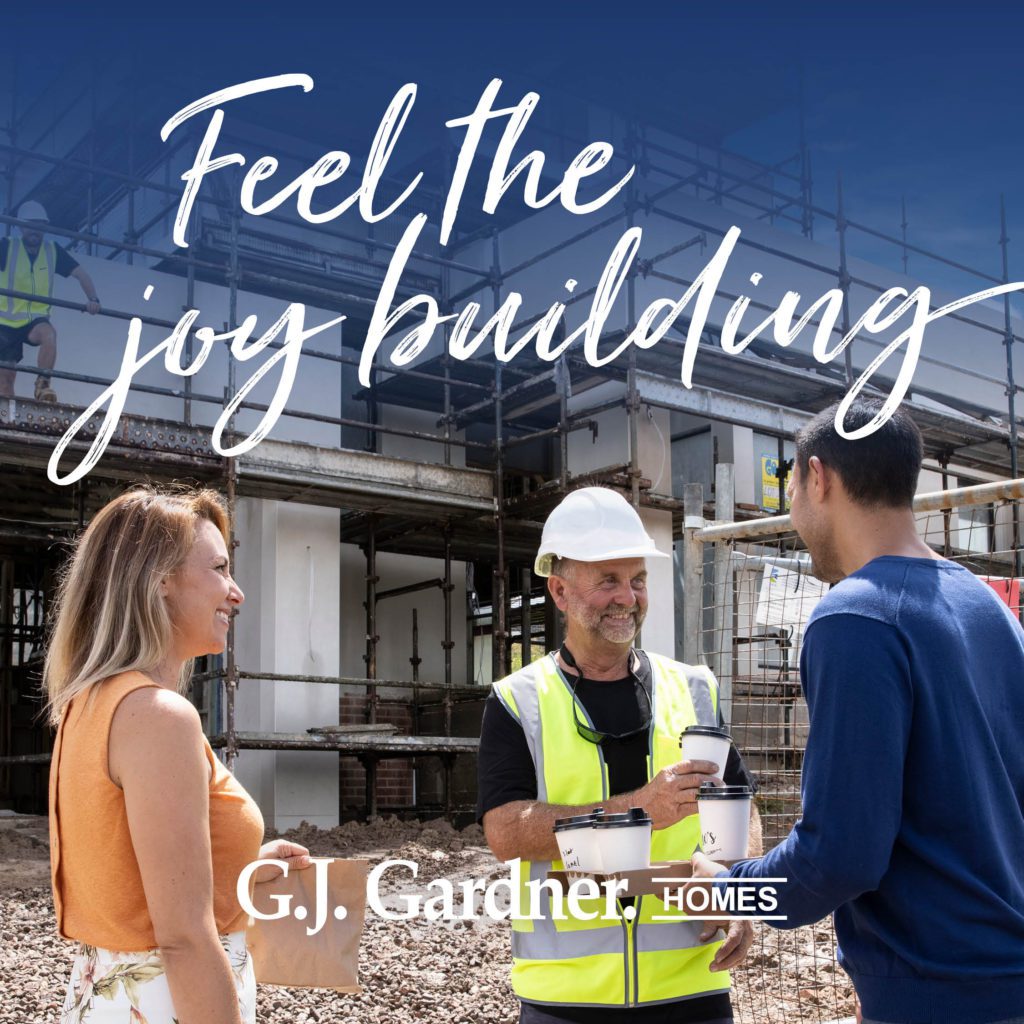 What differentiates G.J. Gardner Homes is our approach to home building. We want you to not just build your dream home, but actually 'Feel the Joy Building'. We listen, we care, and we are 100% focused on making your home building experience as amazing as it can be.
From the day we engage a potential home builder, like you, we aim to set them off on a journey that excites and inspires them. As we move through the building journey together, we are there for our customers at every milestone, providing support and guidance. Our goal is to help our customers relish every step of their home building journey by creating trust and confidence in our team by doing things the G.J. Way.
The G.J. Way is made up of the simple stuff that matters most to people when building a new home, from our dedication to being entirely transparent about the building process to inspiring our customers to feel the joy of possibilities. That's why every G.J. Builder offers real flexibility, with over 360 boutique home designs to choose from.
And probably the most important part of the G.J. Way is that you will have a local builder that is accountable for your build throughout the entire process. From the first moment you decide to build to handing over the keys to your new home, your G.J. builder is standing beside you the whole time.
This recent accolade is the product of over 1,630 reviews and ProductReview.com.au team's in-depth analysis. Read from their experiences below.
Customer Reviews
I have been so impressed by the GJ Gardner Ballarat team. From the very beginning of my experience with them, they worked hard to ensure that my dream came to life. They listened to my requests and were willing to modify plans to make it happen. The entire build they kept in contact with weekly updates and were quick to make any adjustments or modifications when needed. 100% would recommend to anyone, especially as a First Home Buyer! – Abbey P, VIC
G.J Gardner Renmark was just so fantastic! From the initial consultation to handover, we were never left wondering what was happening. Communication was absolutely amazing. Building during COVID I thought would be stressful but they made it so easy. The house is perfect and we could not be more happy! – Kaitlin and Jack , SA
Our experience with GJ Gardner, Sapphire Coast:

1.) Excellent Communication. We were kept informed throughout the build. We were interstate and a lot of the communication was via phone calls and emails. We asked multitudes of questions, and nothing was ever a problem. They listened and were willing to spend time explaining what we did not understand and also gave suggestions and options on how to improve the design. Throughout the building process, we found everyone to be very approachable and easy to talk to.

2.) Flexible -willing to design what we wanted.

3.) No unexpected costs and the home was completed a month before the handover date.

4.) Very high standards -the tradies did an excellent job!! Good quality products were used.

5.) Minor problems were dealt with promptly and resolved.

Conclusion:

We were absolutely delighted with our home. We highly recommend GJ Gardner, Sapphire Coast. If we were to build again, we would definitely be a returning customer!! – Chris, NSW