Building with G.J.
The Modern Family Home: Our Designers' Approach
Our G.J. Gardner Homes designers bring a unique approach to modern family home design through a conscious commitment to liveability. Each of our designs has been crafted with the central goal to make homes better to live in, attuned to the changing lifestyle of Aussies. 
This focus on balancing form and function extends from a home's floorplans to aesthetic details like finishes and materials. Each of our modern family homes is a product of hard work spent evolving each plan to ensure they're perfected for the Australian family. Our designers combine research, industry trends and years of expertise to create our award-winning designs, exclusive to G.J. Gardner Homes.
How our design experts approach the modern family home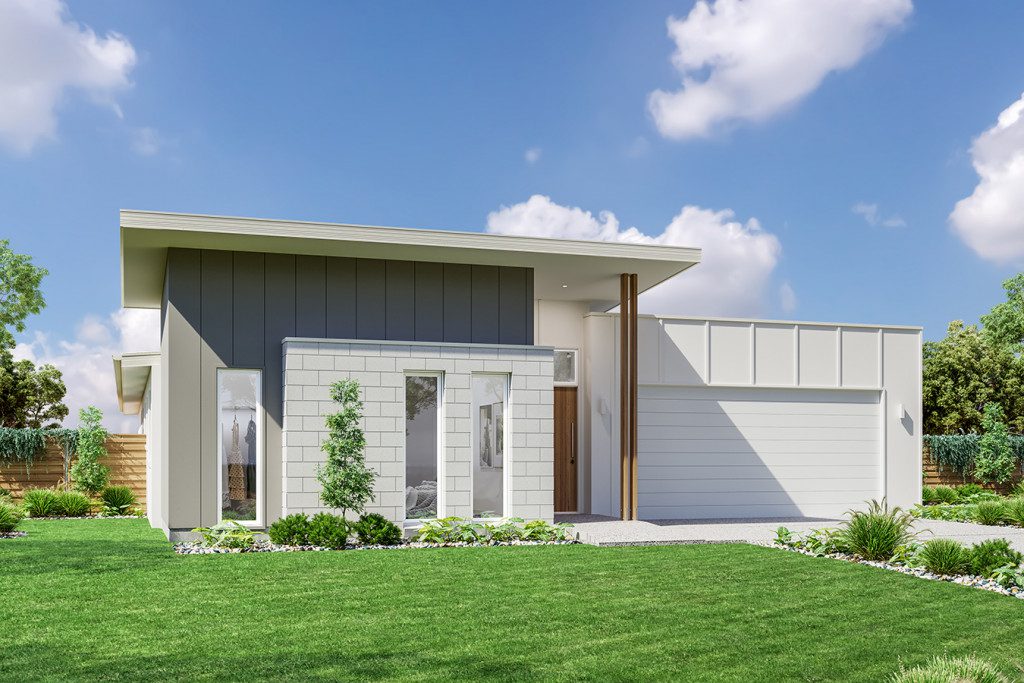 Baltimore: Affordable Luxury 
The Baltimore home was originally designed with a focus on value for the buyer. Through endless features, it aims for our clients to get the most for their money with a functional and considered home. This design is centred on cost efficiency through a floor plan that still includes all the essentials modern Australian families want.
Through the floor plan of the Baltimore home, our designer's process of zoning the home's areas can be seen. They work by separating the house into living, private and outdoor to create the convenience of a central hub but not at the cost of privacy and peace. Another focus point for our designers is the walking distance between spaces. As with our Baltimore home, you don't need to walk more than 8 metres to reach any other part of the house. This allows that central living space to bring people together, whilst providing a reasonable separation from bedrooms and home offices for a logical layout to your modern family home.   
This understanding of daily routines is enhanced through our love for incorporating aspirational living features into the design, like extensive ventilation and skylights. Through these details, the considered floorplan isn't just practical to live in but perfect to look at.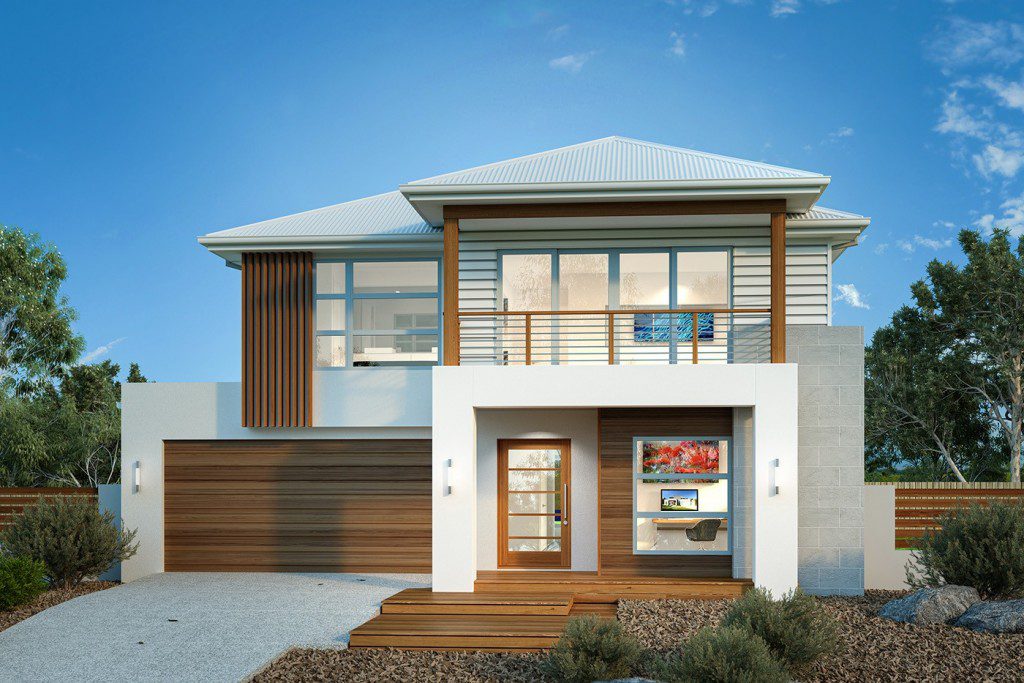 The Kingscliff home design brings the G.J. Way to metro locations and small sites through a considered 354 m2 floorplan. Once again, this home follows a central concept plan, this time using the smaller floor plan to create beautiful big spaces and achieving a harmonious modern family home.   
As soon as you walk through the front door, the Kingscliff greets you with an open space, allowing you to can right through the home. Our designers seek to use hallways as rarely as possible to shrewdly create open space at any opportunity.
On the first floor, the home flows into a kitchen workplace, featuring the likes of a butler's pantry and large laundry. This considered space makes the home's utility rooms feel comfortable and central, increasing their functionality for every day. Upstairs, you'll find four generously sized bedrooms, that have avoided the use of a hallway to maximise the feeling of space, light and air. The Kingscliff home plan reflects G.J. Gardner Homes' approach to logical home design, through a considered understanding of how families function and live.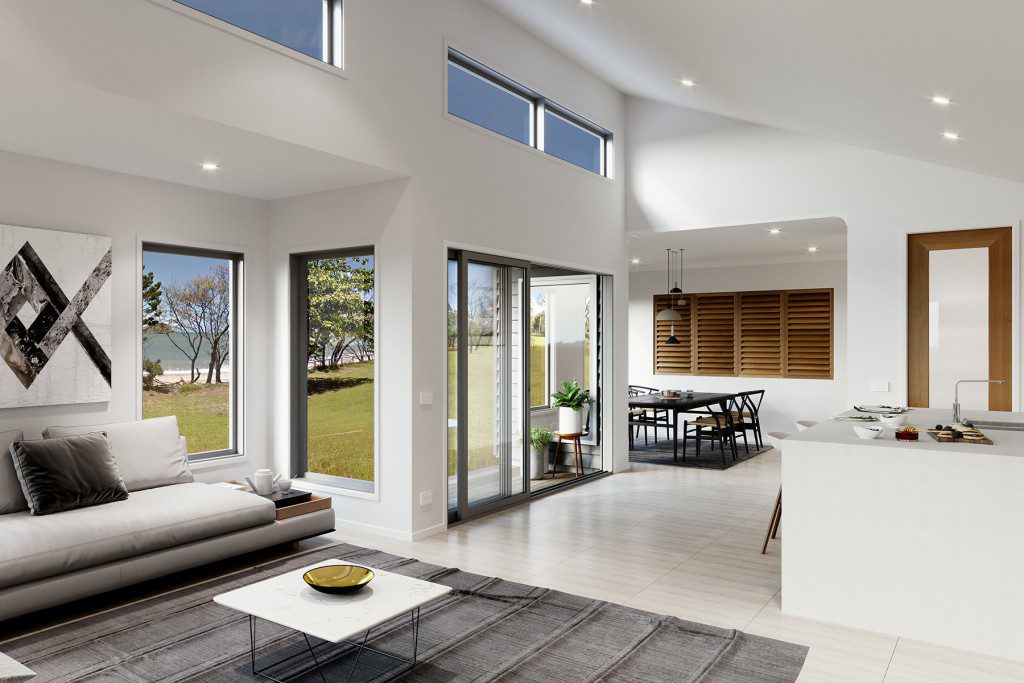 Our Oceanside offers perfected family living in a home designed for scenic locations. Discover numerous skylights throughout the home as well as oversized windows to maximise the amount of sunlight in the home, without compromising privacy. The addition of highlight windows up high catches the Northern sun without leaving families exposed to the light.
The central living space is located straight when you walk into the home, with a spacious open concept. Our homes have shifted the master bedroom from the front of the house, where they've been traditionally, and relocated to the back for the ultimate modern family home layout.
Find the right modern family home for you
When it comes to our design approach, less is more. We work to create an endlessly functional foundation for your family life. Get in touch with your friendly G.J. Gardner Homes team today to work with our design team on creating your perfect home.