Building with G.J.
Standard Ceiling Height Australia
Thanks to today's design trends, many Australian dream homes include the luxury of high ceiling spaces. The right ceiling height can keep your home balanced and proportioned from literally the top down.
High ceilings tend to make your home airier, lighter and bigger whereas low ceiling heights can leave rooms feeling more compact and cosy. Both come with their own benefits and disadvantages, ranging from the look, the cost and the performance.
G.J. Gardner Homes' plans have been expertly crafted by our team of designers to make sure your home functions and feels its best. By drawing from the NCC guidelines, G.J. Gardner Homes offer varying ceiling heights throughout the home so you can find one that'll work for you.
What's the standard ceiling height
The standard ceiling height is a building term, and describes the length between the finished floor and the lowest point on any ceiling above. So, this measurement could go from the floor to a beam, a low of the ceiling slope or a duct.
In Australia, the standard ceiling height is 2.4m. Any habitable room, like bedrooms, must be at least 2.4m to be considered up to code. Although this height is still recommended just for general comfort and look, kitchens, bathrooms or laundries have more leniency and have a minimum standard ceiling height of 2.1m. Despite the term having the word 'standard'', it actually doesn't refer to the average or most common ceiling height.
Due to design trends, things are looking up in this aspect of home design. Today, the average ceiling height has grown to 2.7m as we continue to invest more to convert our homes into sanctuaries.
For future home-owners, increasing the ceiling height to 2.55m from 2.4m has a minimal cost difference. But these extra few centimeters will transform the feel of space in a room. This small increase makes for more functionality, as you can easily install features like ceiling fans and statement lighting without it encroaching on your living space.
How to find the right ceiling height for your home
Finding your right ceiling height comes down to the style of your home, your budget and your lifestyle. Ceiling heights can dramatically impact the look and feel of your home, and either streamline or complicate its performance.
All G.J. Gardner Homes' plans are completely customisable, so you can always design your home with the right height for you. Here's some tips for finding the right ceiling home throughout your home.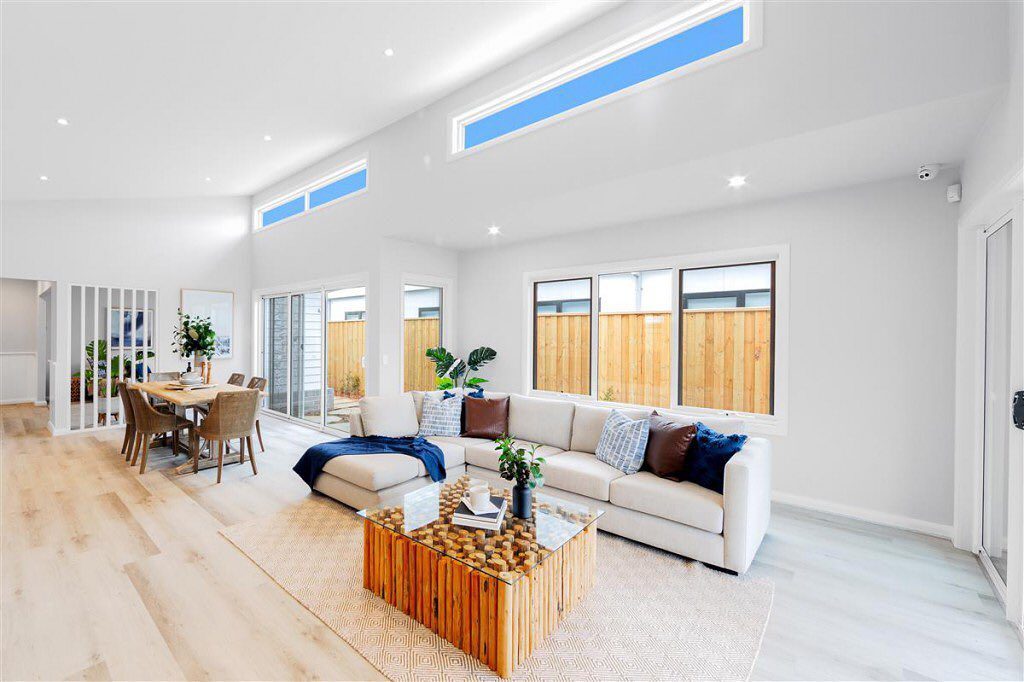 High ceilings: heights over the standard ceiling height
In most of G.J. Gardner Homes, the living space is celebrated through the addition of a high ceiling. By opening spaces up, high ceilings let rooms feel lighter and brighter. With hot air rising, high ceilings increase airflow and are perfect for warm summer days. As such a luxe home feature, high ceilings are bound to boost your home's reselling value, adding a touch of luxury and spaciousness.
However, high ceilings are also costly to build and maintain. The increased space makes the room expensive to heat and cool, whilst they're also difficult to clean due to a lack of easy access. They also can make your home nosier, as sound travels easier through open spaces.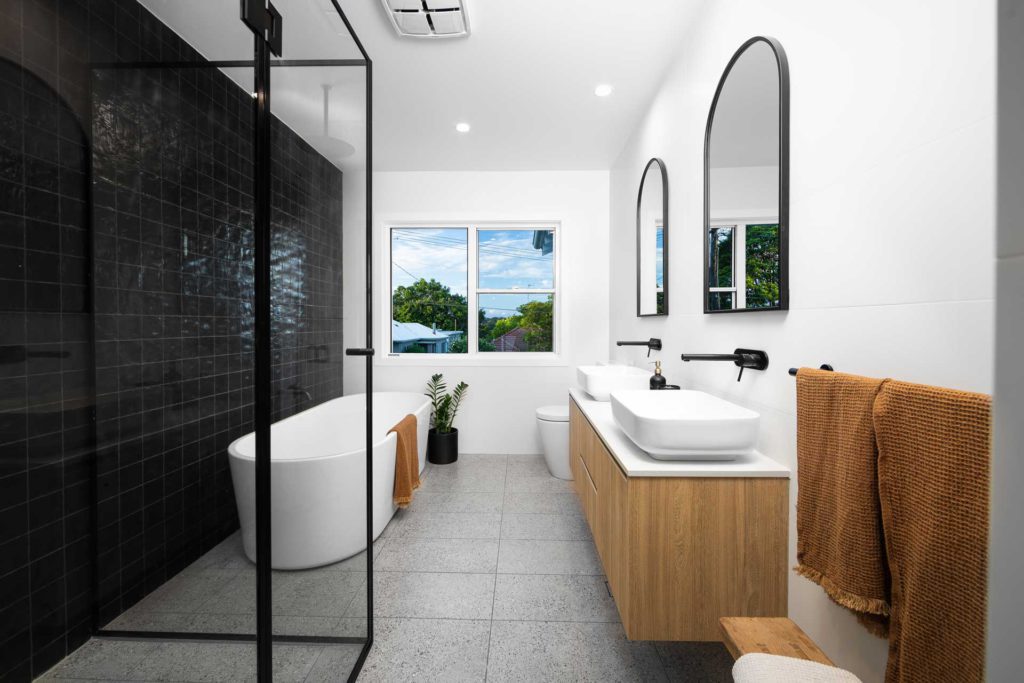 Low ceilings: heights under the standard ceiling height
Rooms considered non-habitable by the NCC can be 2.1m high instead of the standard 2.4m.
Of course, a room described as non-habitable in your home doesn't sound quite right. But this term just refers to utility rooms, such as kitchens, bathrooms or hallways. By opting for the standard ceiling height in these rooms, you can save money by not having to handle the added cost and care that higher ceilings require.
However, a low ceiling in these spaces means they're less likely to feel spacious and airy. Although they may be utility spaces, we end up spending a lot of time in them cooking, cleaning and unwinding.
Learn more about ceiling heights
Finding the right ceiling heights might not seem like the most exciting part of the design journey but it can end up having the most transformative effect on your home. Our G.J. Gardner Homes design team can help you customise our home plans so you can enjoy ceiling heights that work with your home style and budget. Discover more about ceiling height regulations today.