Planning your Home
COLORBOND Roofing Colours
 Over the past two years of confinement, our homes have become a time capsule of the many changes to our living styles. There is a renewed focus on our space with our homes becoming offices, workout spaces, our weekend away and our everyday.
We have come to love our homes as they are or have learnt what we need and would love our home's to be. Walks around the neighbourhood have given us inspiration and let us appreciate the landscape we are surrounded by.
COLORBOND® steel gives you an opportunity to explore, design or build using a great range of colours – inspired by Australia. The landscape your house is surrounded by or the landscape you are inspired by is a great start for your colour palette and the most successful colour schemes offer synchronisation with the surroundings.
New trends in colours, textures, building shapes and lines have all taken on a reference to our landscape. Not only using the corrugated profile we all know and love but there are new roofs with flatter, broader profiles, and stairways and walls with circular shapes, and matt surfaces which really answer to nature-based inspiration.
Looking at colours that have become so familiar on our interiors, we can see the transfer of the warm, organic colours onto our exterior materials. There's always room for greys but there is also a new trend to paler colours. So how does this translate to our COLORBOND® steel colour range?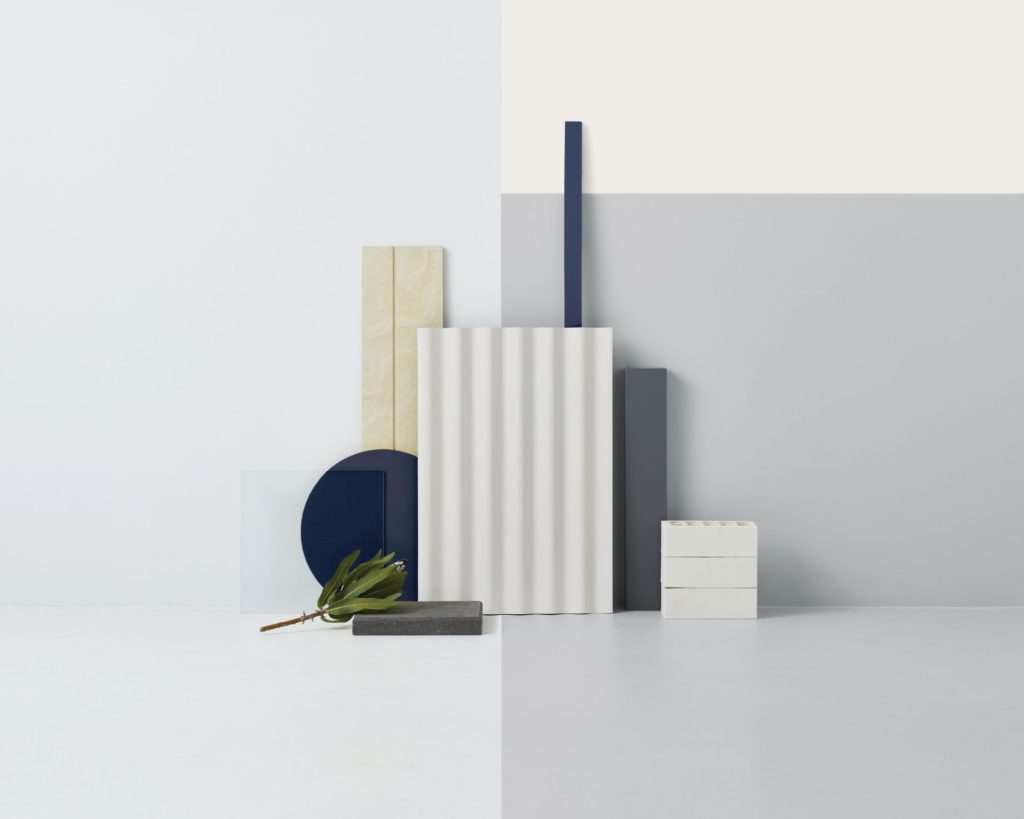 The change in colour trends starts at the roof. Greys are softer and warmer, reflecting the undertones of our native trees. Woodland Grey®, Wallaby®, Dune® and Evening Haze® are the new go-to's.
Fresh coastal looks have become softer too; Surfmist® will always be a favourite but using warmer colours such as Dune® and Evening Haze® works beautifully with timber, natural stone and recycled bricks. Using the paler Shale Grey™ has always been a contemporary favourite and Windspray® gives us a neutral crispness.
With a retro use of colours like Manor Red®, Pale Eucalypt® and Ironstone® we are starting to see a new bolder look on some architectural builds. Darker schemes have become a little softer with Wallaby®, Basalt® and a timeless favourite Woodland Grey®.
It has become so important to have a greater understanding of building for the long term, using building materials that may help in weather events. COLORBOND® steel with Thermatech® technology is designed to reflect more of the sun's heat on hot sunny days, which can mean less dependence on air-conditioning. Results will depend on roof colour, level and location of insulation, type and location of building shape and function.
Thermatech® solar reflectance technology is incorporated into 21 out of the 22 colours in the COLORBOND® steel range including COLORBOND® Ultra steel and COLORBOND® steel Matt (except Night Sky®).
So why do people pick COLORBOND® steel roofs?
It's durable and long lasting
Aesthetically pleasing and comes in a wide range of colours
COLORBOND® steel is a trusted and well-known brand
Sleek appearance with street appeal
The right choice of roof colour means you have a large part of your exterior colour scheme already worked out – letting the rest flow from the outside to in.
Remember to look to the amazing landscape we're surrounded by for inspiration. The colour palette of Australia is so varied and vast, just as our choices in housing and materials are.