Planning your Home
How's the Serenity? Seven Minimalist Home Design Ideas
Love sleek lines, simplicity, and ample space? Want to cut the clutter and stop searching for your own stuff? Then a minimalist home may just be your perfect match.
There are many ways to achieve this home design style, which is why we have provided some helpful minimalist home design ideas to give your home a fresh, clean look – and achieve a less stressful lifestyle.
What is a minimalist home?
Quite simply, minimalism is the philosophy that "less is more". In minimalist settings surfaces are clean and uncluttered, and the design is stripped back to the essentials. By removing these unnecessary items, spaces are often made to feel larger and more peaceful.
Two key hallmarks of minimalist style are simplicity and functional design. This means every element needs to serve a dual purpose: it must be practical as well as look good, complementing the pared-back aesthetic. Interior design should be clean, featuring crisp whites, neutral colour palettes, and a variety of textures.
Minimalist homes need efficient floor plans with open spaces, minimal interior walls, large hidden storage areas, and a focus placed on natural light. These home designs avoid tucked away spaces, complex lines, and angled roof profiles.
Why choose minimalism?
Being surrounded by clutter can feel overwhelming and chaotic. On the flipside, research shows that an uncluttered and clean space inspires a sense of calm and can reduce stress. Minimalist environments can also remove unnecessary distractions and actually help you focus, whether it be on your work, study, or personal goals and mindfulness.
Minimalism creates a soothing environment, but discipline is required to keep surfaces clear and maintain the clean aesthetic.
Minimalist home décor ideas
When creating a minimalist home design there are seven key tips you can follow:
Streamline your furniture and choose high-quality pieces.

If you remove unnecessary pieces or overly large furniture from your home, you will be able to create 'negative space' and open up the room. This creates an instant feeling of calm.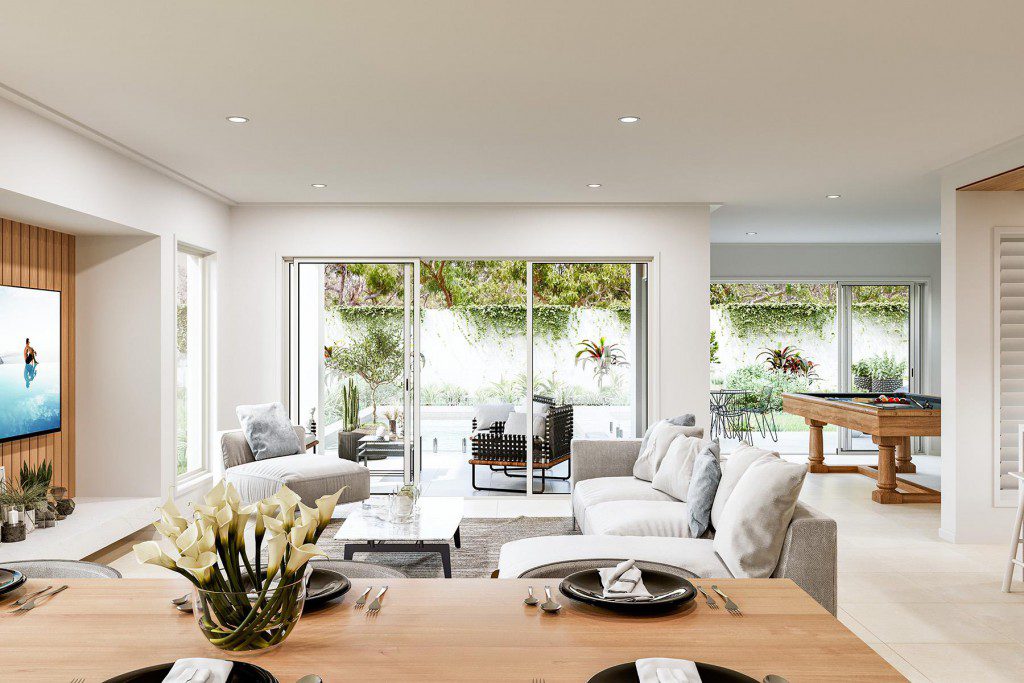 2. Experiment with texture. To prevent interiors from feeling stark, add layers of texture with items like simple throw pillows, light fixtures, and rugs. Wood and wool complement this aesthetic well and create contrast with neutral bases.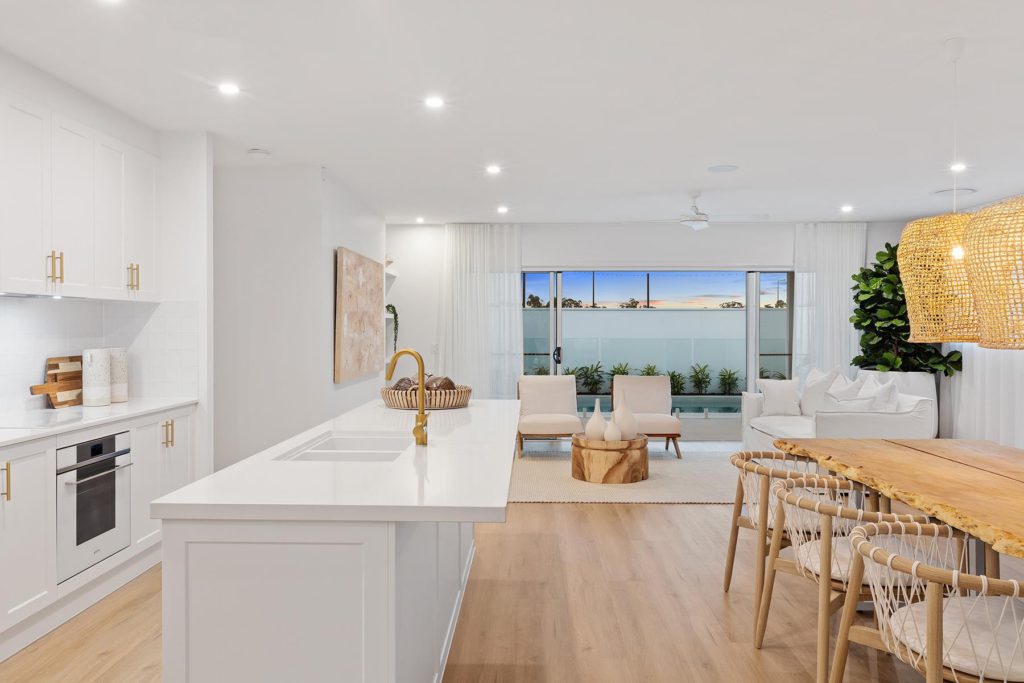 3. Assess each room with a critical eye. Remove clutter and eliminate anything that is not necessary. Ensure surfaces are clear and sparse while investing in hidden storage to keep everything tidy. In short, find a place for everything and commit to using it so things like keys, bills, and kitchen appliances are tucked out of sight.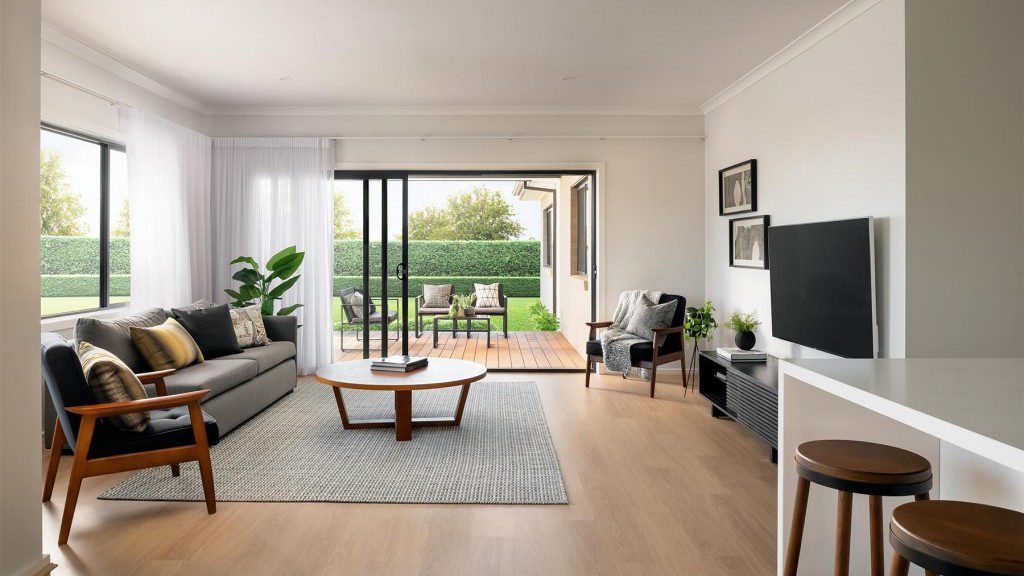 4. Choose a minimalist home colour scheme. Choosing a neutral colour palette that uses whites, greys, and earth-coloured tones for a classic backdrop will help give your home a minimalist feel. This doesn't mean you have to go monochromatic – in fact, a good rule of thumb is to combine colours that occur in nature and choose two or three colours at most. You could have one colour as the dominant base, a secondary colour layered on top of that, and a third colour reserved for accents.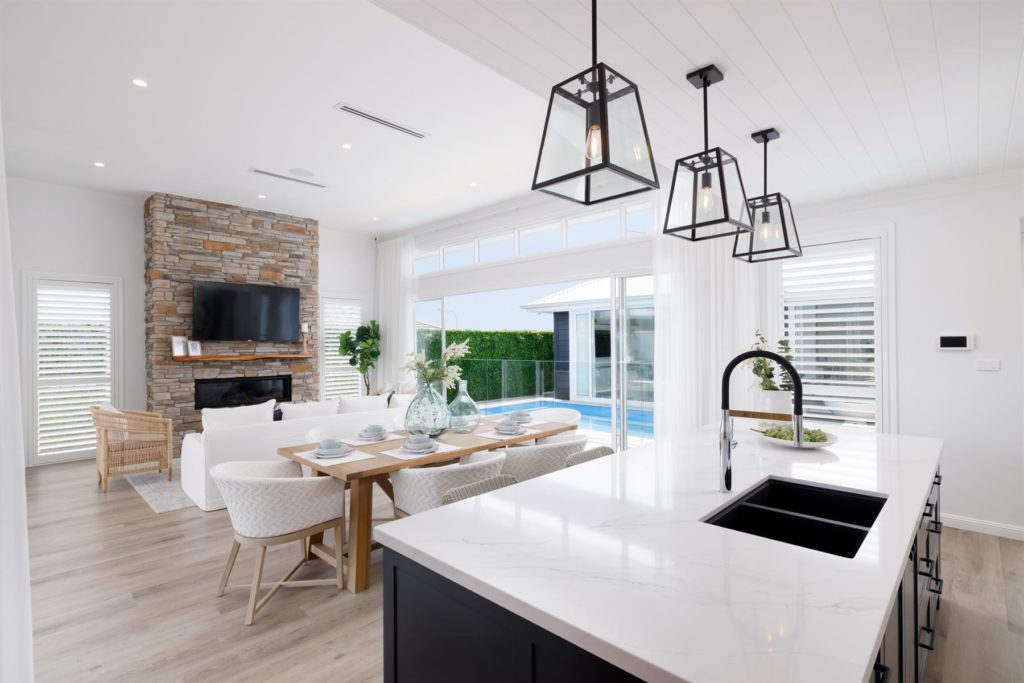 5. Invest in modern storage. You can only part ways with so many of your belongings before you need to find a place for your remaining items to live. Investing in stylish storage allows for your little bits of clutter to live inside while still appearing tidy on the outside. This is a great solution for those who love the minimalist aesthetic but aren't ready to let go of their collector ways.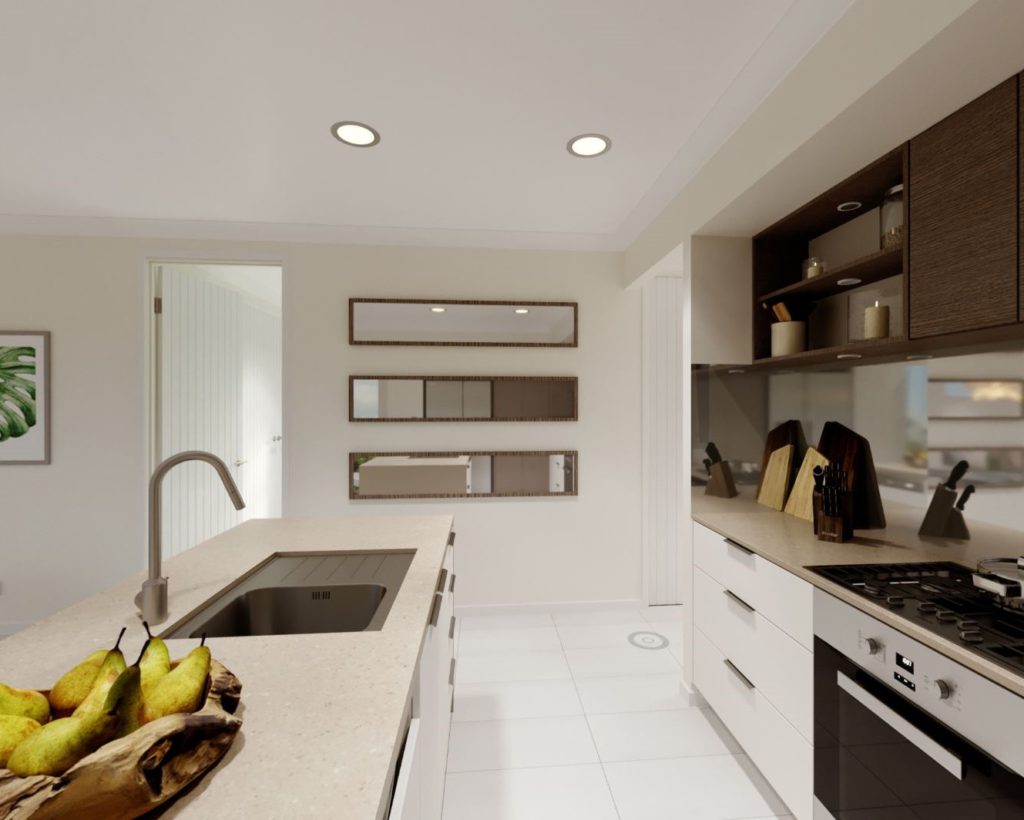 6. Bring the outside in. Simple designs and open spaces are greatly complemented by the incorporation of natural elements and indoor-outdoor flow. Selecting a few succulents and pot plants as your chosen decoration can work to brighten up your space. To ensure optimal indoor-outdoor flow you can read our complete guide connecting indoor and outdoor spaces.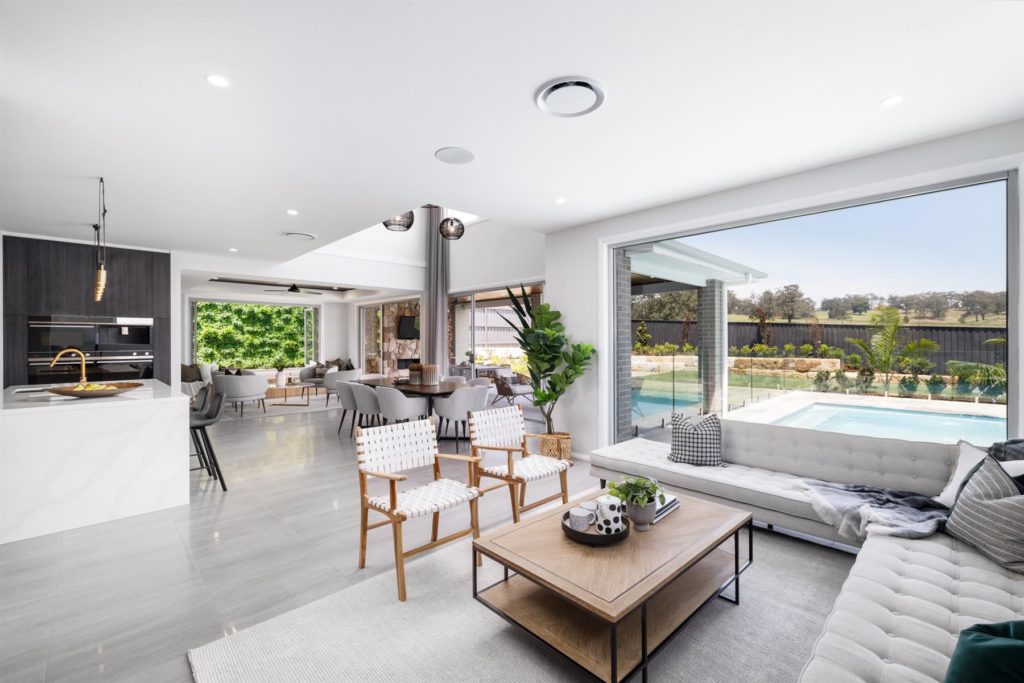 7. Forget about complex shapes. When choosing elements to include in your minimalist home design it is important think about flat, sharp, and clean surfaces that can reflect light. This will make your room appear more spacious, while conversely complex shapes will make your home feel cluttered.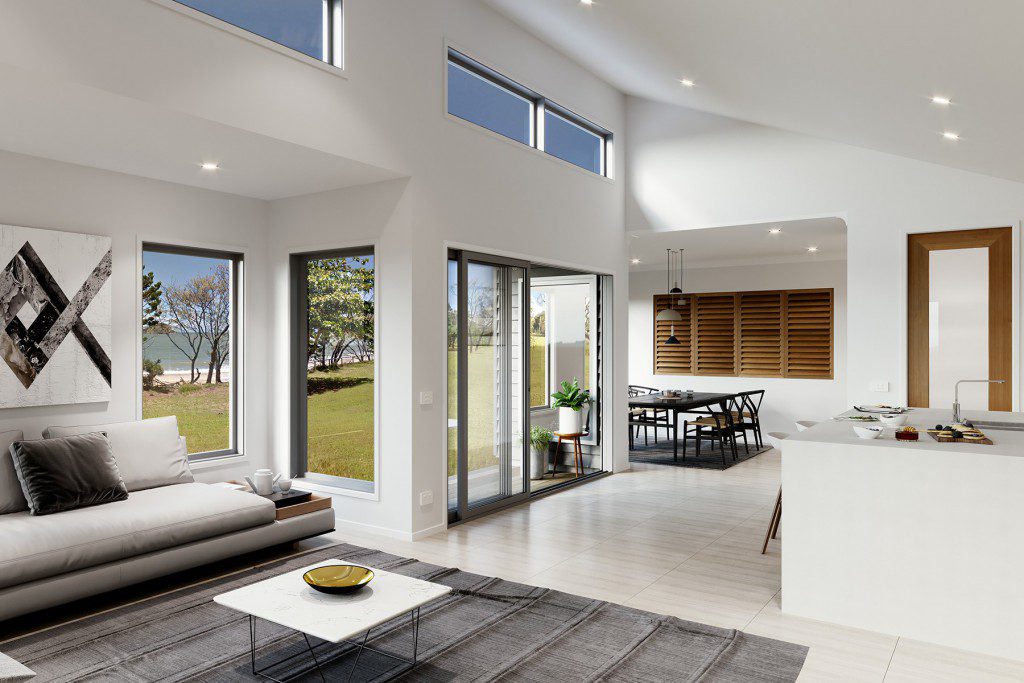 Minimalist home design floor plans
Floor plans for minimalist home designs should focus on creating clean, open, light-filled spaces. They also maximise efficiency for function in as many areas as possible, for example stacking stairs alongside the wall, flanking closets, and load-bearing exterior walls to eliminate the need for obstructing open floor designs with interior structural support.
G.J. Gardner Homes are able to work with you to ensure your home design incorporates any and all minimalist home design elements you wish to include, all while being optimised for your personal needs.
G.J. Gardner minimalist home designs
For more inspiration, get in touch with your local G.J. Gardner Homes office or explore our entire range of home designs. At G.J. Gardner, we can help you achieve your dream minimalist home.