Knockdown Rebuild
Thinking of Rebuilding? How Much Does it Cost to Demolish a House?
If you're in a great location with a not-so-great house, rebuilding on your existing piece of land is an ever-popular choice. In fact, about a third of all new house builds are now in this category, according to the Housing Institute of Australia, with land scarcity driving up demand. But before a rebuild, you'll need to look closely at the knock-down process. This includes researching the cost to demolish a house and finding a suitable contractor. Here, we outline what will impact the demolition dollars in your budget.
So How Much Does It Cost To Demolish A House?
Considering all of the factors we go through below, including size, accessibility, type of home and hazardous materials, the price can vary greatly, but in our experience you would be looking anywhere between $12,000 to $40,000 to demolish your home. If you're home is in an easy to access location, relatively small and not built with hazardous materials like asbestos, you're estimated house demolition cost would be closer to $12,000 to $20,000.
What Do You Need to Consider When Demolishing a House?
We will dive into deeper detail below, but here's what you need to consider when demolishing your home:
Size of House Being Demolished
Yes, the size of your house will impact the overall demolition cost, with some contractors charging by the square metre. We've found that the demolishing cost can be upwards of $40 per square metre, but again this depends on a number of other influencing factors you need to consider when demolishing a home, which we will go through in more detail.
Access to House Being Demolished
Your site gradient and access for demolition equipment may also have a bearing. Essentially, if the home you wish to demolish is in a difficult to reach location, this will make it more difficult to transport demolition equipment, transportation vehicles and disposable material from the site, therefore increasing costs.
Building Materials
Does what the house is made of affect the price of demolition? How much does it cost to demolish a brick house? These are questions we often here, and yes the material used to build the house can have a large affect on how much your house demolition costs.
A timber house is generally cheaper to demolish than brick or concrete, which are heavier materials requiring special machinery. In many cases, timber can be salvaged and recycled, which will bring down the overall cost of your demolition.
Hazardous Materials (Asbestos or Mould)
How do you demolish a house with asbestos or mould? How much does it cost to demolish a house with asbestos or mould?
If your house was built between 1920 and 1990, there's a good chance that asbestos was used in construction. This will boost your budget, as asbestos is about three times more expensive to remove than standard building materials – due to the specialist skills, extra labour and treatment required. The same goes with mould, as the hazardous material needs to be disposed of safely by experienced removalists. Schedule an asbestos and mould inspection of your home before demolition to find out what type of demolition you require.
Other Factors That Need to be Considered When Demolishing a Home
Additional factors that will impact the cost of removing your existing home include:
Extra structures that need to be removed, like a shed or pool.
Trees or shrubs that need clearing to allow for your new build.
Distance to recycling or disposal centres, which adds to transportation costs.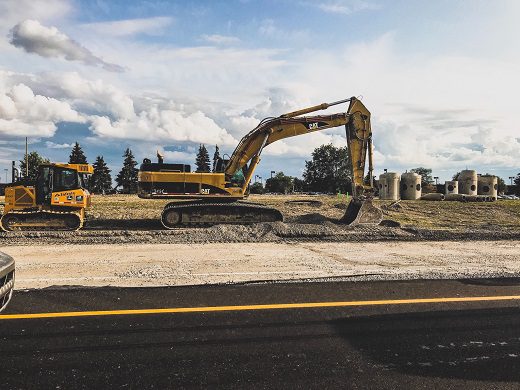 Understanding the Demolition Process
Before you sign on the demolition dotted line, it's a good idea to familiarise yourself with the demolition process. Your supplier may offer to handle everything for you; or there may be parts you need to take care of yourself.
Demolition Permits
Do I need a permit to Demolish House?
You'll need the proper paperwork in place before you begin demolishing your house. This involves working with a private certifier, lodging forms and paying a fee. This process may take several weeks, so it's important to factor it into your building timeline. Most importantly, you'll need to check whether there are any heritage restrictions on demolition or tree removal.
Services Disconnection
Here, you'll need to work in close cooperation with your demolition contractor. Usually you'll need to disconnect your electricity, gas, telecommunications and water/sewer prior to starting the demolition of your house, however check whether your supplier needs water for any asbestos removal first. If you're building straight after demolition, your electricity supplier may relocate your service to a temporary builders pole.
Baiting
It may be a local council requirement for your home to be baited for rodents in the weeks leading up to your house demolition. This is to stop any pests spreading to your neighbours' homes.
Choosing a Demolition Contractor
Your builder may sort this out for you, but if not, it's important to choose a demolition company that has all the necessary licences, up-to-date equipment, proven processes, and to understand where and how they will dispose or recycle your building debris.
How Long Does it Take to Demolish a House?
The physical act of knocking down your existing house usually happens relatively quickly – in some cases it only takes a day. But you'll need to allow around two months to walk through the full process, which needs to be factored into your building project plan.
Most importantly, with your demolition done your site is now ready for the most exciting step: construction of your dream home.
If a knockdown-rebuild ticks all your building boxes, talk to a specialist. G.J. Gardner Homes not only has a huge range of home designs that can be customised for your block, but we'll take care of each and every step (including demolition), so you can relax and enjoy your build.