Knockdown Rebuild
Knock Down Rebuilds Vs Renovations
Knock Down Rebuilds Vs Renovations – The Pros and Cons for Each
If you are one of many homeowners who love your neighbourhood but not the house you live in, you will be facing the renovate or knock down dilemma.
You will find yourself asking: do I undertake a major renovation to add to my existing space? Or do I start from scratch, knock down my house and build my dream home in my favourite location?
While there is no one-size-fits-all answer, we explore each approach to help you make a well-informed decision about which will work best for you.
A Knockdown and Rebuild: is it Even an Option for Your Home?
Some people aren't as lucky to have the option to knock down their existing property and rebuild. Many factors surround whether this option is feasible for your circumstance. The following is what you will need to consider possible for a knockdown to happen:
Is your current home subject to council planning regulations? It is important to investigate whether your home faces demolition restrictions or major design limitations, like heritage listings for example, which would prevent a complete knockdown.
What is the size, scope, and budget of your renovation? If you're only looking at a new room or two, then a rebuild isn't suitable for such a small-scale project. However, if you are pondering a large-scale renovation, with a budget into the hundreds of thousands, a home rebuild is a viable option.
What is the current condition of your home? Especially when it comes to renovations, it is important to consider the current state of your home. Structural issues, the orientation of the building, and problems such as rising damp, or termites, all need to be evaluated professionally before making a decision.
Knock Down, Build Anew
The Housing Industry of Australia says about a third of all new detached houses are now knock down rebuilds. That's because demolishing your existing home and building a new one has many advantages. They are:
Every design choice is completely yours: From the orientation of the house to the layout, design, and styling, the chance to create your dream home is highly appealing and effortlessly obtainable.
Maximised for modern living: It's easy to incorporate modern essentials, such as seamless indoor/outdoor living, energy efficiency, and technological connectivity, to a brand new home, rather than trying to integrate them into an existing build.
Minimal maintenance: A new home is simpler and highly cost-effective to maintain than an older one, with areas such as heating and cooling proving far more economical in a new home.
Complete cost control: A new home can often be cheaper than a renovation, without any of those nasty surprises, like unsafe wiring that requires complete replacement, rotting timber, or even termites in the foundations. When you rebuild, you can be assured with our fixed pricing and no hidden extras promise those nasty cost additions won't be an issue for you.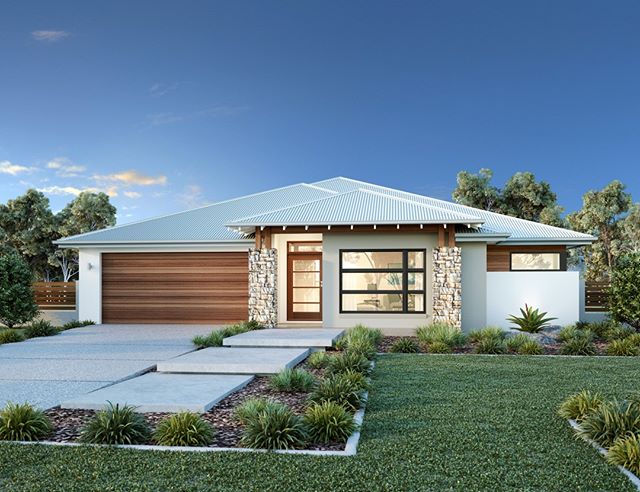 Why Knock Down Rebuild Homes Might not be for You
If you love the character of your existing house and you're prepared to work with the quirks and challenges of an older home, a knockdown might not be your best option. However, we recommend you investigate the challenges before making your decision, as to avoid a forced knockdown in the future.
Ripe for Renovation
Are you considering a renovation to your home, rather than a knockdown? A renovation might be an appropriate option, especially if your home fits into the following:
It's a character home in a character street: If you fell in love with the style, story, and history of your home, and there is market demand for its heritage, then a sympathetic renovation may be a better choice.
You're starting with a strong structure: A renovation could prove an option for you if the overall condition of your home is sound. This is true for a well-placed orientation, too.
You want to stage the project: Many homeowners choose to renovate because they can complete the project over several years, allowing them to stagger the costs and balance any major life events, like births or trips overseas, into the process.
Why a Renovation Might Not be for You
Cost blow-out is the biggest disadvantage to a renovation, especially with any unexpected issues that come about from the existing structure. It is this unpredictability which makes it difficult to secure a fixed-term contract. Compromising on your dream home is the other major downside of a renovation; your design choices can be easily compromised when you have to consider the existing structure and its limitations.
Finding a Knockdown Specialist
It's important to find a specialist builder with proven project experience. G.J. Gardner Homes has years of knock down experience and we take care of everything, all with the complete confidence of a fixed term contract.
Get in touch today and see how we can build you your dream house in your dream neighbourhood!