Knockdown Rebuild
6 Reasons a Knockdown-Rebuild is Right for You
If you're looking for a new home, there are plenty of paths to take to turn this dream into a reality. From house and land packages to renovations and rebuilds, it's important to find the right approach for you and your goals.
For current homeowners looking for a fresh start, knockdown-rebuilds lets you keep all the best parts of your current lifestyle but in a new home. Here are our top 6 reasons a knockdown-rebuild is the right choice for you.

What is a knockdown rebuild?
Knockdown rebuild is a type of home-building which involves demolishing an existing home and rebuilding another in its place. It's most common for current homeowners looking to keep their plots of land but enjoy a new home. In other cases, home buyers might buy a home for its location, with the intention of knocking it down and building new.
Of course, knockdown rebuild projects have a few more steps than just buying and living in an existing home. But it also has a lot of benefits!
G.J. Gardner Homes' decades of experience have let us streamline this process. Learn more about our 4 step process involved with knock-down rebuild projects now.  
Why it's right for you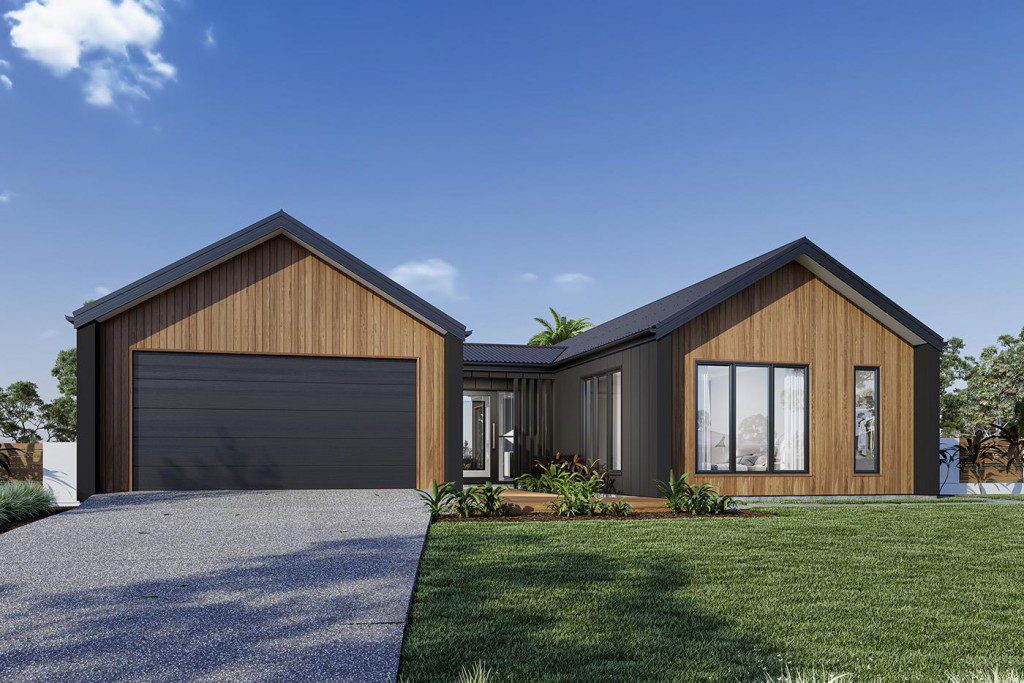 Total design freedom
When it comes to rebuilding, you have total design freedom to customise the home to your taste and lifestyle. By starting anew, your home has one cohesive style and uses your finish, material and layout preferences throughout.
This design direction guarantees that your new home will feel like you and your family. By making these choices now, you also save yourself the inconvenience and time of future renovations to make your home more in sync with you.
Less maintenance
Knockdown rebuilds also offer you the luxury of less maintenance in the future, as all amenities, materials and builds will be brand new.
On average, maintenance ends up costing around 1% of the home value every year, and with older or poorly built homes, this figure will only grow. By rebuilding, you ensure your home is ready to perform at its best and save yourself the major upkeep costs of replacing appliances and fixing damages for what could be decades.
Up-to-code
All new home builds must follow the National Construction Codes to be deemed safe to live in. However, these guidelines aren't applied the same to renovations or existing homes. Today's codes don't noticeably impact home appearances but ensure homes are safe, sustainable and accessible.
With a rebuild, you can guarantee that you are following construction guidelines for a better-performing home and living experience. In the long run, up-to-code homes let you save more on energy by having to use energy-efficient design and features, as well as keep your home easy to live in as you age or life changes.
Keep your location and land
A knockdown rebuild project is a great alternative to moving home, as you don't have to give up your location or land. For many of us, where we live majorly contributes to our daily life, such as schools, local hotspots and the commute to work. When we move, we often give up these beloved parts of our life.
With a knockdown rebuild, you get the best of both worlds: a new home designed just for you but in the location you love. Another bonus is that you don't have to say goodbye to landscaping like your favourite tree, flower beds or veggie patch. We can just complete the construction around it.
A cost-effective new home
In most cases, a knockdown rebuild ends up more cost-effective than renovation. With older or poorly built homes, the process involved with keeping the original structure and renovating ends up being an expensive process.
A new home build is a better investment, as you avoid the added costs of renovation complications.
Easier than you think
Whilst renovations or buying a new home may seem like a more convenient process; a knockdown rebuild doesn't add major delays to your timeline. With G.J. Gardner Homes, our knockdown rebuild experts are experienced in the demolition and design process so you can enjoy your new home sooner.
On average, the home buyer journey takes 22 months from initial thoughts to handover. With knockdown rebuilds, you don't have to invest the time in looking at new properties, suburbs or land, and instead, you can just focus on the design.
Get in Touch
If you think a knockdown rebuild might be right for you, contact your local G.J. Gardner Homes office today to receive an assessment.