Knockdown Rebuild
What A Knock Down And Rebuild Means For You
A common misconception about knocking down and rebuilding your home on the same land, is that you have to pack yourself up, find another home and be miles away from the property you have fallen in love with. The idea feels daunting and suddenly the process begins to feel more difficult than you imagined.

We understand what the knockdown process feels like, intimately, and this idea isn't appealing to any homeowner, especially one who is so excited about their new adventure.

So, what's the good news? You don't need to move out! And why should you? The land you fell in love with, the investment of your time, money and energy, leaving would be the last thing you would want to do.

When you knock down and rebuild your home with G.J. Gardner Homes, you don't need to move out and you don't need to leave the neighbourhood you call home. We believe you're currently living on a beautiful piece of land, and you know the surrounding area intimately, so there is no reason to be away from your home too long during the building process.

At G.J. Gardner Homes, we have developed a process that allows you to demolish your existing home, and build a brand-new one without leaving the space you love. So, what's involved in the home knockdown and rebuild process? In this article, we will take you through exactly what a knockdown process involves, how we help you navigate this route, and help you create your dream re-built home.
What's involved in the knock down and rebuild process?
The Initial Site Assessment
Knocking down your existing home and building a new one hasa unique set of challenges. It's not the same as selling and buying an existing home by any means, and professional assistance is invaluable during this time. G.J. Gardner Homes has dealt with it all before, so any challenges that arise through the process will be solved in no time. Building a new home through the knockdown rebuild method doesn't have to be a stressful process; in fact, it should be fun!

Once you've made the decision to knock down and rebuild, a G.J. Gardner Homes representative will complete a thorough initial site assessment of your chosen building site. What we evaluate during this assessment is the soil, the structure and the foundations of the land, ensuring that all three components of the site are suitable for your specific type of build. We use a thorough testing method, so we can accurately understand the foundations and assess any risks involved.
Initial Planning Meeting
We want to get to know you. This is a very important step in the rebuilding process; after all, this is your build, so it's important that you get what you want out of it, and we do our best to reach those ideals. The best way to discover what you value in your dream home is to get to know you, one on one, where we can discover the necessities for your dream home. We will also discuss the findings from the initial assessment, so you can understand what we know about the land and address any issues we can see.

Building a home is such a personal, individual process, and we believe in embracing this. Before we meet you, we suggest you collate any information or inspiration for your home, whether it be imagery, swatches or plans, and have this ready for the meeting. The more we can learn about what your dream home looks and feels like, the better we can assist in making this a reality.
Council Approval
What a lot of building planners won't discuss with you is the rigorous yet essential council approval process. This is one of the most important steps and one that we guide you through easily. Without council approval, we cannot proceed on the build, so it is imperative both you and the council are happy before building commences.

There are a couple of steps to achieving council approval; once you and our consultant reach an initial plan, the plan is submitted to the council for their inspection and assessment of the build. Each council has its process of approval, as well as time length they spend on completing it, so we can't always predict a waiting time on their assessment. Sometimes during this process, the council will request to further inspect the property, or even request detailed changes. We encourage you not to worry during this time; we will work with you to adjust and implement their changes so your vision isn't compromised, and so the council remains satisfied.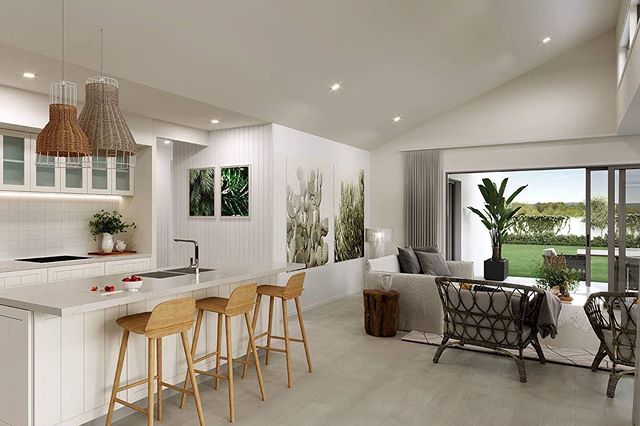 Initial Building Works
This is one of the most exciting times of the build when your dream plans start to become a reality. The initial building can begin in the form of site preparations, and the building team will be on-site to commence this. As these site preparations are completed, the final plan is sent to the council for their approval, and for the approval of the building permits. We are especially vigilant about these approvals, so you can be assured your home is built in the right way.
Final Approval and Knock Down Rebuild Prices
Council will come back with their final approval, however, there may be inclusions for more changes based on what is provided. The good news is once that comes back, we can compile the knock down rebuild cost, present you with a completed amount, so you'll know exactly what the end price will be. The worst part about building a home is the hidden surprises that crop up unexpectedly, derailing your budget and your hopes of moving in. We try to settle on the final number as quickly as possible, so you can enjoy the process and get into your new home quicker.

Every knockdown and rebuild price is unique, based on the size of the land, specifics of the build and the overall requirements. We believe in tailoring the price to your needs, so we can't always offer a definitive rebuild price until this stage of the process.
Moving In
The construction has begun! Your home will begin taking shape quickly, and all of your planning and wishing for your home will be coming true. We personally love this part of the build, because hopes turn into reality and knock down rebuild homes really start to take shape.

We know you are anxious to know about your home's progress during this time, and we don't believe in keeping you in the dark. We provide you with regular updates on the build, indicating what aspects of the build have been completed, and what is still to come. We offer you the best time frame indications possible, which enables you to stay in the loop on your move-in date. If there are any hold-ups, for whatever reason, we communicate this to you during these updates.

The most important update we give you during the build is when you can move in. We do our best to give you an accurate indication of the move-in day, and when we are closer to completion, we will give you a confirmed date of move in. This date will allow you to organise movers and get the champagne ready!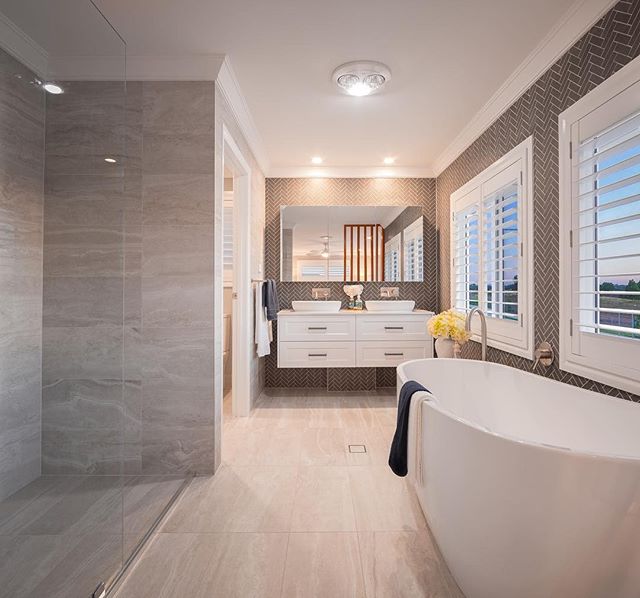 Moving In Tips
The day you move in will be a very special, exciting time, however, it can be quite overwhelming too. We want your move-in day to go as smoothly as possible, so we have a couple of tips to help you settle into your new home quickly.

Lean on your family and friends during this time. Everyone needs a hand settling into a new home, and this move isn't any different. If you have any family or friends who would be happy to help you shift items, unpack or organise for you, ask them to be available on move-in day to help get you started as soon as the boxes land in your new home.

Keep your essentials close. On the big day, you can move straight into your new home, which will be completely ready to be lived in. Modern appliances, new walls, roof and new spaces to create memories in. You won't be able to unpack everything on day one, but you will want to use your new stovetop or relax in your brand new bathtub. For these essential areas of the home, designate a couple of boxes especially for the items you will need the day you move in, like soap, utensils, food, and even small items like phone chargers and medication.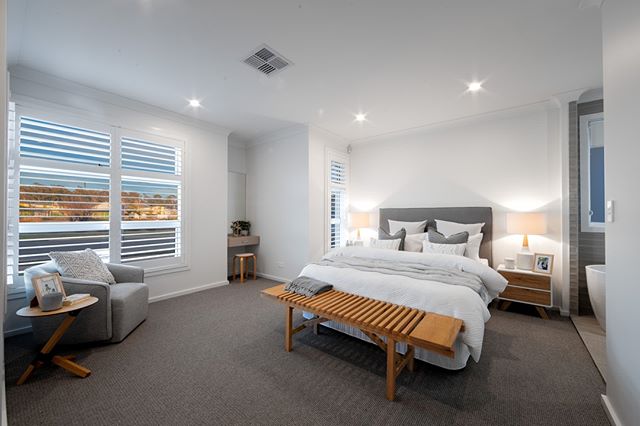 Get To Know Us
Are you looking to create your dream home on your favourite piece of land? Now you know our detailed and personal process, we would love to assist you in either the knockdown or rebuild of your home. Even if you are aren't sure what your dream house looks like, or are simply considering the idea, we would be happy to discuss the options that are available to you. We know this can be an intimidating process, and we endeavour to make it seamless, easy to understand, and effortless for you. We encourage you to get in touch today to start your own dream home journey.