Choosing your Home
6 Things To Consider When Buying a Block of Land
If you've decided to
build
a new home (rather than buy an existing one) with
G.J Gardner Homes
, you'll probably need to source a block of land. Finding the right block isn't always straightforward – size, shape and location are just some of the things you'll need to consider. In this post, we examine what to look for when buying a block of land.
1. Location
One of the most important things to consider before buying a block of land is the real estate mantra – "Location, Location, Location". This slogan is still just as relevant today as when it was first coined in the mid-20th Century. Ideally, the block you
buy
should be close to the nearest amenities – shops, schools, hospitals, parks, public transport – in a quieter street.
Additionally, while it is more than likely your building developer has already researched your block of land, you must remember to verify any bushfire, cyclone, or flood risks with your local council. These dangers can impact your insurance costs and ability to receive finance for your project.
As a rule of thumb, you ought to be careful when considering blocks of land near to large bush-land or waterways.
2. Size, shape and aspect of block
It goes without saying that your block will have to accommodate the house you're
planning
on building. A flat, rectangular block that faces the street is the most popular choice. Further, you should consider the size of your block depending upon your personal circumstance. For instance, a family will need a larger block in order to add extra bedrooms and so on, whereas a single owner or a couple will need less space. Your home design is, therefore, vital to the size of your chosen block.
Moreover, it's worth remembering that more "unique or unusual" blocks of land – such as battle-axe or corner blocks – may be more difficult to sell when the time comes. However, these irregular blocks have some pros. For instance, the battle-axe block usually has a lower price and the corner block allows for the potential of a subdivision.
3. Slopes
A
sloping block
with a stunning view can be difficult to resist. Although, it ought to be known that a sloping block requires far more preparation. It is very likely that your builder will have to carve into the slope in order to create some space for the level slab. Additionally, retaining walls may also be necessary in order to have stable soil. This preparation is very expensive, so you should be aware of the cost.
However, if a sloping block is your dream, it's vital to receive advice from a professional builder before agreeing to the purchase.
Similarly, if your block is located below street level or at the bottom of a slope, you will have to discuss draining issues with your developer.
4. Soil, rocks and trees
If you're buying a block of land in an unestablished, rural area (without prior soil testing), you should have a soil test administered on your block. This is necessary as a block with an unwanted soil class, such as E, H or P, can be very costly to stabilise. The ideal soil should fall under the "M" classification, this would mean it is already stable to an acceptable degree.
Likewise, blocks which are rocky or in need of tree removal will cost more to build on. One way in which you can avoid this problem is to purchase a house and land package, which would solve the problem.
5. Orientation of the block
One of the most important aspects of construction, according to engineers and architects, is the orientation of the build. In the Southern Hemisphere, the most popular orientation is a north-facing build. A north-facing property allows the sun to passively heat your home, helping you save on your electricity bill.
It is not only the placement of the house that will be important, where windows are located will have a significant impact on your electricity bill. So you should consider the placement of rooms, windows and so on before buying your block of land.
Carefully choosing the placement of your land will not only reduce your heating bills but also allow your house to be 'greener'.
6. Cost of utilities
A common oversight when buying land is to forget about the utilities. Fortunately, in most cases of
housing
or estate development, your developer will have already arranged the street connections for the electricity, water, sewerage, gas, stormwater and telephone/broadband.
However, if you're hoping to purchase land in an undeveloped, rural area, it is vital that you do your research. For instance, if the utility companies in your area need to install major infrastructure to connect your house to the necessary utilities, you will be charged for this. Infrastructure bills can get very expensive, very quickly with some costs reaching five figures.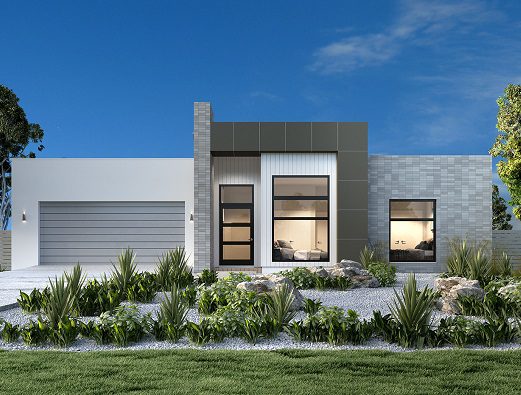 Conclusion
Hopefully this post has given you an idea of what to look for when buying a block of land. Buying your own block is an enjoyable experience, provided you do your research and get a
professional building opinion
along the way.
At G.J. Gardner Homes, we strive to take the complexity and stress out of buying land: we're able to source quality blocks of land, and provide
house and land packages
. For further information, please
contact us
for a friendly, no-obligation chat.