Choosing your Home
Three Bedroom Home Designs
Three-bedroom homes are now the most popular house configuration in Australia, according to the Australian Bureau of Statistics. This average home size has been decreasing in Australia steadily over the last decade as Australians opt for the benefits of downsized living.
A three-bedroom house offers home buyers a manageable home size and is great for couples, small families or first homes. Although three bedrooms may seem like downsizing, this size can be more affordable to maintain and provide a compact living arrangement with all you need and nothing more.
Advantages of Three Bedroom Homes
More Affordable to build & maintain
Homes of a smaller size are often more affordable to build and maintain, requiring fewer materials and less care. Beyond the construction costs usually being less than larger homes, three-bedroom homes offer the added advantage of providing a lower energy bill as well as reducing your carbon footprint. Moreover, a small size home will often provide you with closer proximity to urban centres.
Beyond construction and function, you can expect three-bedroom homes to provide a lower cost of maintenance. With less space, you're looking to reduce the time spent cleaning and the costs of upkeep.
Effective Use of Space
With any home, the square footage and design will ultimately determine the size it feels, regardless of the number of bedrooms. Fewer bedrooms provide you with more space for open-plan living areas as well as other communal spaces.
When designed expertly, a 3-bedroom home can provide the right expansive living spaces for your family whilst ensuring rooms don't go unused. This considered and efficient use of space lets you prioritise your life and provides you with a happier home.
A downsized home equates to an upsized experience, as you effectively use space and don't invest in living spaces that will go unused. Downsizing into a smaller home will help you prioritise your life and only bring what is necessary to your home.
Single Floor 3 Bedroom House Plans
A single-storey 3-bedroom house lets you enjoy the compactness of a downsized home sprawled over a single floor. Single-storey homes are perfect for home buyers intending to age in place and those looking for a quieter home without overhead footsteps.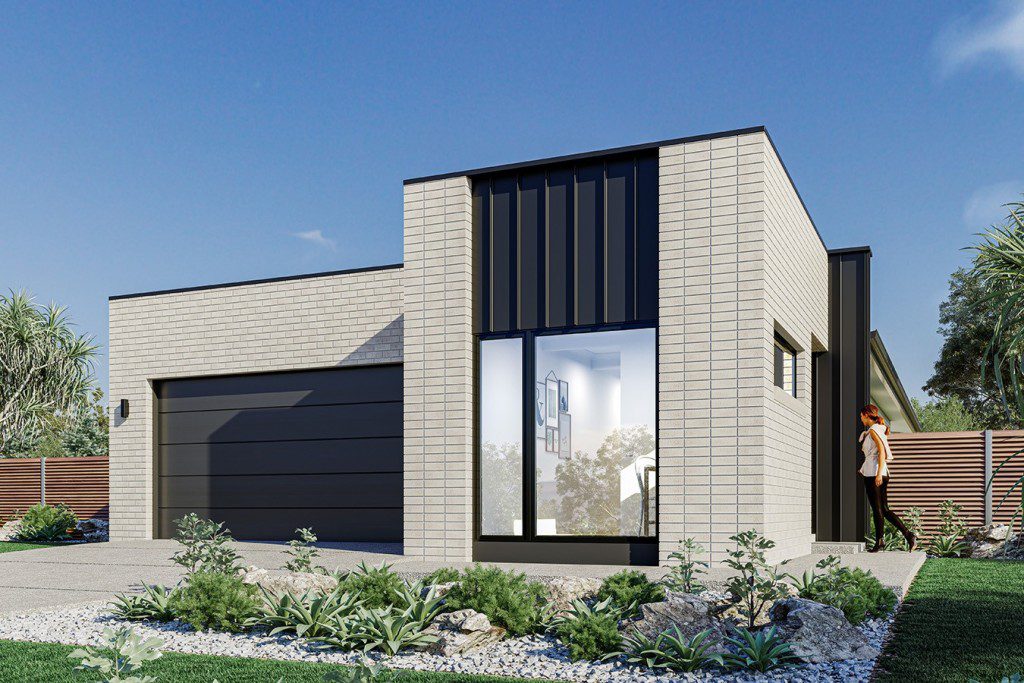 This home has been inspired by narrow sites, efficiently using space to provide a relaxing open plan living space. The Belmore divides living and personal spaces into wings of the home, giving you the luxury of separation.
Beyond its generous foyer, convenient to repurpose into a study, the Bellmore boasts a sprawling living space that extends into an alfresco. Its master bedroom is situated away at its own end of the house, elegantly flowing into the alfresco space. This home is ideal for those looking to downsize and are after a compact home that doesn't compromise.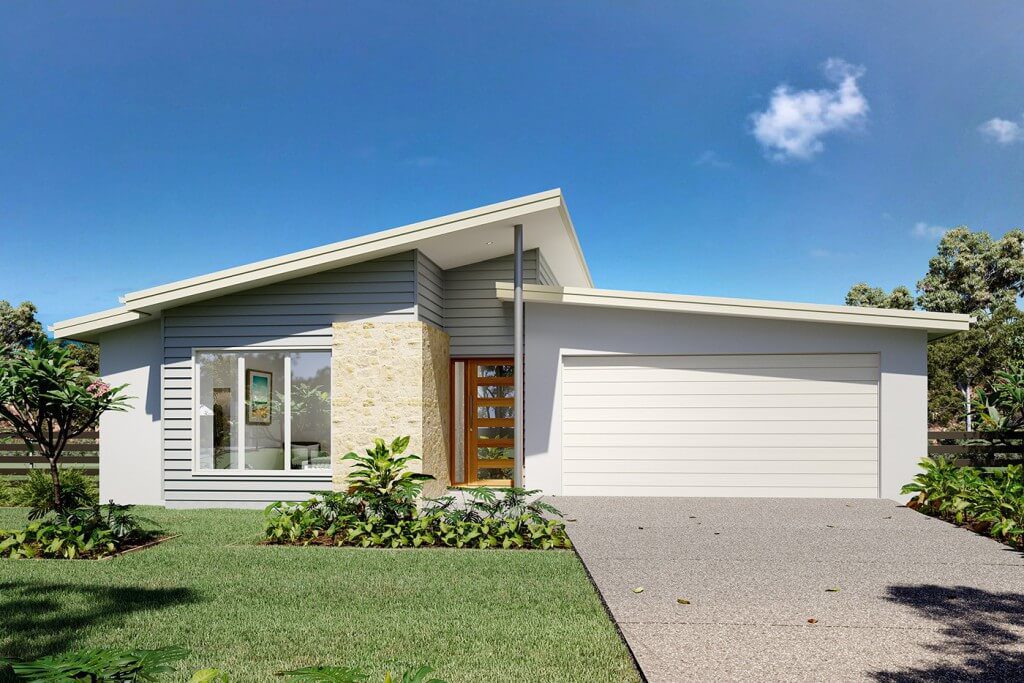 This home has been designed to meet the needs of contemporary living by combining generous open-plan living and private bedrooms.
The Kimberely offers expansive living spaces that effortlessly flow into the other. This includes the addition of an entertainment lounge, as well as, an open plan kitchen, living and dining area, all anchored by the alfresco. The addition of two lounge spaces is the height of luxury, giving you the space for your family to come together or relax alone.
By separating the living space from the bedrooms, you are provided with private yet well-connected bedrooms, perfect for young families.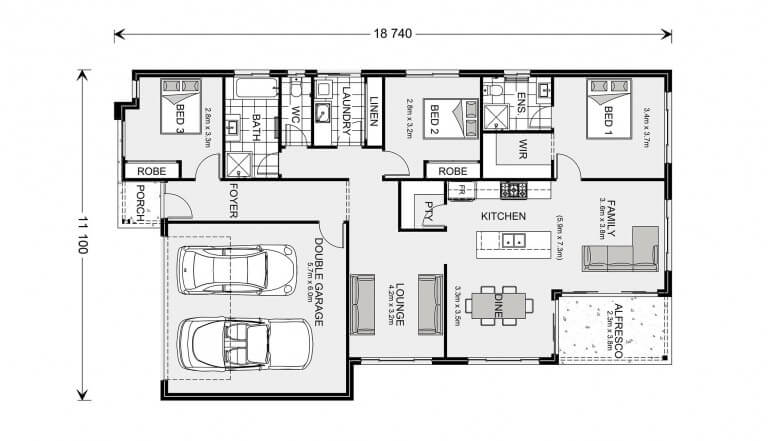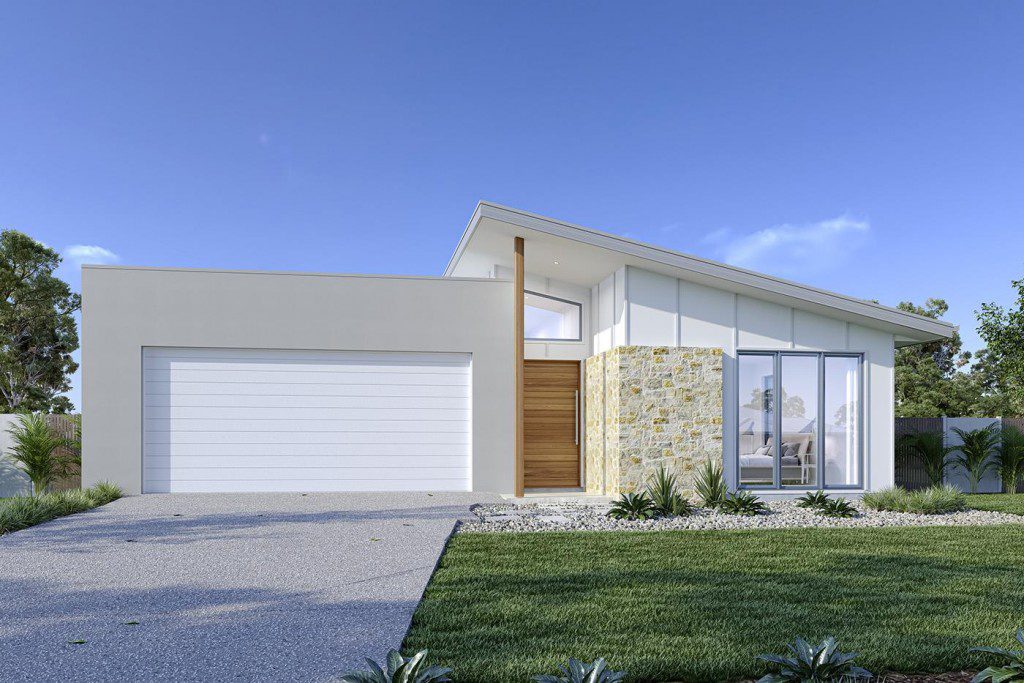 The Fairhaven home has been inspired by family life, with multiple living areas as well as private spaces all sprawling over a single storey.
The master bedroom has been situated at the front of the home on its own, providing privacy and solitude. The other bedrooms and living areas have been effectively separated into different wings of the home. The living space has been designed to use narrow space wisely, providing a living room, kitchen, dining and alfresco all effortlessly flowing into one another.
A cohesive open plan living space features a large designer kitchen including a butler's pantry, a large open plan family and dining rooms that flow towards the rear outdoor alfresco.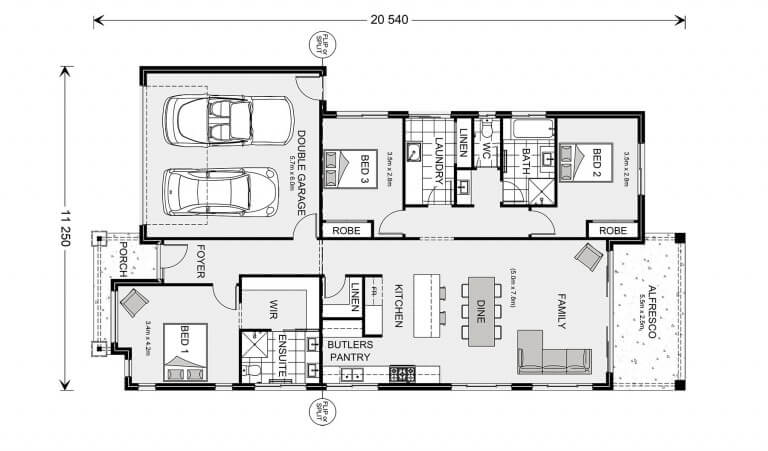 Double Floor Three Bedroom House
A double-storey home is ideal for narrow blocks, looking to effectively use space as well as provide the luxury of split levels. The additional storey provides more versatility as to how you organise your home. Beyond this, double-storey three-bedroom homes are ideal for small families, with various homes reimagining the layout in functional ways.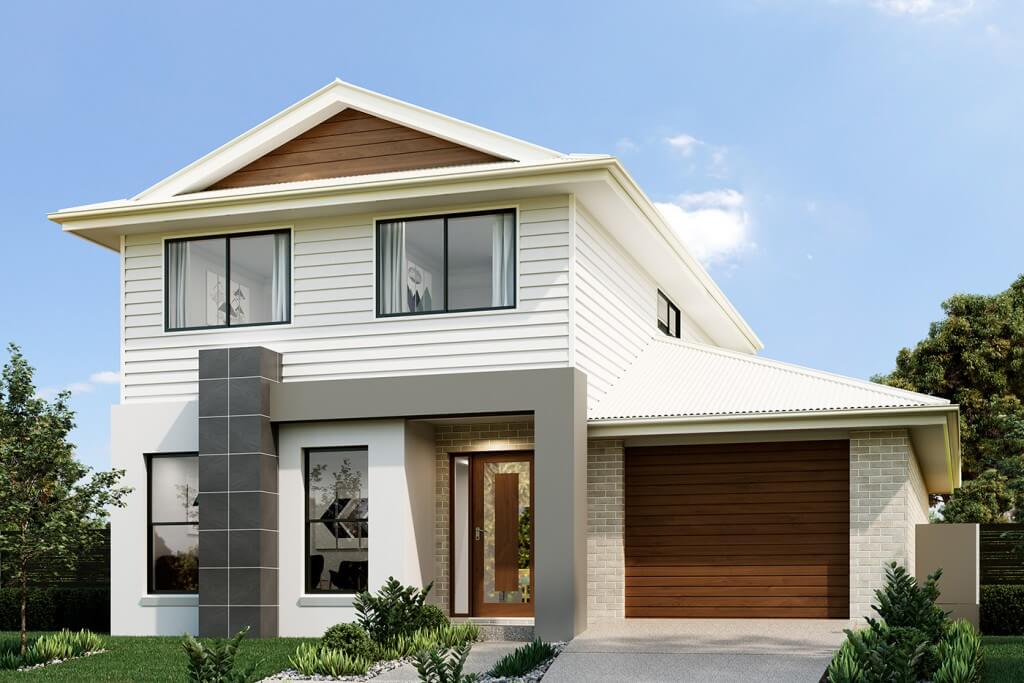 The homes have been developed with small infill sites in mind, effectively using compact space to construct a relaxed and airy home. The home has separate living spaces and bedrooms over the two storeys.
The ground floor provides you with a generous living space as well as the addition of an adaptable lounge room, perfect for guests or an office. The open plan living space upon the corner, organising living, dining and kitchen.
The second storey alternatively offers the three bedrooms around the central staircase. Each bedroom has been generously sized, with the master bedroom at the back of the home. Keeping the bedrooms upstairs lets you organise your lifestyle and provides you with privacy throughout the home.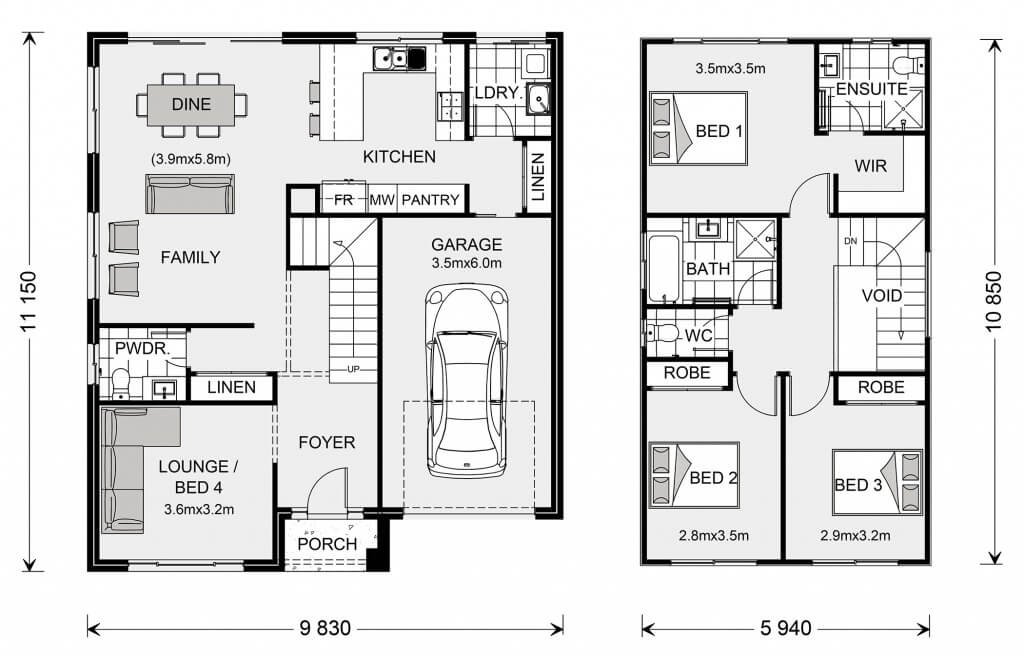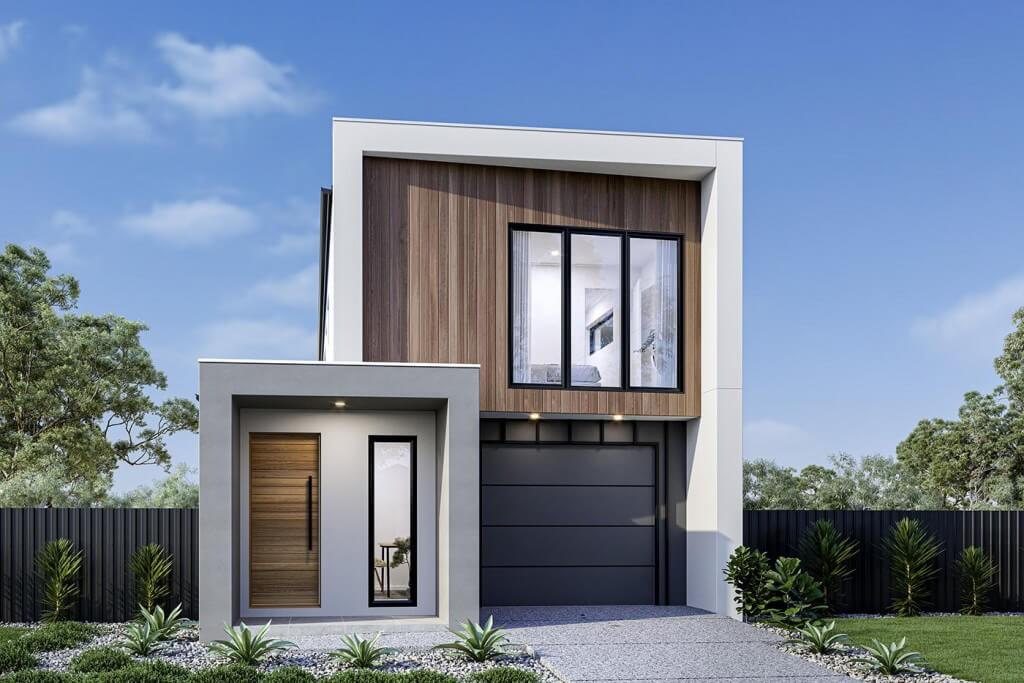 This home is optimal for narrow and long blocks, creating a sprawling double-storey three-bedroom home. The Yaraville has used a compact block to create a spacious and luxurious family home with an expansive open-plan living area.
To efficiently use space, the heart of the home is the central gallery-style kitchen, expertly positioned to complement the set of stairs. Through innovative design, the open plan living space has been opened up to feel generous and airy, with the addition of large doors and natural light. This ground floor flows effortlessly from the foyer into the living spaces and alfresco area.
The upper storey offers private spaces for the bedrooms with the added luxury of an additional lounge. The master bedroom has been positioned at the back of the house for added privacy. This arrangement lets you effortlessly separate the communal and private spaces.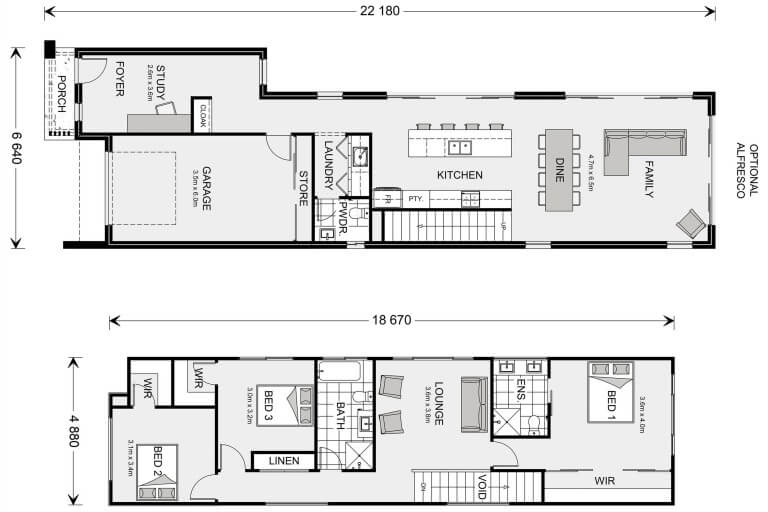 Get in touch today!
Talk to one of our consultants who can help guide you on your new home journey and help you understand our three-bedroom home designs. With over 36,000 quality, customised homes built over the past 35 years, we can find the perfect home for your lifestyle and budget. Get in touch with a G.J.Gardner Homes consultant today.