Choosing your Home
Five Bedroom Home Designs
In the unprecedented times we're experiencing, designing a home able to support lifestyle changes for yourself and your family is fundamental.
Five bedroom homes offer the luxury and flexibility of space to support your evolving home-life and family. From a multi-generational family arrangement or simply providing extra spaces for retreat, five-bedroom home plans can be customised and adapted with the future in mind.
For Your Family and Lifestyle
Multi-Generational Living
The phenomenon of multi-generation living continues to become more commonplace in Australia and beyond. Whether a product of family culture and financial practicality, intergenerational living requires a home to support the differing needs of each individual.
With increases in migration diversifying the Australian culture and the impacts of Covid, more families are currently embracing multi-generational living.
Five bedroom home plans allow you to be mindful of your children's or parents' futures in your home design and employ a plan that works for you.
The Benefits of Extra Space
Beyond multi-generational living, five-bedroom house plans offer all the benefits of extra space. With growing families, additional bedrooms offer more independence for the family as needed, ensuring each family member has access to their own space.
Additional bedrooms equip you with the luxury of adapting spaces as needed, from extra bedrooms, guest rooms or multi-purpose spaces. Five bedroom house plans provide flexibility and functionality, easily pivoted to suit your family and lifestyle priorities..
Five Bedroom House Plans
Single Storey
Single storey homes offer all the benefits of five-bedroom home plans on split levels without compromising space. Ideal for young families or ageing parents, a single storey home allows you to experience plentiful space at one level, serving both aesthetic and functional purposes.
G.J. Gardner Homes have embraced the single storey five-bedroom house plan in multiple home styles, easily customised and suited for you and your family. Explore all single storey bedroom plans.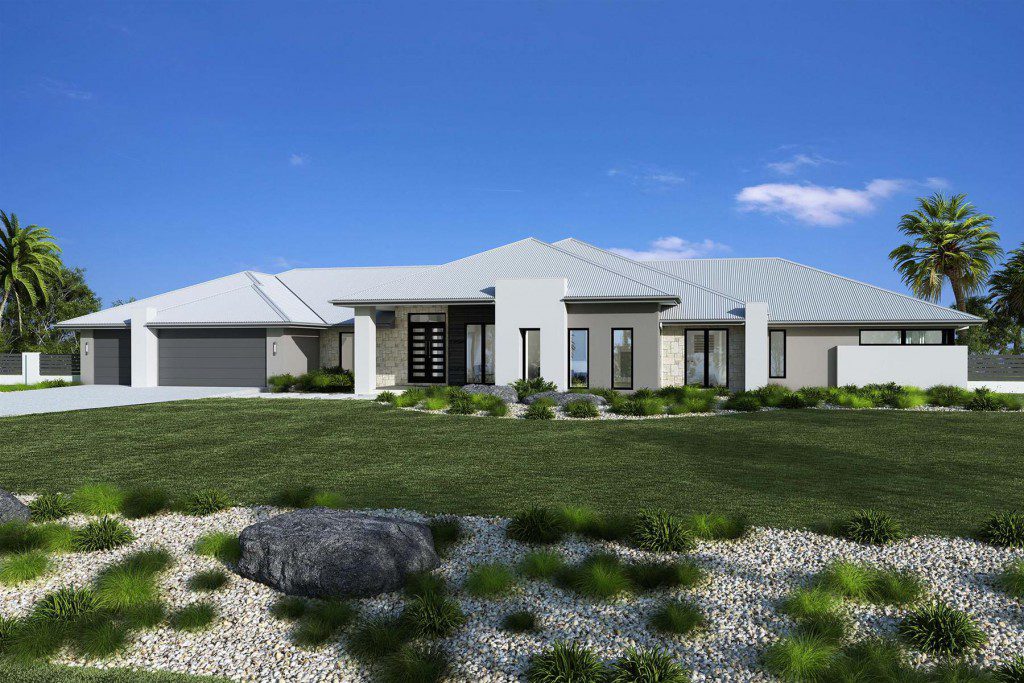 The Somerset home styles provide the luxury of a five-bedroom house plan whilst maintaining a single storey structure to maximise convenience and space. With five bedrooms dispersed across its generous layout, the Somerset home has been built for entertaining with open plan family and dining areas, kids' zones and ensuite guest rooms.
With four living zones beyond just the bedrooms, the Somerset style provides a five-bedroom house plan with enough designated retreat areas and alfresco living for evolving families.
The Rochedale home style is synonymous with modern family living, featuring a five-bedroom house plan in a pod style. Beyond the additional bedrooms available, the Rochedale has been designed to harness large lifestyle blocks, offering separation and privacy through three distinct living zones.
The Rochedale is functional for growing families or intergenerational living with the five bedrooms separated across two wings.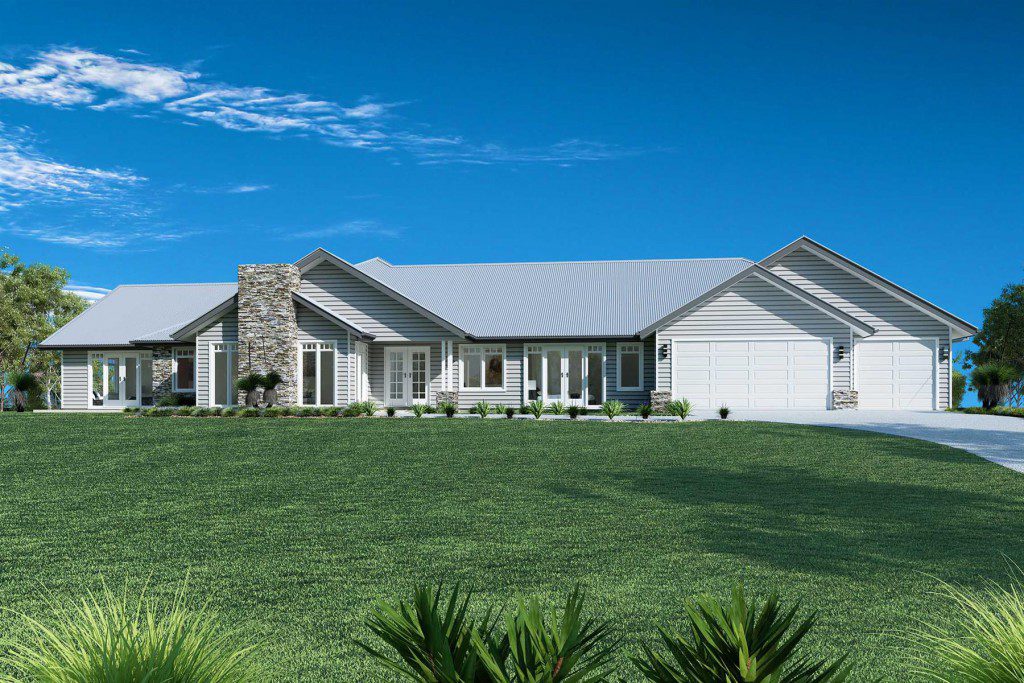 All Wentworth homes offer a five-bedroom house plan in a country style. Through considered design, the five bedrooms have been spaciously planned around the home, including an ensuite master and a guest room with a private bathroom.
An open plan living area centres the home, with an office and games room seamlessly connected to provide additional space for entertaining or lifestyle changes.
Double Storey
Double-storey homes can be an optimal way to utilise the space available whilst still maintaining the five-bedroom house plan. The additional storey allows for ultimate privacy and the clear separation of living and personal areas.
G.J. Gardner Homes have reimagined the five-bedroom house plan over a double-storey home, with various design structures to support you and your family's needs. Explore all double-storey bedroom plans.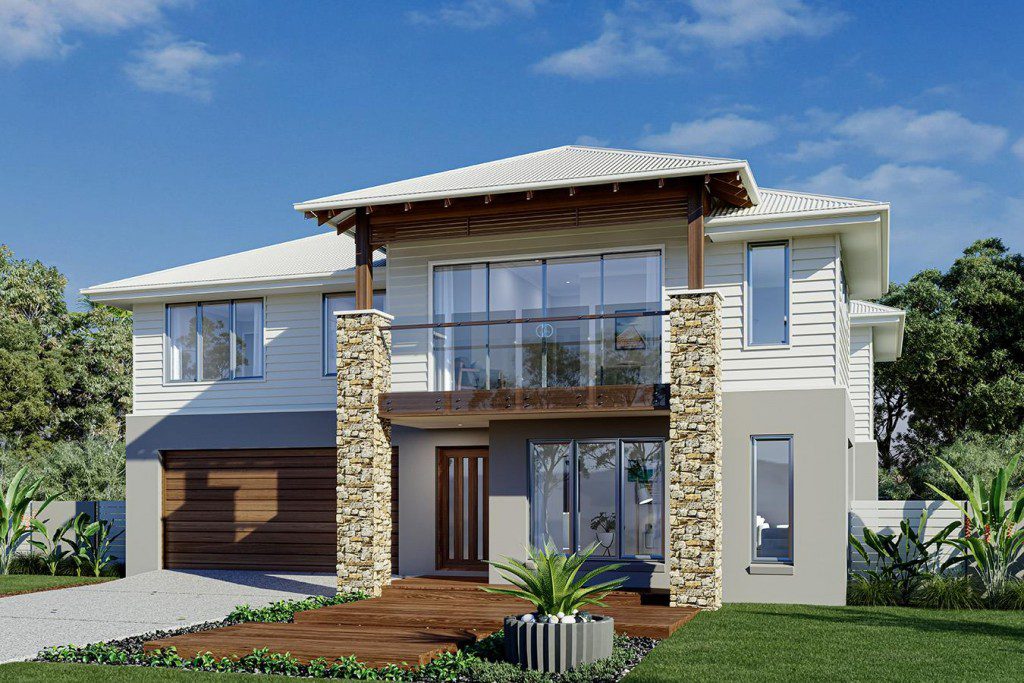 The South Bank design celebrates the five-bedroom home plan with luxury and prestige. Through the inclusion of a mezzanine floor, the home receives maximum natural light to create an airy and spacious living space.
The double-storey layout has been mindfully designed to prioritise the lifestyles of evolving families, with plentiful entertainment spaces, offices and multipurpose rooms and bedrooms separated across the split levels. The inclusion of generous spaces beyond just the five bedrooms realistically understands the space required for large families or intergenerational living.
The Monterey Bay home has been designed especially for the needs of intergenerational family homes. Through the inclusion of a master suite on each storey, the home provides spacious personal spaces for maximum privacy.
With an open plan living, dining and entertaining space and an additional family zone living room, the Monterey Bay masterfully uses a double-storey layout wisely to foster privacy and coming together.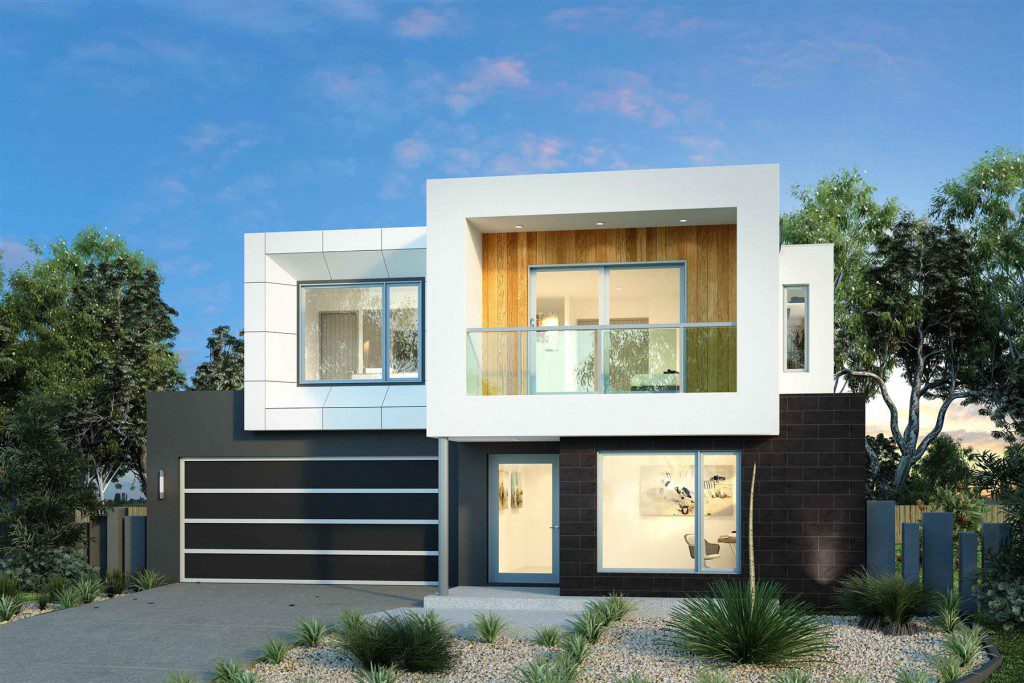 The Elwood home design embraces both form and function over its double storey. By separating the living and personal space, the Elwood maximises chances for entertaining and privacy for the family.
The downstairs living space is centred by a generous family room, leading off to games rooms and seamlessly connected to alfresco spaces. Upstairs has been designed to offer a private family zone with its five bedrooms and an activity room. The split storey home design is a perfect layout for five-bedroom plans, optimising the purpose of each storey and maximising the property.
Get in touch
Considering a five-bedroom house plan for your family's needs and lifestyle? With over 36,000 quality, customised homes built over the past 35 years, we can find the perfect home for your lifestyle. Get in touch with a G.J. Gardner Homes consultant today.