Planning your Home
Designing The Best Home For Your Family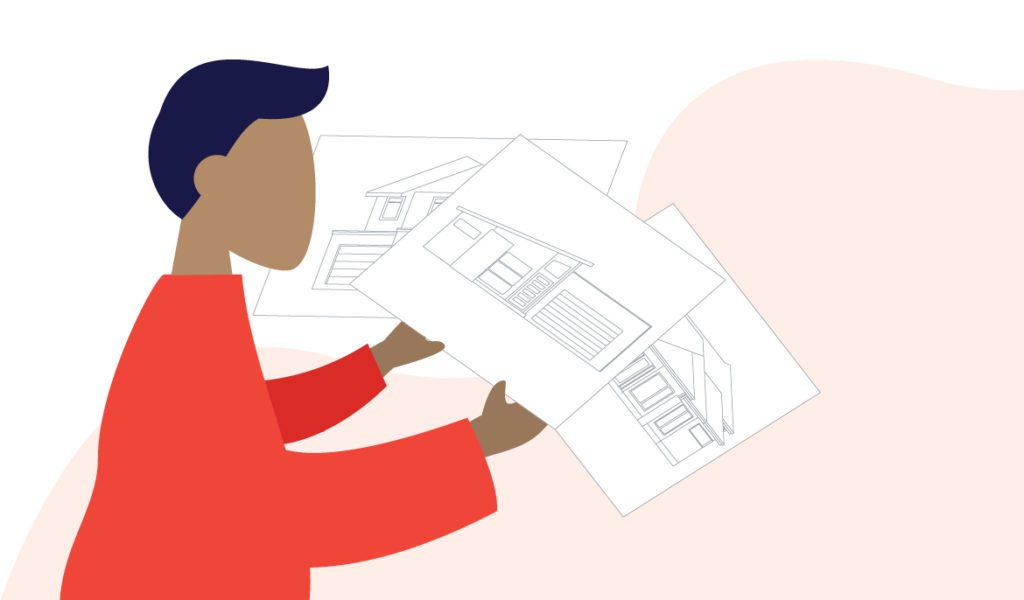 Over the past 37 years, G.J. Gardner Homes has successfully built countless homes for Australian families. We know designing the right space for your family and lifestyle will serve to enhance your daily life. When we turn dream homes into a reality, we are trusted with helping to create the perfect place for their families to evolve and make memories. 
With our wide array of Home Designs, styles and finishes, G.J. Gardner Homes is well-versed to help you through the home building process and find what will work best for you and your family. 
Understanding Your Needs
G.J. Gardner Homes provides you with a diverse collection of homes and services so you can craft the best home for your family. Here are a few things to consider throughout the planning process.
Size
Understanding what size home will be best for your family ensures you use space wisely. Determining how many rooms you need now and how many you'll need in the future is the best place to start. Looking long term can help you build a home to last, ready to adapt to new family members or guests. From intergenerational living to growing families and home offices, having a clear understanding of the space you'll be needing makes sure you select a home plan that will work well into the future. G.J. Gardner Homes offers homes from as few as three bedrooms to as many as six bedrooms, with the optional additions of adaptable multipurpose rooms.
Style
Our home design ranges in styles, taking inspiration from various trends, lifestyles and feels. Deciding how you wish your home to look and feel can help you find the best family home for you. From the facade to the interior details and floor plan, the style of your home can serve to streamline your daily routines. With such a range of materials and finishes, you can curate a home style that'll complement your family's needs. If you have young children, certain materials will be easier to maintain and require less effort to care for. Alternatively, if you intend for your home to support older children or parents, a more mature and elevated style could work best.
Priorities
Reflecting upon your lifestyle and how your family operates can help you establish your priorities in the home design. Whether it's an open plan living for plenty of family time or the presence of private spaces, applying how your family will use space can help you design the right home for yourself and your family. With multiple storey options to outdoor living spaces, deciding what would be your prime concerns and dream features can help streamline this process.
Our Most Popular Homes for Families
Long Bay 301:
The Long Bay 301 is ideal for smaller families looking for generous living spaces. With the master bedroom at its own end of the home, this four bedroom, two bathroom home is great if you want private spaces and adaptable rooms. With bedrooms dispersed across the home's single storey and multiple living spaces, the Long Bay 301 can be customised to your style and is perfect for medium sized families.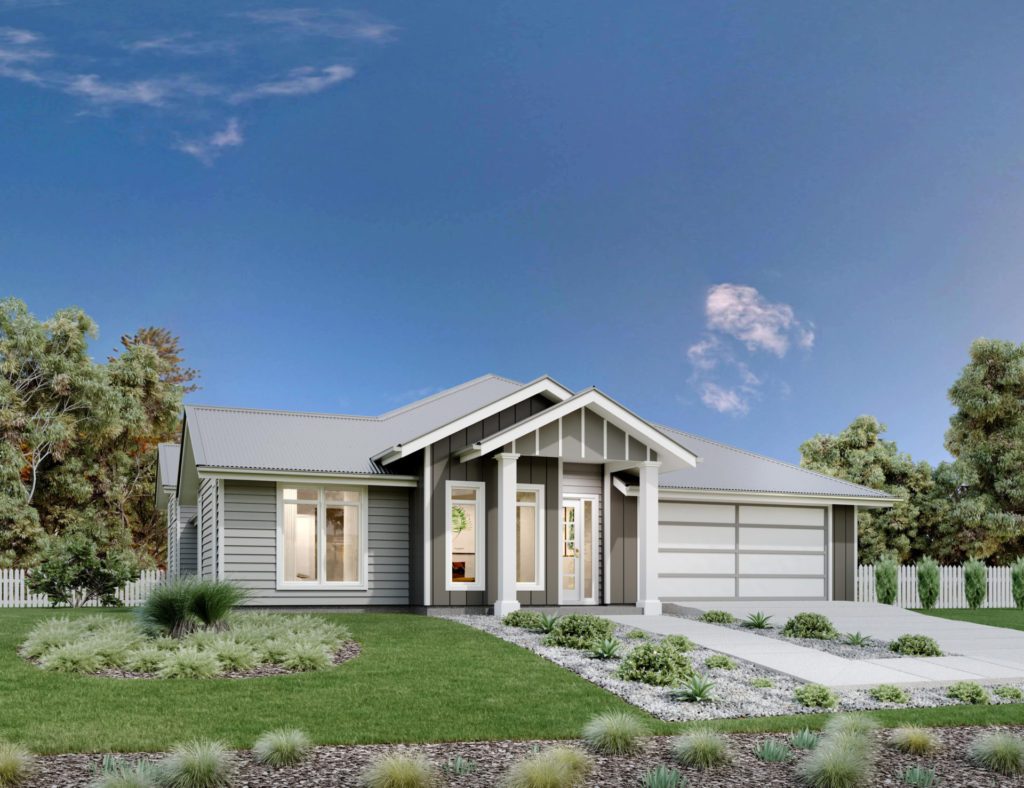 Blue Water 530
This home boasts five bedrooms across two stories, providing plenty of living spaces and generous sized bedrooms. With the addition of a rumpus room, a media room and alfresco spaces, the Blue Water 530 house design is pure luxury for families, offering everyone plenty of space. Dividing the living and bedroom spaces across two storeys, this home is great for entertaining and provides a private sanctuary for personal living upstairs.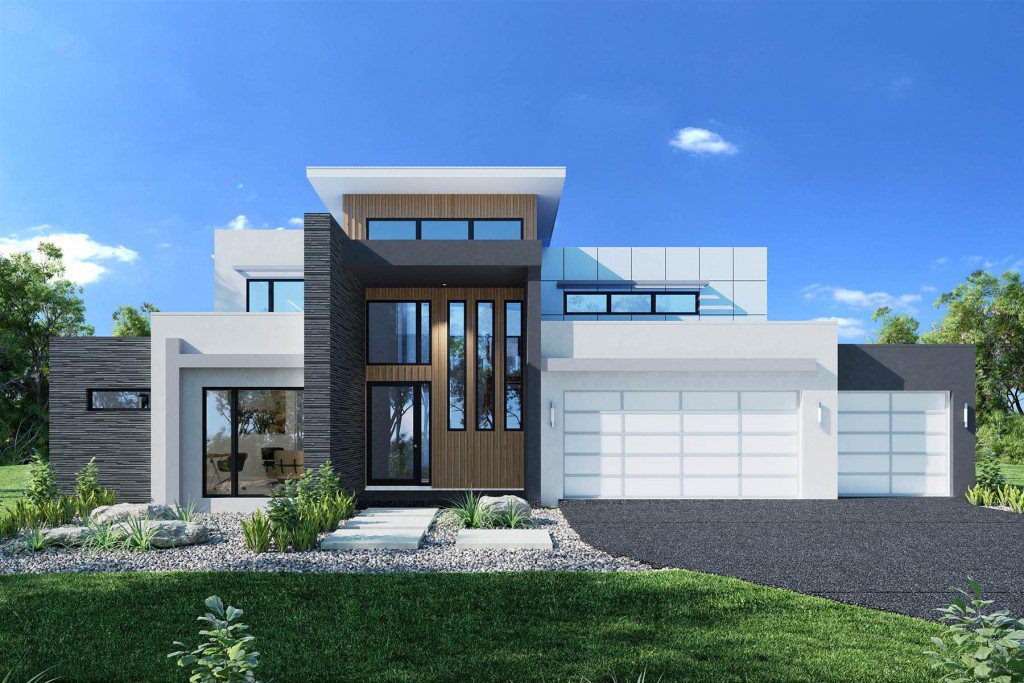 Yarraville 209
This home is more petite than some other family homes, making it ideal for single child families or families with children no longer living at home full time and who no longer need the maintenance of unused spaces. Compact and convenient, the Yarraville 209 has been separated into living and bedroom levels. The ground floor provides an open plan living space as well as a guest bedroom that can be easily adapted into an office or lounge. This home encourages you to think practically about how much space you'll really need.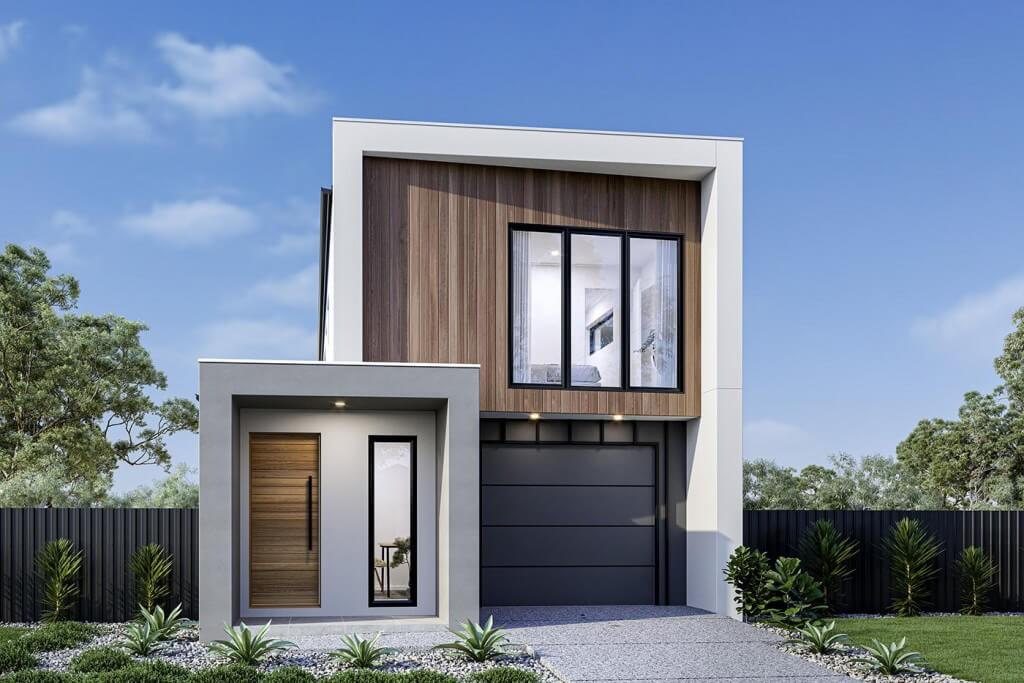 Oakford 320
This home has been uniquely designed into two wings, connected by a foyer. This separation can be great for families, giving separated zones whilst still on a single storey. With all four bedrooms located together, this home is great for families with younger children keeping you all together. The designated living space is open planned and free flowing, creating the ultimate removed living space.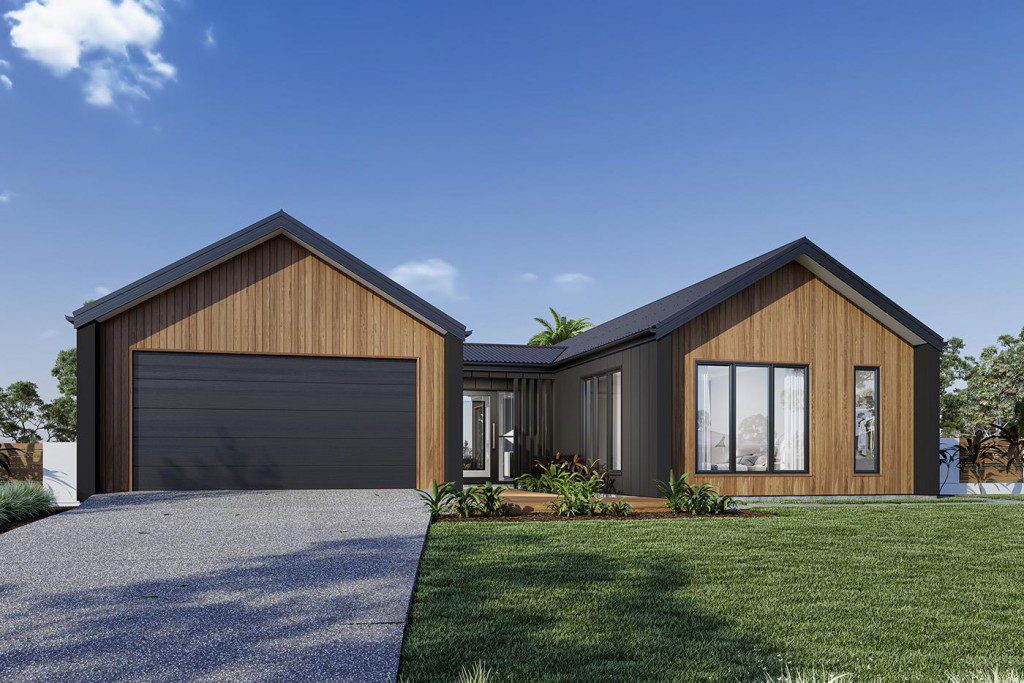 Greenbay 331
This home has arranged living and bedroom spaces across its two floors. Open plan and expansive in size, this home boasts four bedrooms with the first being on the ground floor. This separated bedroom is great for teenage children or intergenerational living like parents who'd benefit from a single story. With the addition of a study as well as plenty of space to relax, the Greenbay can be easily adapted for different families, and can evolve to suit your family's needs as they change.