Designing & Inspiration
Your Guide to the Hamptons Style Kitchen
When we think of our dream home, the designs and styles of the Hamptons often come to mind: expansive open plan living, airy spaces with natural light and earthy colour palettes.
Australian homes continue to embrace the Hamptons style, providing the perfect balance between comfort and contemporary design. The kitchen is the ultimate space to adopt a few of the simple but sleek Hamptons elements, making the heart of your home feel beautiful and luxurious. Here's G.J. Gardner's Homes' guide to creating the perfect Hamptons kitchen.
Natural Colours
Originating from a coastal town, Hamptons aesthetics have been influenced widely by the natural environment. Hamptons colours embrace natural tones, inspired by stone, sand, sky and foliage. Hamptons kitchens are characterised by relaxing colours, with the considered use of bold accents to create depth. Our Samsara home has mastered this palette with bright white cabinetry and a muted blue tile splashback. Colour can be a simple way to foster the Hamptons style in your home by making it feel both refined and relaxed.
Space
Hamptons kitchens are recognised for their generous and airy use of space. Design techniques can help make your kitchen space feel open and free-flowing. High ceilings, such as a vaulted style, help your kitchen appear expansive and generous. Open plan living spaces are a key pillar of most G.J. Gardner homes. This feature lets your kitchen feel connected to the rest of the home, fostering a plentiful family zone. This design feature is a hallmark of the Hamptons style.
Finishes
The magic is definitely in the details of the Hamptons kitchens. Whilst space and colour are the foundation, cabinetry styles, accents, and lighting bring the Hamptons feel to fruition. A key part of Hamptons homes is the addition of shaker style accents throughout the space. Shaker style refers to the use of recessed panels, creating a framed profile. For the kitchen, shaker style cabinetry gives a classic quality to your kitchen space, bringing in traditional American design elements.
Your kitchen tapware and handles give you an opportunity to enhance the Hamptons theme. G.J. Gardner Homes have adopted the Hamptons style with tapware and finishes toned brass or matte black to contrast against the use of white. To strengthen the generous and airy feel, the use of utilitarian pendant lighting is a classic aspect of Hamptons homes. This gives the best effect when cascading from vaulted ceilings. As always, it's the stylistic choices that enhance the Hamptons theme of your kitchen, particularly when paired with white and neutral foundations.
Want to know more about Hamptons style?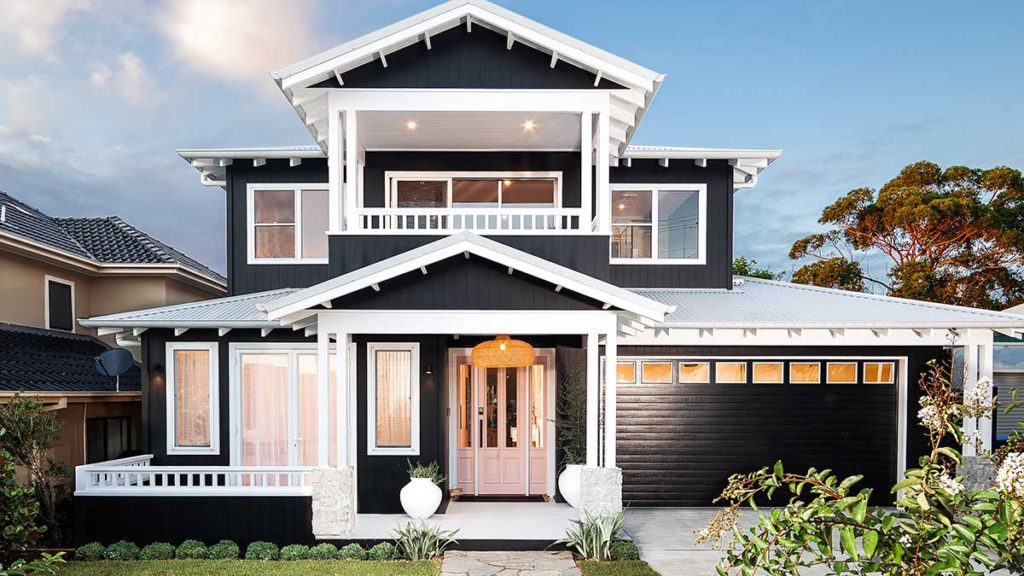 Customise Your Dream Kitchen
Looking to design your own Hamptons inspired kitchen in your new home? With over 36,000 quality, customised homes built over the past 35 years, we can find the perfect Hamptons home for your lifestyle. Get in touch with a G.J.Gardner homes consultant today.