Designing & Inspiration
Acreage Home Designs
There's nothing quite like the ultimate freedom that comes with calling acreage home. That's why an increasing number of young families are opting to move from cramped coastal capital cities for rural acreage. A location like this calls for a home design that enhances the unique experience of expansive space and laid-back lifestyle.
Our G.J. Gardner Homes offices located across the country are led by community locals, who offer firsthand knowledge of rural areas to build a home that not only suits your preferences but location.
We've curated our best home designs for acreage locations. Discover our latest acreage homes have been designed to maximise floor plans for an unrivalled experience of space, light and peace.
Home designs for acreage
Single-storey home
When it comes to designing the floor plan of acreage homes, we embrace the extra space by creating a home that sprawls over one single-storey. This choice enhances the feeling of spaciousness, with no chance of the home ever feeling crowded on itself.
This design choice has been influenced by the classic ranch style home, which uses a single storey, open planning, and large windows to create that iconic farm style look. Since space isn't an issue, an oversized single-storey home is a great way to keep your home accessible and luxurious.
Natural materials
Acreage blocks give you unmatched access to the outdoors and we incorporate those details into the home's overall style. Natural materials like wood, stone, brick and slate create cohesion and connection between your home and the great outdoors. These materials can be used numerous times throughout your home and elevate the laidback but premium feel.
Our designs always aim to harmoniously blend with your landscape and with the help of our local franchisees' knowledge, we can find the right materials to compliment your location.
Open floor plans
We favour open floor plans in our acreage designs so we can maximise the use of this already expansive space. With larger land plots, we have the freedom to eliminate unnecessary walls and create a seamless flow between living areas. This design not only fosters family time, but it also offers views of the surrounding natural beauty.
Beyond the aesthetic benefits, open plan floorplans increase natural light and ventilation so you can really make the most out of the fresh rural climate.
Vaulted ceilings
As a feature of more traditional farm architecture, vaulted ceilings are a beautiful addition to an acreage home. These high, sloping ceilings create a sense of spaciousness and airiness that's reminiscent of the open expanse of a barn's interior.
In modern acreage homes, vaulted ceilings serve both functional and aesthetic purposes. They provide ample room for the incorporation of large windows or even loft spaces, allowing natural light to flood the interior and creating a warm, inviting atmosphere. It also cultivates a touch of rustic charm and nostalgia which reflects the culture of rural locations.
Luxury acreage home designs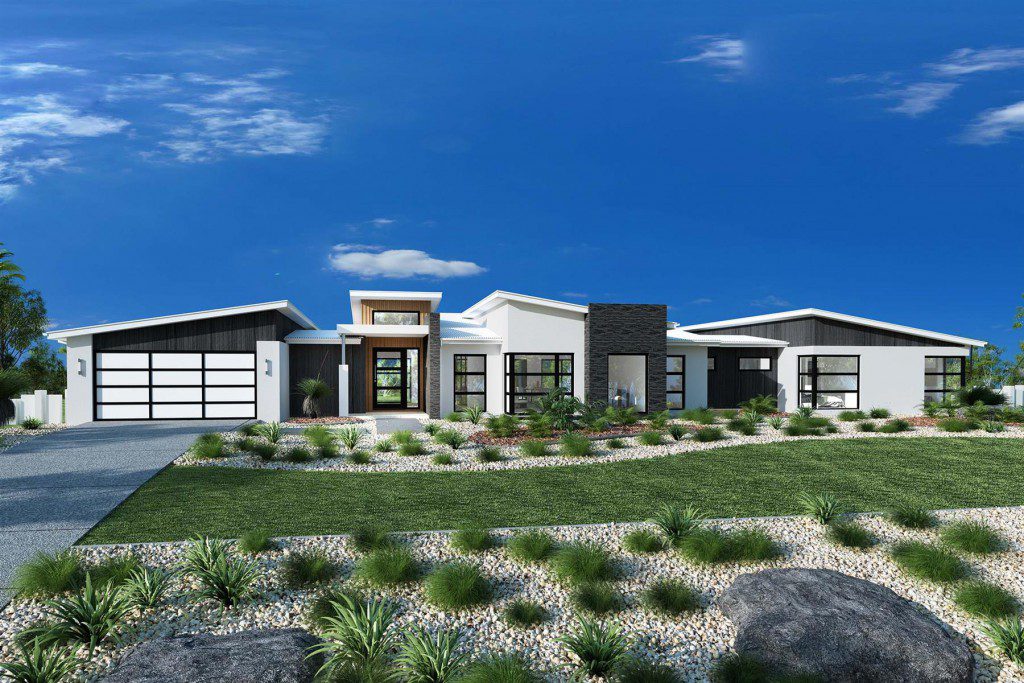 Rochedale 412
This home embodies G.J. Gardner Homes' approach to acreage homes. This sought-after pod-style design is tailored for expansive lifestyle blocks, providing privacy and distinct living spaces across three zones.
The heart of the home encompasses the family and entertainment areas, boasting a contemporary kitchen that seamlessly connects to a spacious covered alfresco area.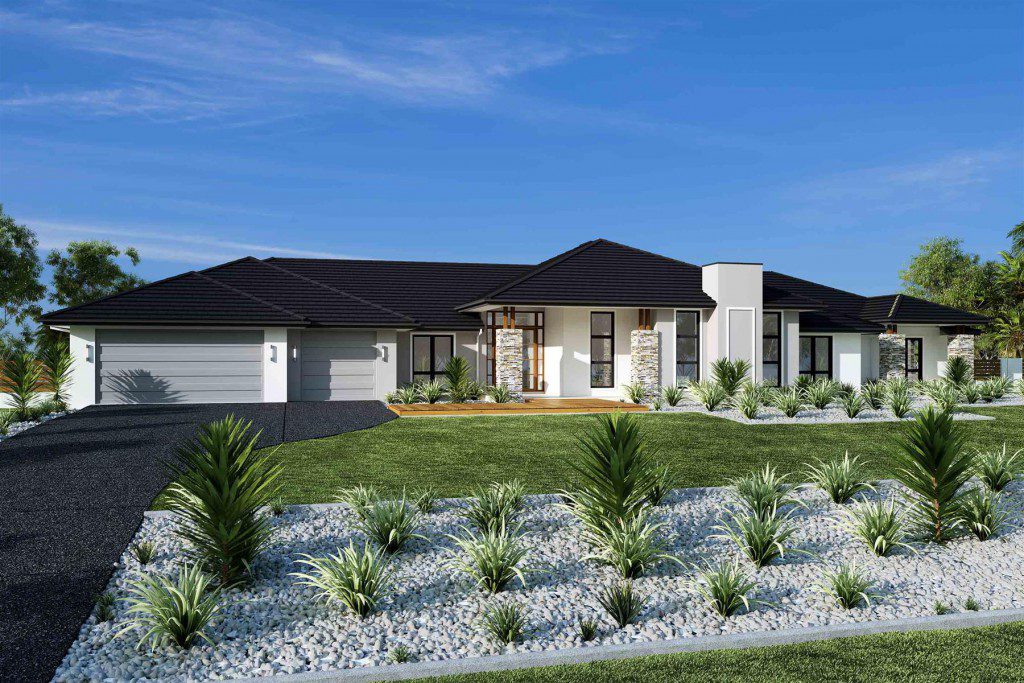 Somerset 400
Our Somerset home design is tailored for acreage homes, with a floor plan that reflects the ultimate luxury of living and entertaining in rural locations. It offers a spacious master bedroom with an exquisite ensuite and walk-in robe, thoughtfully positioned for privacy amidst the open plan design. The home has been completed with a charming outdoor space that extends from the master suite's allure, providing an outdoor sanctuary for further relaxation and enjoyment.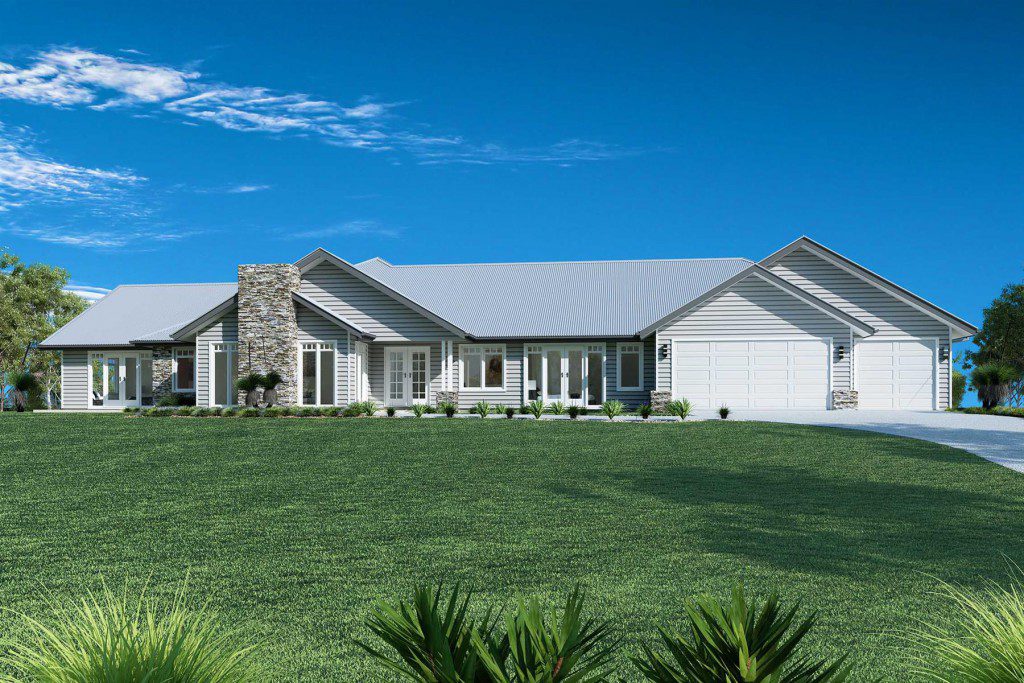 Wentworth 455
This home has been designed with acreage homes in mind. This spacious and luxe residence has a perfectly balanced form with functions to create an entertainer's haven.
When you enter, you'll find multiple living spaces offering a peaceful retreat before unveiling the home's true center piece: the open plan living room. Abundant space is a recurring theme, with five bedrooms and guest rooms, the Wentworth celebrates all the possibilities that come with acreage living.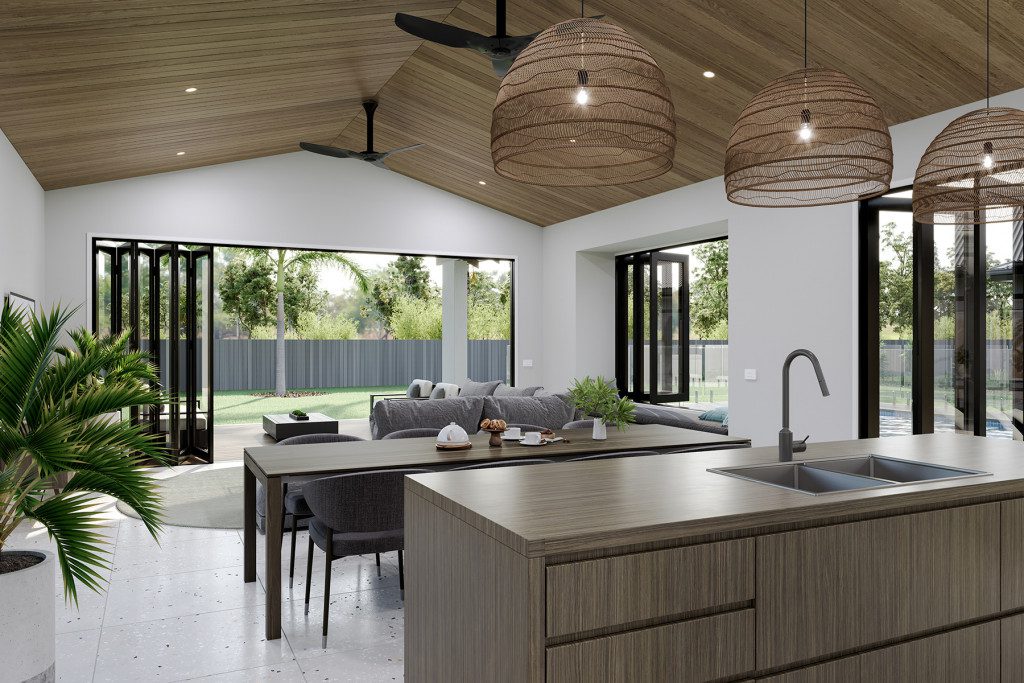 Alpine Vista 360
This home has fused a traditional pavilion style home with touches of modern Australian country living. With a sprawling floor plan and wide frontage, the Alpine Vista home has been organised into distinct zones for optimised living.
Discover multiple living spaces that seamlessly connect to the alfresco and the outdoors, so you're always connected to the acreage location. From a design perspective, the home has paired its streamlined layout with alpine design features like high pitched roofs and natural woods. It's the ultimate balance of modern design and traditional farmhouses.
Discover acreage home design ideas today
Acreage home designs offer the perfect canvas for creating your dream lifestyle. With their spacious layouts, versatility and design opportunities, these homes truly have something special to offer. Whether you're envisioning a modern masterpiece, a rustic retreat or a fusion of both, the possibilities are endless with G.J. Gardner Homes' acreage home designs. Contact us today to start planning your perfect retreat!