Choosing your Home
Is property investment right for you? 
Investment properties is a central part of the housing market as many Australians buy property as a stream of revenue. Whilst revenue margins will always vary, the general demand for homes is a reliable truth of life. This makes investment properties a less risky and more reliable investment option, with the opportunity for immediate return by renting and the future gains of reselling. With home prices surging 70% in 10 years, it's no surprise that many Australians are trying to reap the returns of property. In fact, one in five Australian taxpayers own an investment property.  
From financing to design, investment properties are a different journey to buying a home for you to live. As leading home builders, G.J. Gardner Homes' industry knowledge and renowned service has made us an ideal builder when it comes to building your investment property.
We're here to help you understand whether a property investment is the right decision for you, and what to expect when beginning this unique home building journey.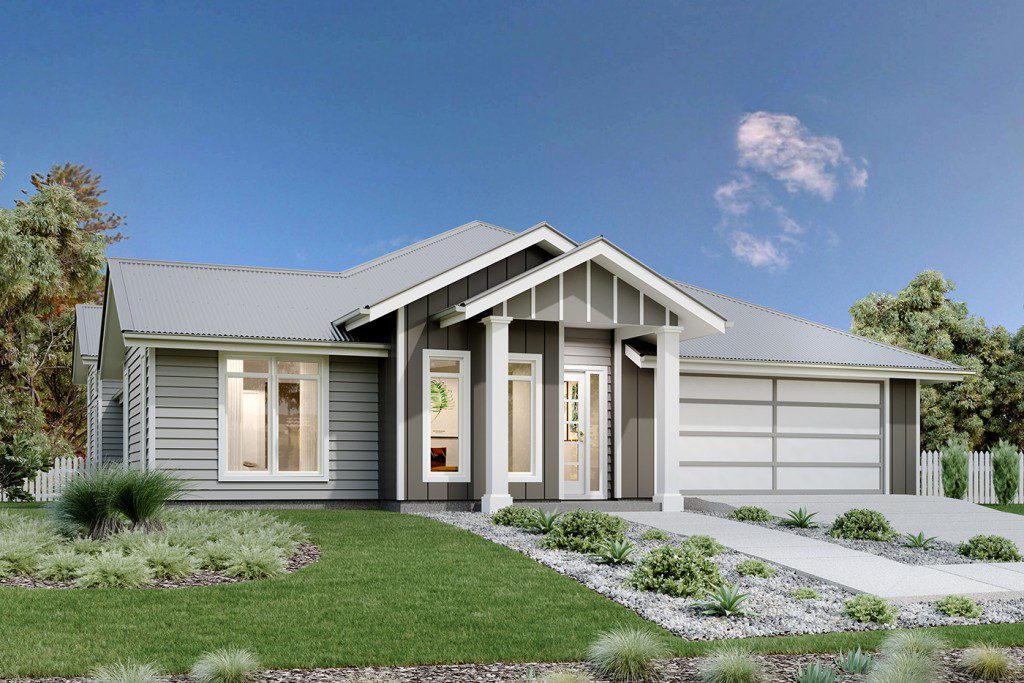 What is an investment property
An investment property is what its name would suggest: a real estate purchase that has been made with the sole intention of return profits. This profit will come from rental income, the future resale of the property, or both. Of course, any home is an investment which you're bound to receive a return on, whether that's financial or emotional. What distinguishes investment properties is that they're rarely used as the primary home and rented out to tenants. As with any investment, it's important to do thorough research before making the purchase.
Investment properties can come in many forms from family homes, apartments and commercial properties to vacant land. For Australians looking to own an investment property, building a new property through a knock-down rebuild or land package lets you make the most of your investment. Building your investment property has been proven to offer benefits both short term and long term.
The benefits of building your investment property
If you're looking to own an investment property, it can be hard to decide whether to buy or build. Whilst buying an existing property and converting it to a rental is more convenient and immediate, building an investment property offers you a range of advantages that will serve to maximise your profit gains.
Building to meet the market
Whether you're building on land or completing a knockdown rebuild, a new property investment gives you total control over the design, materials and layout of your home. This lets your property be totally designed to meet the unique demands of the market, location and your own preferences. From the overall size to granular details like the durability of materials, you can build a home that not only appeals to renters and future buyers but saves you time and costs as a landlord.
Better value investment
The process of building a new home offers a cost-effective way to maximise your investment. Buying land and building offers you the opportunity to build in new areas, as many other home buyers are looking to buy an existing property. Whilst a knockdown rebuild lets you take a premier location and convert the block into a premium home. A new home secures a higher rental yield with less maintenance costs. With an existing home, you must make the investment in the property itself, as well as the costs involved with keeping it liveable for tenants. In most cases, by building a new property, you're making a better value investment that will turn a higher profit margin with a better resell value.
Faster equity growth
By purchasing land and building, you can gain equity faster than if you bought an existing home. What this means is after the build is complete, you can return to your lender and have the property re-valued. Your lender will likely re-value the property at a price higher than the initial value during your application. If this is the case, you have instantly added value and subsequently, equity on the property.
Tax deductions and grant options
An investment property offers unique tax and grant advantages when newly built. The revenue made from investment properties offers numerous opportunities for tax deductions. Moreover, various states are offering building grants currently to boost the building industry. This gives you an opportunity to have the construction of this investment be supplemented.
Overall, owning an investment property can have several benefits, including generating passive income, building wealth through appreciation and diversifying one's investment portfolio. By building, you maximise these benefits.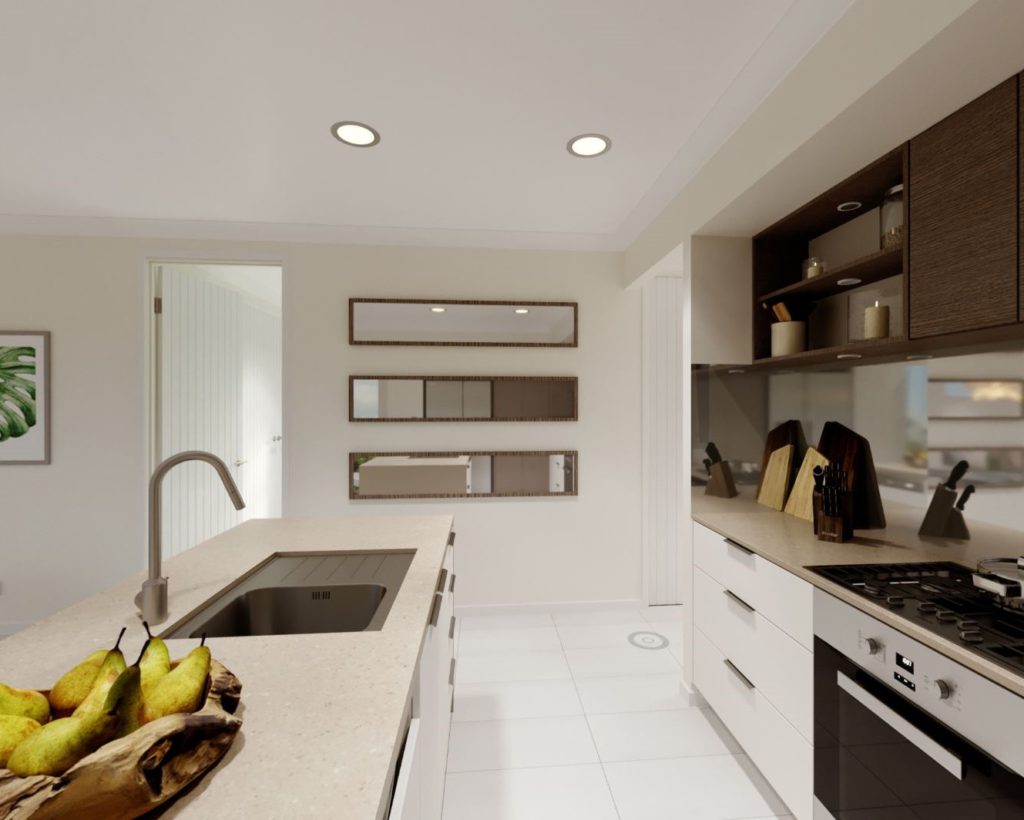 How much can I borrow for an investment property
Individual borrowing power is always going to vary person to person, depending on your personal financial health. Many of today's banks offer the convenience of a loan calculator, so you can begin to determine what your future mortgage will be. When it comes to an investment property, lenders will also consider the rental income potential of the property, as well as the borrower's experience in managing investment properties. Lenders will also consider the typical factors as well, such as income, expenses, credit history, and existing debts.
Overall, you can expect borrowing power to differ with an investment property to an owner-occupied property. This is due to the bank considering investment properties riskier, as paying your mortgage off will rely on the rental market. Investment property mortgages often receive higher interest rates and fees to compensate for the risks involved for banks.
How to buy an investment property
If you're looking to get into the investment property game, you're going to want to begin by researching your financial capacities, so you understand your borrowing power once you begin shopping for land or homes.
With G.J. Gardner Homes, we understand the unique journey of building an investment property, with decades of experience building low maintenance but high performing homes. For our team, perfecting every project is a priority and investment properties are no exception. We understand the great opportunities of a successful property investment and are ready to help you build a value-driven home. Get in touch with our friendly team today.