Choosing your Home
How do Dual Occupancies, Duplexes and Granny Flats Differ?
Dual occupancies, duplexes and granny flats are becoming increasingly popular as blocks of land become more expensive and less abundant in Australia. They're the identical houses, the conjoined twins and the little flat tucked away out the back; but which one is which? There are common misconceptions about the three and they can often be mistaken for one another.
Understanding the difference between a dual occupancy, a granny flat and a duplex, will help to determine whether any of the options suit your needs and building criteria.
Price points, privacy and ownership vary between the three, and it's important to asses your property goals before making the choice.
We've broken down each option and highlighted the features, building regulations and benefits.
Dual Occupancies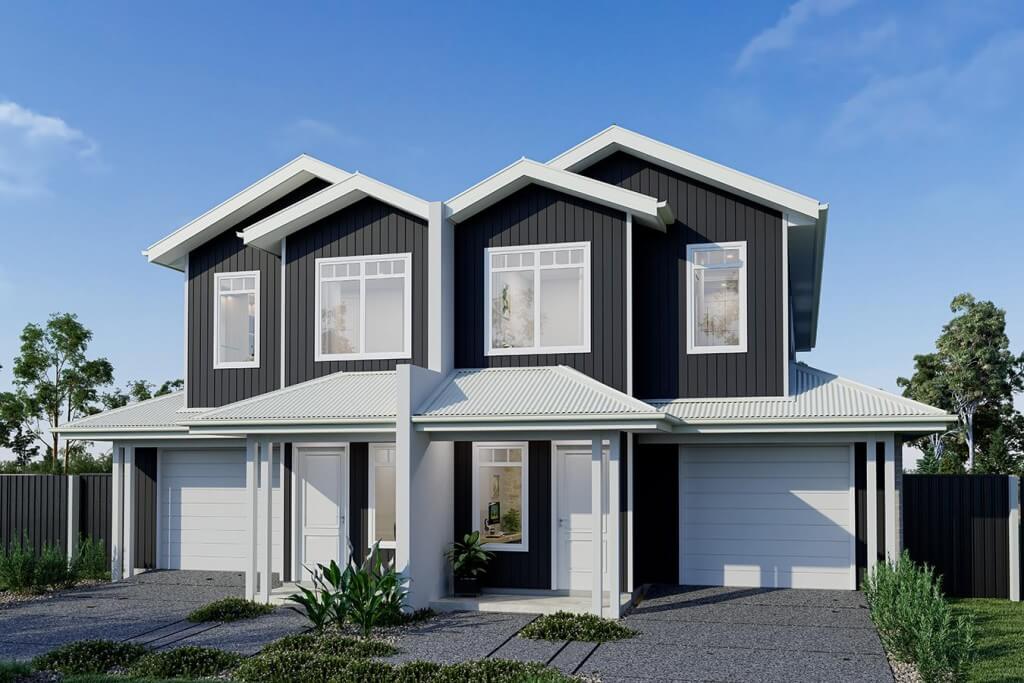 What is Dual Occupancy?
This type of dual dwelling is classified into two categories; attached and detached. Attached dual occupancies are two dwellings on one lot of land that are attached to each other, and detached are two separate dwellings on one lot of land. Neither include a secondary dwelling. A dual occupancy cannot be subdivided; however, utilities can be separated between the two dwellings.
Key Points:
Cannot subdivide dual occupancy
Utilities and leases can be separated if renting
Can have single or separate entrances
Both are complete homes
Dual Occupancy Building Guidelines
Dual occupancy building must be permitted in the specific Council land zoning area, and must comply with certain planning controls. The requirements include a minimum site area and a minimum site width specified by your local council.
Is Dual Occupancy Right for You?
If you have a large block of land and you'd like to invest in the space, rather than renovate or extend your home, creating a dual occupancy could be highly beneficial. Home owners can achieve a great return on investment by living in one home, renting or selling the other, or selling both. It's also a great option for larger families.
Duplexes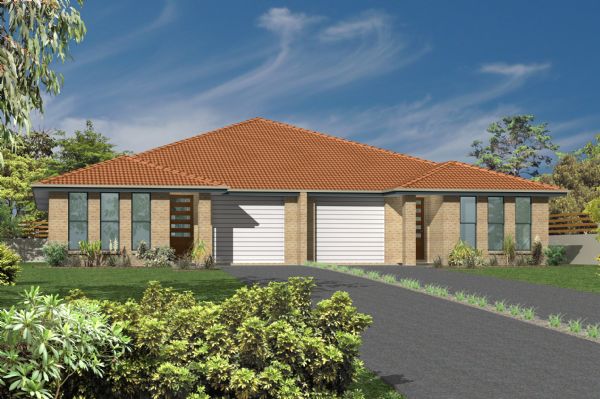 What is duplex?
A duplex is two separate dwellings with separate titles. Both dwellings front the same street and share an adjoining wall. They can exist on one land title (owned and sold together), or separate titles (individually owned and sold). The land that the duplexes are built on can be subdivided. The subdivision laws are the main difference between dual occupancy and a duplex.
Key Points:
Land can be subdivided
Titles can be separated
Two separate dwellings joined by a common 'party wall'
Both are complete homes
Duplex Building Guidelines
Approval to build a duplex must be sought from the local Council, and must meet a number of specific requirements. The size, width and setback of the land must be an acceptable size under specific Council requirements.
Remember the key to building duplexes with a high return on investment is owning a piece of land in a desirable area.
Is a Duplex Right for You?
A duplex allows residents to own a house and block of land (as opposed to an apartment or unit), at a fraction of the price of a usual house and land package. If you'd love to live in a specific area but the price of a house is simply unaffordable, a duplex could be the answer!
If you own the entire block of land, duplexes are a great way to earn income through renting without body corporate concerns. Landlords can receive two rental incomes from a single asset. If you're looking to build an investment property, and your block of land meets the duplex building requirements, it could be worth serious consideration.
Granny Flats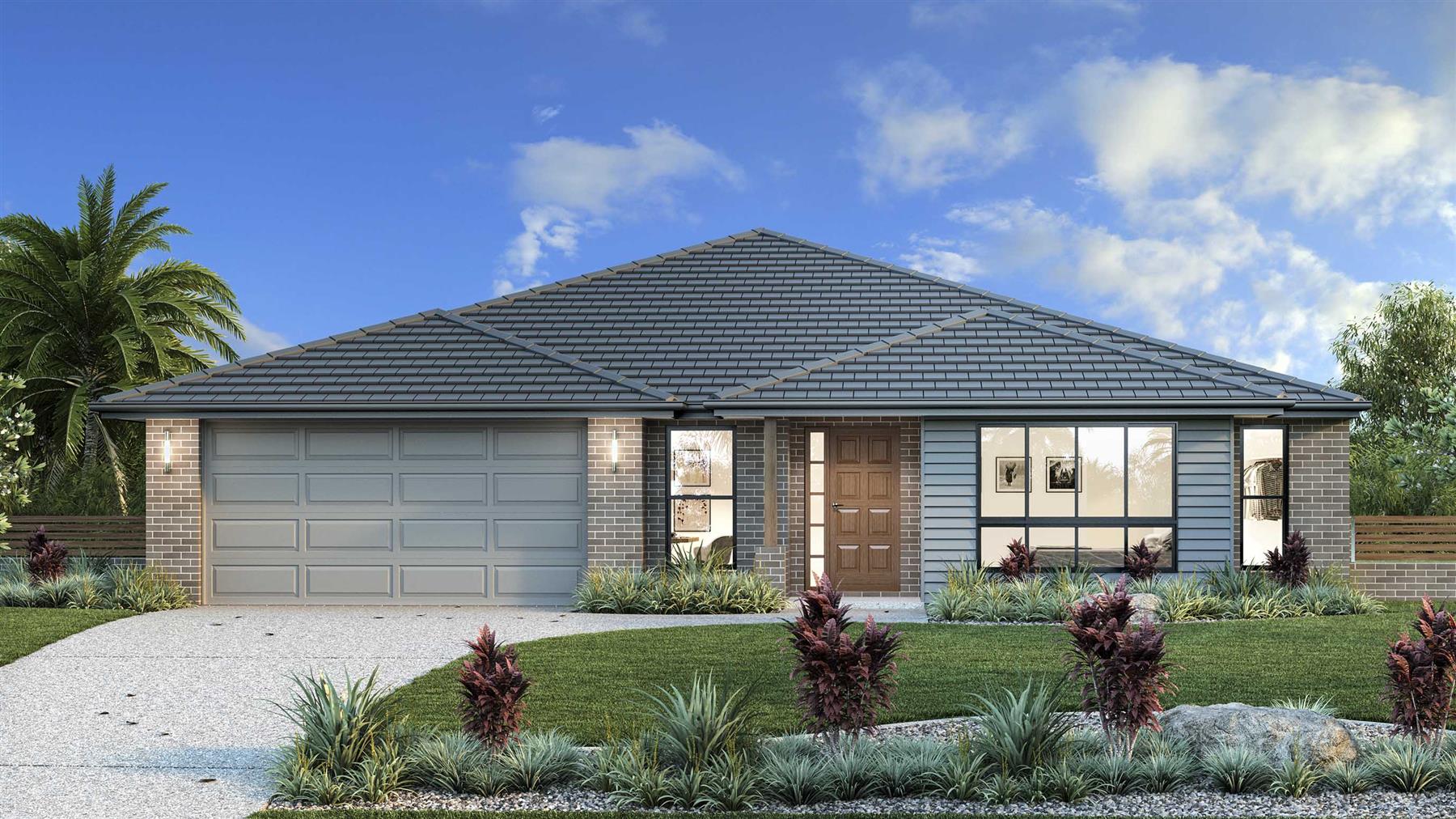 What is a Granny Flat?
The granny flat definition is a self-contained dwelling, attached or detached from the main dwelling and a part of the same title. It's often an extension built on the same lot, and is basically a smaller version of the main home. Granny flats usually contain one bedroom, a kitchenette, living area and bathroom. A granny flat is considered a second dwelling, highlighting the main difference between dual occupancy and secondary dwelling.
Key Points:
Built in conjunction with the main dwelling
Both dwellings fall under the same title
Size considerations
Is a smaller version of the main dwelling
Granny Flat Building Guidelines
It is a requirement that the block of land is at least 450 square metres, and the size of the entire granny flat must be no greater than 60 square metres. The main dwelling must have off-street parking, and only the primary and secondary dwelling are to exist on the block of land.
Once the granny flat is built, subdivision is not permitted.
Is a Granny Flat Right for You?
Granny flats are hugely popular throughout Australia, and with good reason. They're perfectly suited for elderly or adolescents who are seeking independence, whilst remaining in close quarters with the family. Granny flats can also be rented out to long or short term tenants, and are a great way to receive additional income.
These three types of homes can be distinguished by slight, yet rather significant details. Similarly, all three options are beneficial for investors or home buyers in one way or another.
Are you looking to make better use of your current block of land or increase your return on investment from a single entity? Or perhaps you're building a family home and want an additional, separate space for when circumstances change down the track? The good news is, one of these cost-effective options could be available to you!
To learn more or to find out the building requirements in your area, contact your local G.J. Gardner Homes office to get started.