Choosing your Home
House and Land Packages – What You Need to Know.
Let's start with what you're probably thinking: what even is a house and land package?
House and land packages combine home and land loans into one package to provide an easy and affordable way to find the best property to suit your needs. Through this process, the buyer secures both a block of land and then the construction of their home in two contracts but one streamlined process. For Australia buyers, this reveals the combined price of home and land from the outset.
House and land packages often come in fixed price packages that lock in the price for the construction of the home as well as the land, eliminating the surprise of additional costs. This package offers buyers the best of both worlds: their perfect location and then still being able to design their dream home from literally the ground-up.
In essence, home and land packages allow customers peace of mind, along with a quicker, easier and cost-effective alternative to organising location and construction separately. The buyer gets to find the best possible home design to suit the land shape they chose when purchasing together. This appeals to many first home buyers, downsizers, and investors who want to be guided through their home buying journey.
How does financing a house and land package work?
Financing is the major differentiator between purchasing a house and land package and either individually. When you purchase an existing home, you only need to take out a regular mortgage loan. Whereas, with the house and home packages, you are required to take out two loans that are generally bundled together as part of the fixed price. These two loans include a regular mortgage on the land and a construction loan for building the house.
Repayments on your mortgage land loan will need to start being paid as soon as the ownership of the land is transferred after settlement. These repayments will be only for the land itself. For the home, only stamp duty on the land component of the fixed price needs to be paid.
Your construction loan is paid in increments at the end of each stage of construction and consists of interest on the amount of money you have paid thus far.
First homeowners' grants can still contribute towards purchasing a house and land package and is a popular option for many first home buyers due to the investment. The same can also be said for the First Home Loan Deposit Scheme, which can assist with your loan deposit.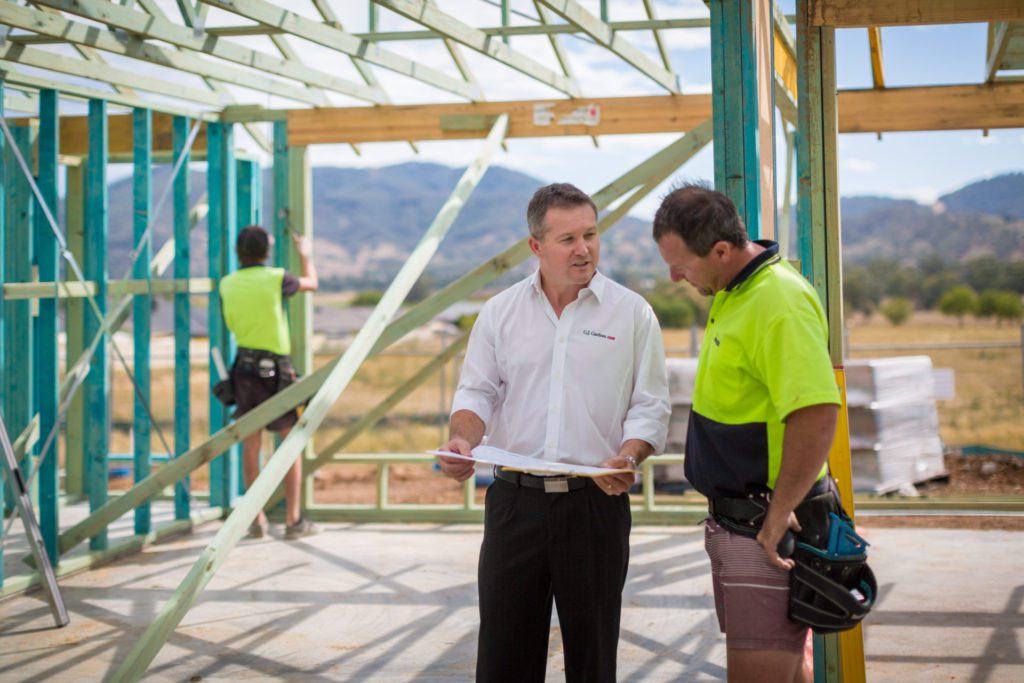 Are house and land packages a good first investment?
House packages an incredibly cost-effective option that still allows for plenty of assistance and input from the buyer, making them a great investment. Buyers get to build a home that meets all of their specific needs and relies on expert builder advice to match the right home design for the block with land chosen. There is also the financial incentive of potentially reduced stamp duty.
Land and house packages also offer the opportunity for strong rental yields – as your brand new home attracts high-quality tenants that expect to pay more for a premium property with no wear and tear.
At G.J. Gardner Homes, the team takes all key considerations of home design into account during construction. From analysing the block of land to then choosing the best design for the specific size, aspect (e.g., if it is north facing), and liveability.
How to find a house and land package?
G.J. Gardner has a wide range of house and land package options, with a package to suit every family's unique needs and lifestyle. To build the perfect dream home in the perfect location, it is best to work alongside a friendly and experienced G.J. Gardner Homes builder.
Discover if a house and land package is right for you
Looking to discover the house and land package to perfectly suits your lifestyle? Browse our packages online or contact your local G.J. Gardner office today.