Choosing your Home
Everything You Need to Know About Downsizing Your Home
Thinking of downsizing your home?
When it comes to houses, bigger isn't always better. There are many reasons why people decide to downsize — some individuals may simply want to move closer to their loved ones, some may have been forced to reconsider their living arrangements after an unforeseen change in circumstances, and others may just be looking to take advantage of the benefits downsizing your home can bring.
Why downsize?
Whether your children have left the nest or if you've still got a big family living at home, it is likely that you have plenty of unused room you could sacrifice without giving up your comfortable lifestyle. Downsizing your home can help you save money through smaller mortgage payments. Additionally, through downsizing your home you can enjoy less time spent cleaning and less clutter in your environment.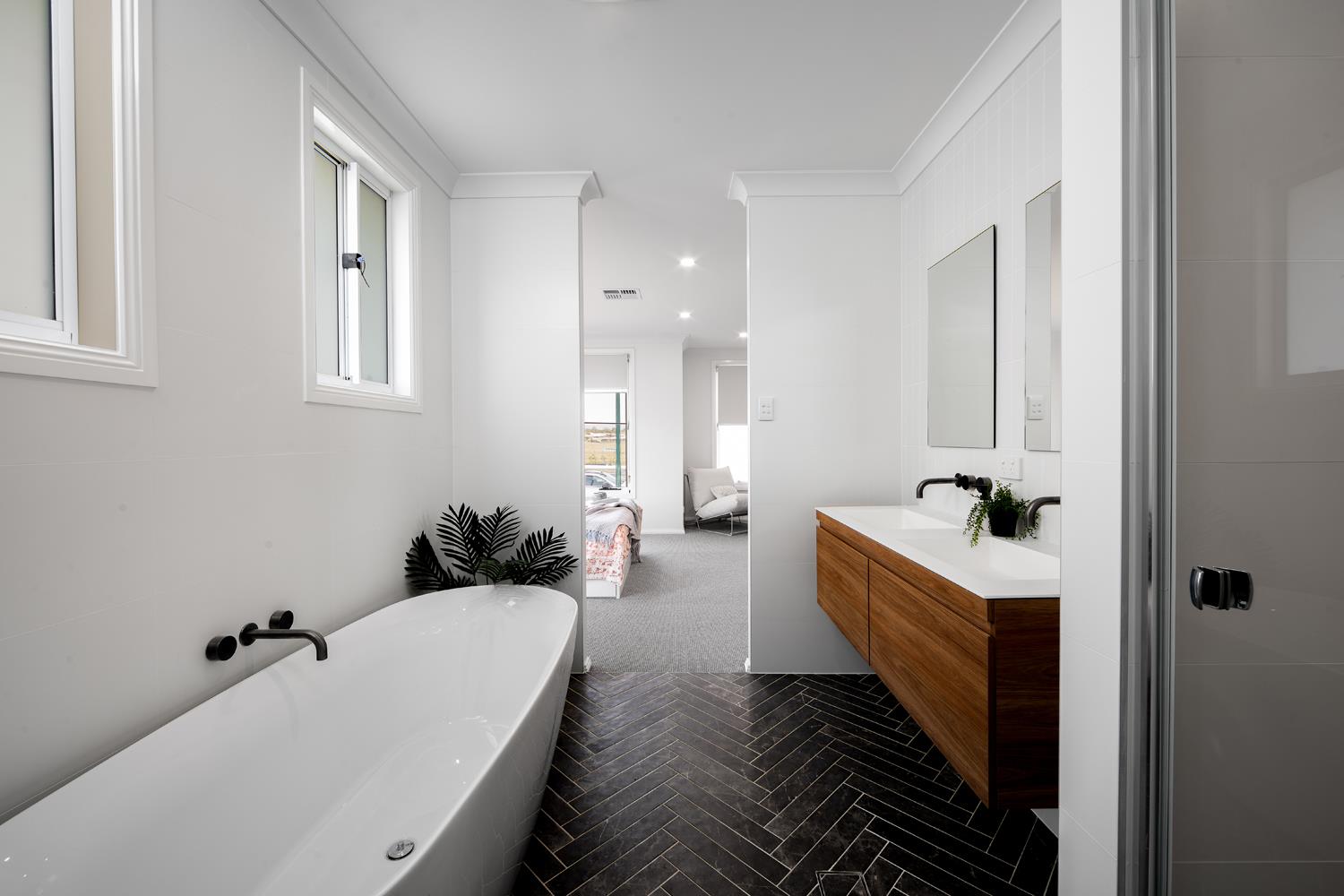 Your downsizing options
When making any big decisions about your living arrangements, it is important to consider all options available.
When downsizing, you may find it hard to picture yourself living in a different place. It's very common for families to become settled in their environment and surrounding community. In this case, the prospect of downsizing may conjure scary thoughts of uprooting and moving to a new suburb, town or city. This, however, does not have to be the case. By opting for a knockdown rebuild, you can build a more appropriately sized home in the community that you've grown to love, without compromising on your preferences for design and livability.
Alternatively, perhaps you are not only after a downsized home, but also a change in scenery. A house and land package may be the perfect solution — you are able to customise a house to suits your evolving needs on a piece of newly-developed land. Both are then bundled into one compact price. This option is popular for those that want a fresh start, with a beautiful new home and the land to match.
Finally, finding a more suitable house design may simply be a matter of choosing an off-the-plan design and custom designing it to suit your needs.
Frequently asked questions
When should you downsize your home?
There are some telling signs that you may benefit from a downsized home. First of all, if housing expenses start to become too much of a financial burden, you may want to consider a more affordable living situation. If you are falling behind on home maintenance, you may also want to consider downsizing to a situation that is a little more manageable. Some other factors include lifestyle and career changes, which can contribute to making the home you once loved less suitable.
How should you prepare to downsize your home?
Downsizing will inherently allow for far less space and storage. This means that before downsizing, you will need to make some big decisions about the things that won't be making the trip to your new home. This is best done before moving rather than later, to save on both cost and effort throughout the moving process. Naturally, the normal preparations made when selling a house will also still apply.
What is a downsizer contribution into superannuation?
Downsizer contributions into superannuation were introduced in July 2018 to reduce pressure on Australian housing affordability. Eligible downsizers aged over 65 or older may be able to deposit up to $300,000 from their house sale into their superannuation fund as a result of this scheme.