Designing & Inspiration
Skillion Roofs
The skillion roof style continues to grow in popularity as homes embrace modern and edgy facades. It's likely you've seen a skillion roof recently but have yet to learn of its name.
A hallmark of Australian architectural design for suburban living, the skillion roof could be the perfect accent to elevate and modernise your home.
What is a skillion roof?
Skillion roofs are characterised by a steep single flat surface. This is unlike your traditional roof style, whereby it will be two sloping sides meeting to make a peak. Generally built with streamlined roofing materials, such as rubber skins or metal finishes, their innovative designs don't require the same waterproofing processes as traditional roofs.
Single-sloped, the surface of a skillion roof isn't attached to any other roof surface to create an angular and minimalist look. They are the perfect solution for home extensions or outbuildings, designed to stay independent from any other roof fragment.
Why use a skillion roof?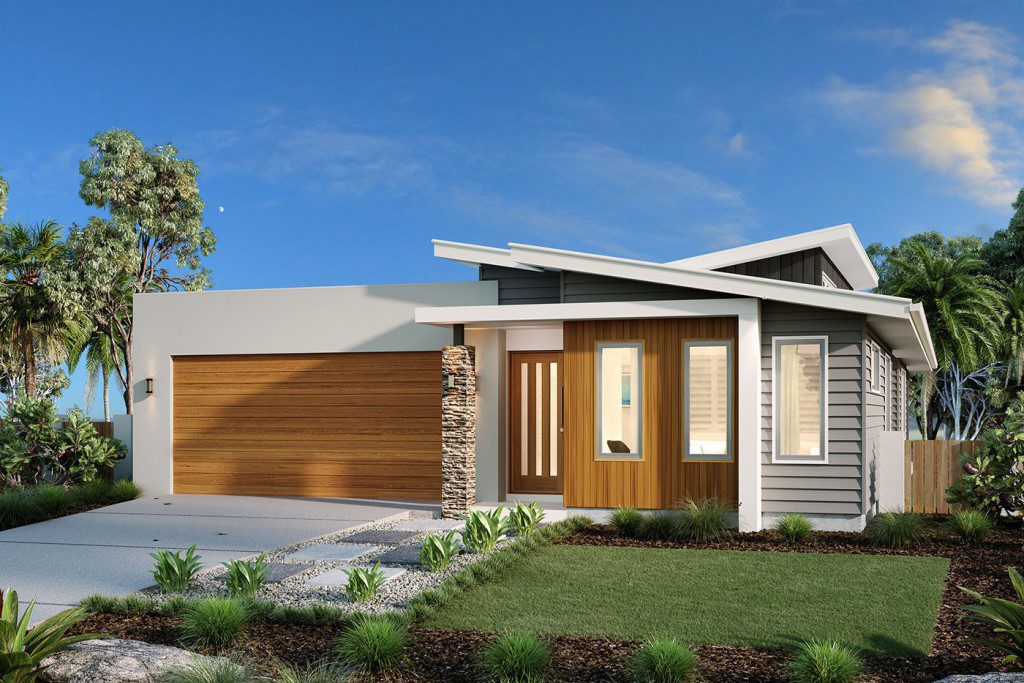 Aesthetics
A skillion roof's main source of popularity comes from its bold and aesthetic look. As a modernised version of your classic roof, they provide an eye-catching and angular accent to your home. They are the perfect choice for those wanting a minimalist home with a contemporary and clean design style. Their unique shape adds volume and slope in simple yet elegant ways.
Functionality
Due to their unique design, a skillion roof can perform efficiently and effectively to maintain your home. The steeply pitched shape means they support quick drainage, less likely to suffer water damage like other flat minimalist styles. It also can support rainwater collection.
They are ideal if you intend to install solar panels to power your home by maximising sun exposure along their slopes.
With the appropriate materials, a skillion roof is set to be durable and weather resistant. Although they require considered construction techniques, they require fewer materials, are long-lasting and are often easier to build.
Cost
The skillion roof is known to be a cost-effective roofing option. Requiring few materials and a quick building process, they are economically friendly to construct. If you are on a limited budget, the skillion roof usually requires less maintenance and is durable long term. The option of efficient solar panels can further reduce the overall performance cost of your home daily.
Why might the skillion roof not be right for you?
Lack of extra space
Unlike your traditional peaked roof structure, the skillion roof means your home will not include the extra storage offered by an attic space. Whilst this ensures high ceilings, the skillion structure will not provide such extra space for your home.
Wind Damage
As with traditional roofs, skillion roofs are at risk of damage by high winds or hurricanes. G.J. Gardner Homes understands the risk of poor installation and completes our roofing process with our team of industry professionals. Considered and expert construction methods can help maintain your home against the elements so that you can achieve the home of your dreams.
Get in touch!
With over 36,000 quality, customised homes built over the past 35 years, we can find the perfect roof design for your home and lifestyle. Get in touch with a G.J. Gardner Homes consultant today.