Designing & Inspiration
How to Design a Coastal Home
Whether you're after a year-round holiday feeling or a home design that compliments the climate; coastal style homes are a great option for new builds in Australia.
Beach house designs are the perfect match for our laidback way of life, and you don't need to live a stone's throw from the beach to enjoy this style of living. Coastal homes can also be adapted to suit your personal style, whether you prefer modern, classic, country or Hamptons.
The G.J. Gardner team has an impressive portfolio of beach house floor plans and display homes. If you're considering a coastal layout for your new build, take a look at the options below and learn more about what makes each design so livable.
What makes a coastal home?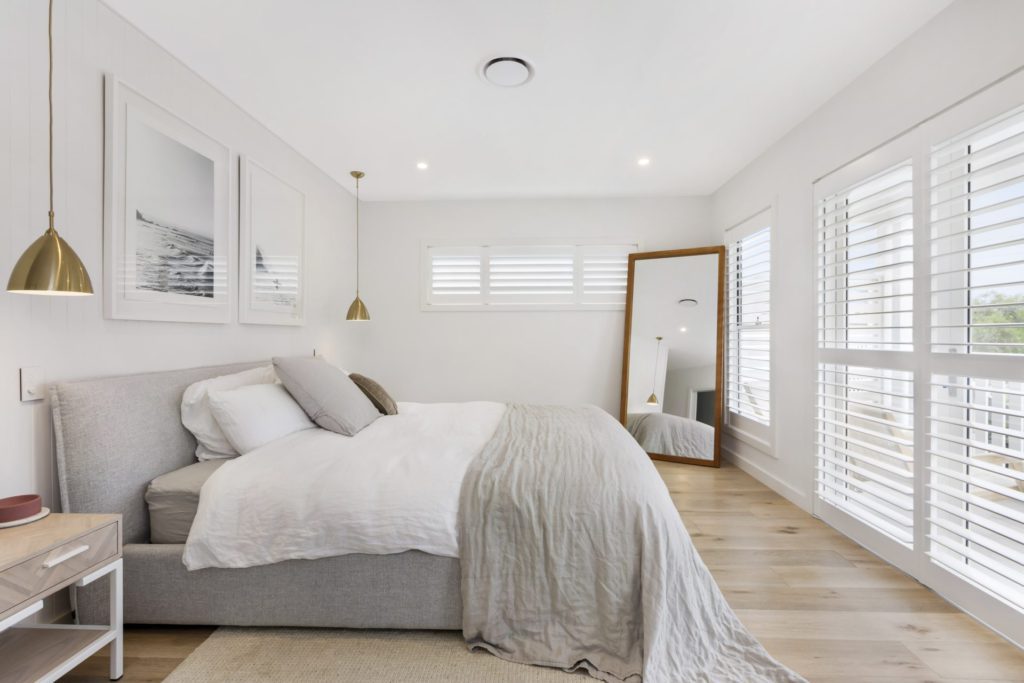 Before we launch into our designs, let's take a look at the specific features that make up coastal homes. Open plan living, neutral and airy colours, natural materials and simplistic design are key to creating a truly coastal feel.
Streamlined design
Simple lines and minimalist architectural features are commonly used in contemporary coastal home builds. Streamlined designs include waterfall benchtops, concealed cabinets, consistent material across the flooring and a seamless transition from indoor to outdoor areas. Less is definitely more in simple beach house designs.
Natural materials, textures and tones
Coastal design elements should seek inspiration from seaside locations. This means incorporating natural tones and textures, and building with natural materials such as timber and stone. Interior design, decor and furnishings should also embrace neutral elements to create a cohesive and calming aesthetic.
Open plan living
One of the main characteristics of coastal home designs is an open floor plan. Fewer walls mean less light-blocking, allowing sunshine to fill the room from every angle. Open plan designs are also great for natural airflow, utilising a fresh breeze as a natural way of cooling the home, making it less reliant on cooling systems in the summer. Bigger windows and glass elements also complement open plan living, adding to the light and airy feeling.
Our coastal home designs
Our expert team has designed a range of coastal homes, each with unique and impressive features that create a comfortable and laid back coastal living style.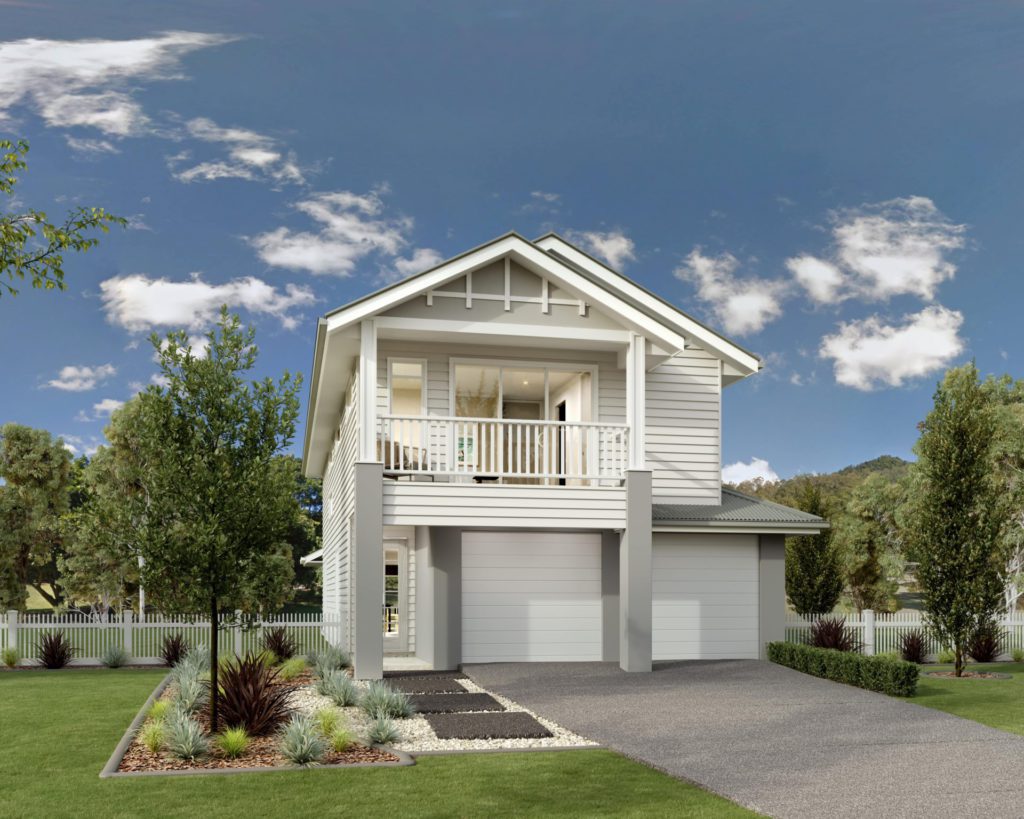 Pine Rivers is an open plan design, with large double sliding doors merging interior and exterior entertaining areas. The resort-style master bedroom creates that year-round holiday feeling and the family areas are the perfect space to relax and unwind, any day of the week.
Complete with a wood panelling exterior, an upstairs balcony and an Alfresco area; Pine Rivers is the perfect home for families looking to create a seaside oasis.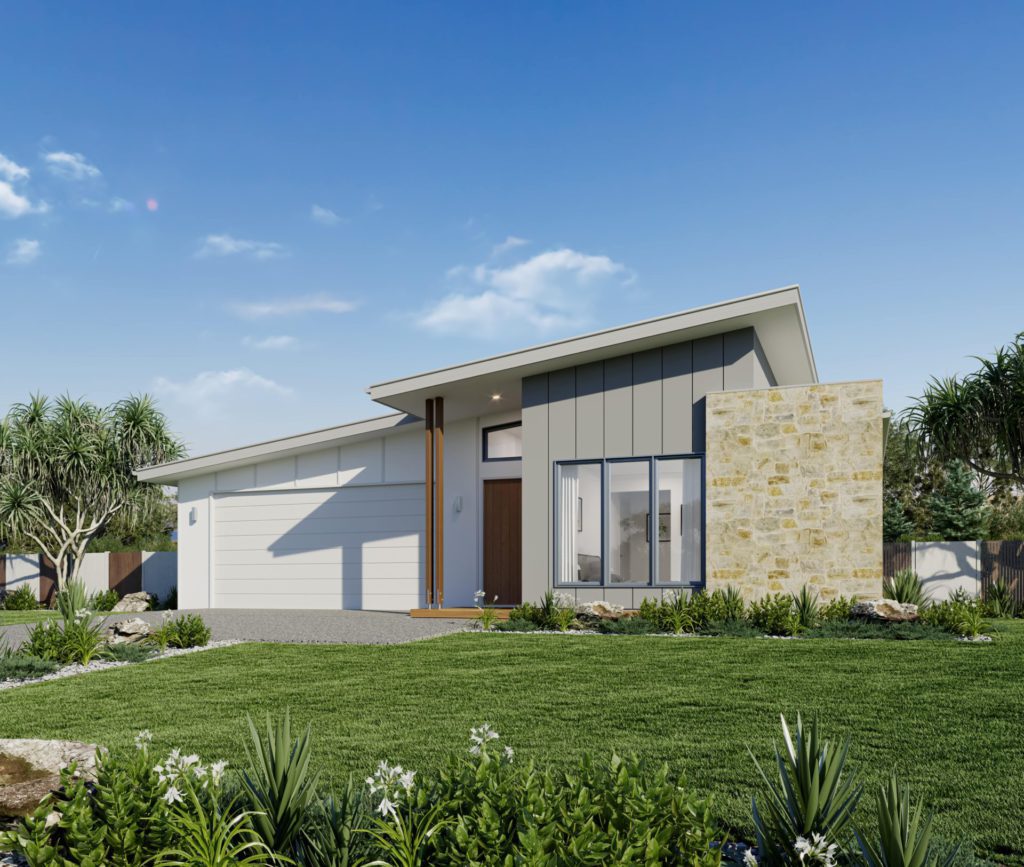 Banksia is a simple and elegant design, ideal for growing families looking to combine a coastal feel with contemporary style. Neutral tones are combined with light coloured wooden accents throughout the home. A centrally located courtyard creates an airy interior, allowing natural light and breeze to flow through the living area.
With ample space to relax and a large, covered Alfresco area; Banksia is a beautiful home for coastal living.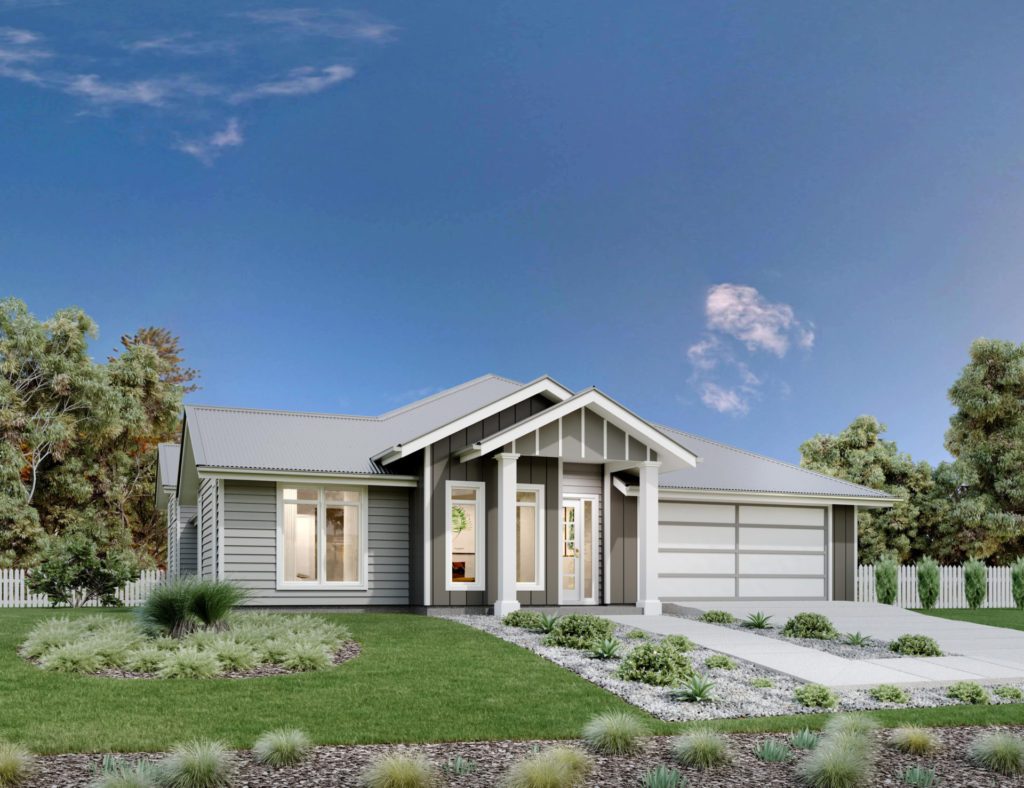 Long Bay is a classic Hamptons style design with an open plan living space and an outdoor, covered Alfresco area. Large vertical windows and floor to ceiling glass sliding doors create an abundance of light throughout the entirety of the home. Cool, calming colours and textures are used to achieve a Hamptons look that's the perfect balance of elegance and effortless style.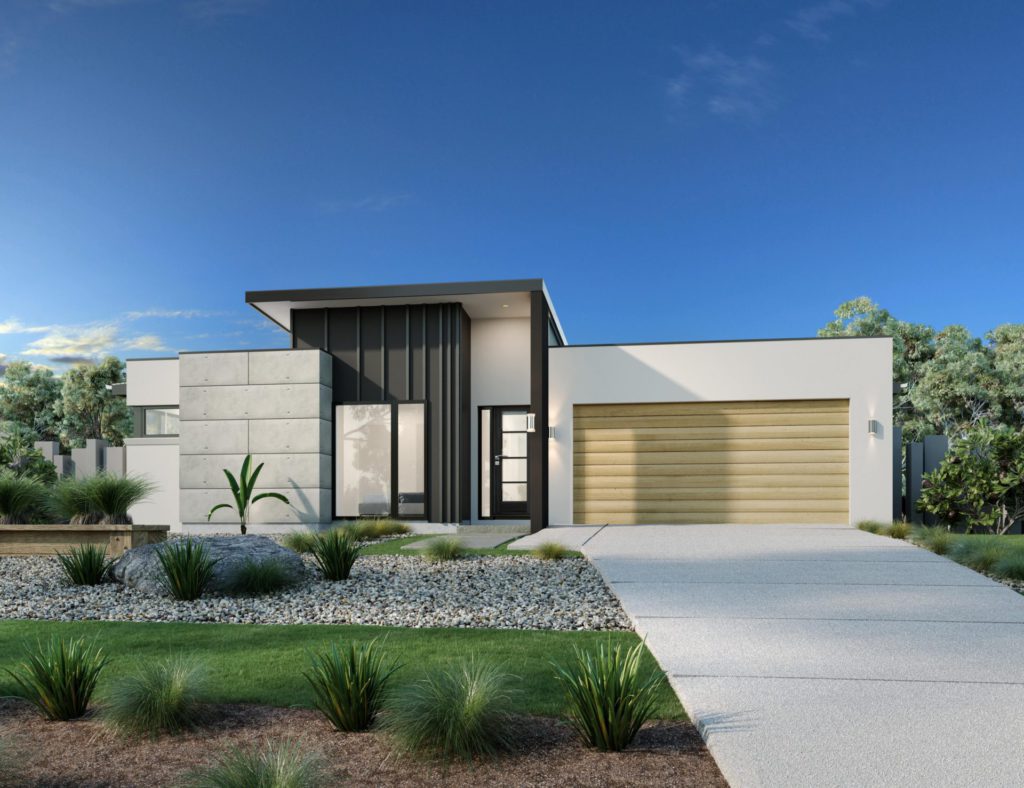 Beachlands brings warmth and joy to family living through a flowing and spacious open plan layout. It features dedicated areas for entertaining, rest and rejuvenation, and precious family time. Natural colours and earthy textures are featured throughout to create a modern coastal aesthetic, while the layout ensures widespread natural light and airflow. If you're looking to build a beach house, this exclusive design will create the coastal atmosphere you're seeking.
Coastal Homes At G.J. Gardner Homes
Feeling inspired by one of our display homes? View each of our completed coastal homes to learn more about the design details and features.
Can you feel the breeze in your hair and the sand between your toes? Build a beach house that transports you to a place of serenity. Enjoy all the aspects of a laid back Australian lifestyle in your dream home.
If you're considering a coastal home for your new build, our G.J. Gardner design consultants will happily talk you through our extensive range of beach house floor plans. Our expert knowledge and exclusive home designs will help you build a space that reflects your own personal style.
Looking to update your current home to a coastal design? Take a look at our inspiration section for styling ideas and easy ways to give your space a refresh.
If you're ready to take your home design ideas coastal, talk to your local G.J. Gardner office to get started.
FAQs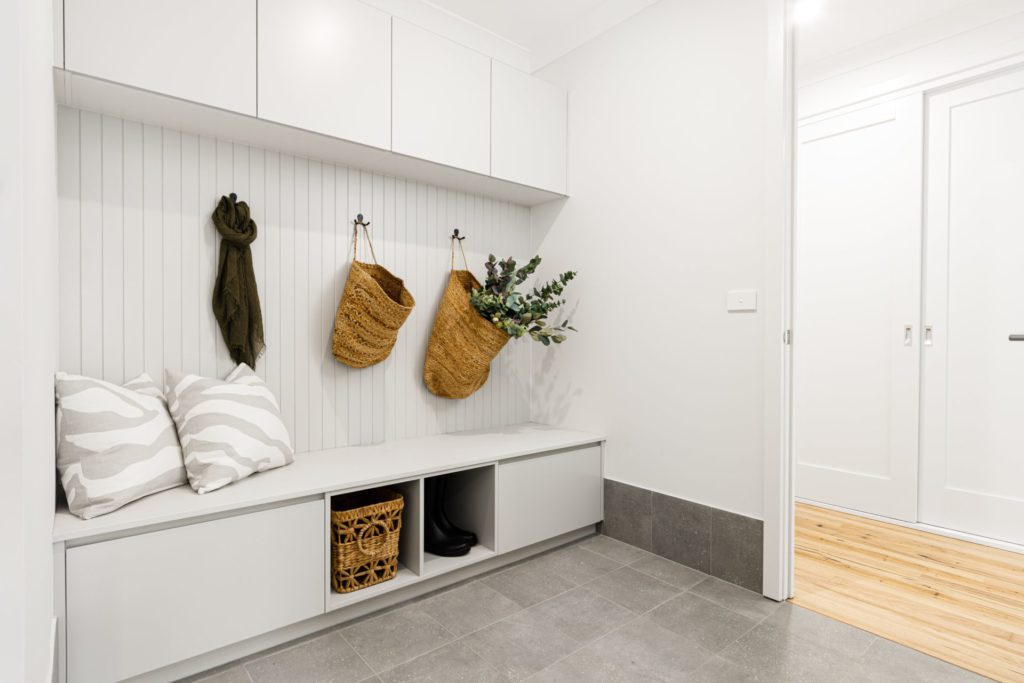 What is a coastal style house?
A coastal style house is one that helps you to achieve a laid back and relaxing lifestyle. The floor plan of a coastal style home is carefully considered to ensure an abundance of natural light and cool coastal breezes, and natural building materials such as timber or stone are often used.
How are coastal homes built?
Coastal homes are built with close consideration to location, orientation, layout and the overall flow of the house. Depending on how close your home is to the coast; builders may choose materials that are more durable in coastal conditions, and likely to better withstand the elements over time.
What are the elements of coastal design?
Coastal or beach house designs are characterised by a number of features, including floorplan, materials and colours, natural lighting and plenty of airflow. Furnishing and interior decorating also play a big role in creating an overall coastal atmosphere. Neutral colours, natural textures and minimalist styling are all key in achieving your desired look.