Designing & Inspiration
How to Choose the Right Colours for Your Interior
Why is choosing an interior colour scheme so important?
When you walk into a house, and you feel a sense of "home", it's because there is harmony & balance. The space just "feels right", and everything works together.
The repetition of colours, materials & textures helps create a sense of cohesion in a home and paint colour plays a massive role in this.
The right paint will enhance a style or create a mood. It will create flow, allowing the transition of each room to feel seamless and breathe life into a space.
Why is colour selection difficult for homeowners?
The idea of being asked to select a paint colour for a feature wall, a whole room or even worse, your entire home can be a daunting experience. It's one of the main items, along with exterior colours, that causes the most anxiety for home builders and renovators.
It is crucial to get interior paint colours right; however, it's hard to imagine how your selections will look just by looking at a paint brochure. And with so many options to choose from, it's difficult to know where to start.
Tone, tint, shade, gloss, where do you begin? We've put together our guide on choosing your interior colour scheme to help you on your journey.
How to choose an interior paint colour scheme?
Find Your Style
The most important thing about creating an aesthetically pleasing home is to pick a theme or style for your home. Being cohesive with your façade and entire interior style, including kitchens, bathrooms, flooring, right down to the little details of doors, cornices, and skirtings, all help with the overall look of your home.
With so many styles of houses available, from Hamptons, to coastal and minimalist, it can be hard to narrow down what style you'd like your home to be and what paints are used to create that style.
You can find inspiration by walking through display homes, on apps such as Pinterest, Houzz & Instagram and in magazines.
Even if you don't know how to define your style, your G.J. Colour Consultant can help walk you through this process and piece together the look that you are going for.
Find Inspiration
A mood board can help get your ideas organised and on the right path from the start. Pulling together inspiring images and colours can help form a visual for your home and will pull all of your ideas together. It will show your style, provide clarity and give you an overall feel for your space.
Some apps to get you started include:
Canva
Pinterest
Olioboard
Corkulous
Moodboard (Gomoodboard)
Springpad
Think of the House as a Whole
Every room doesn't need to look the same, but you want to ensure that there is a common theme and style throughout your home so that your rooms feel seamless.
Limit the number of different paint colours to three or four (you can use varying shades of these) to ensure you help create an effortless flow. You don't need to be boring; you can still experiment with textures and tones.
Keep it Personal
Designers, influencers, and colour consultants can produce beautiful colour palettes, but it won't feel like home unless this palette represents your style.
Keep true to your own style, and don't be overly influenced by today's trends – as they will likely change in a couple of years.
Our Expert Tips For Choosing Paint Colours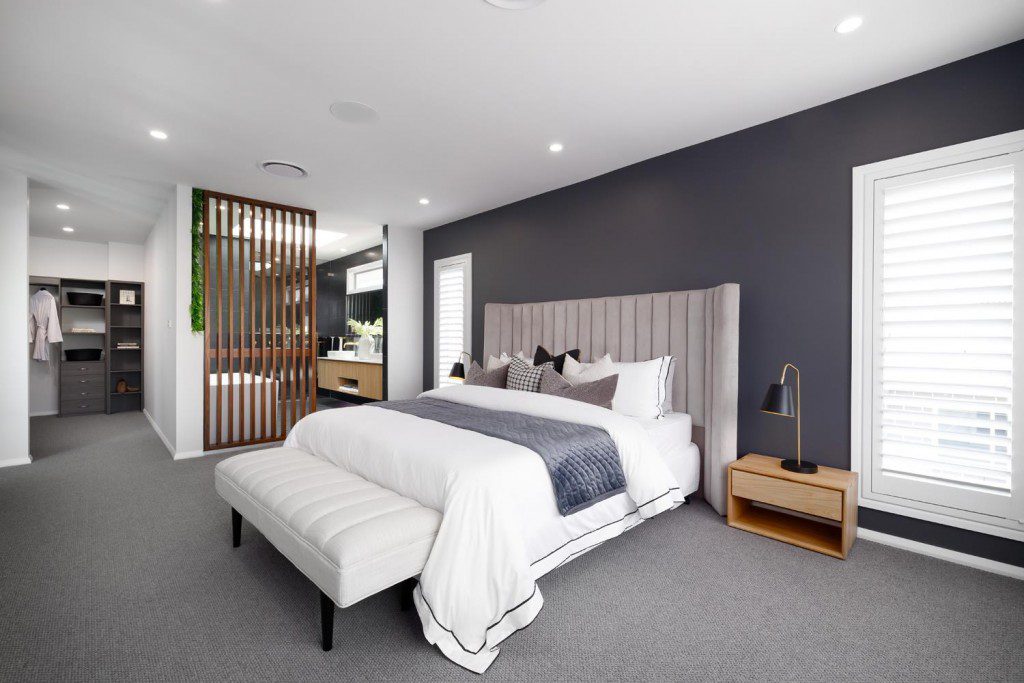 Keep it simple
Stick to neutral colours on your walls and introduce your personality to the room with colour & style in your accessories, throws, cushions, rugs & artwork. That way, you can easily change your look when trends or your taste change.
Choosing a small number of colours and working with cohesive tones are the best way to form a working colour scheme.
Find inspiration
Do your homework and find your style. Pinterest is a really good place to start as you can create a board for each room and start pinning homes or rooms that you like the look of.
You'll soon see what colour trends you are leaning towards. The more inspiration you can bring to your colour appointment with your G.J. Gardner Homes Colour Consultant, the more we can help you find the perfect colours for your home.
Obtain colour samples
It's hard to get a good idea of what a paint colour will really look like from a small colour swatch. Use sample pots of your colour choices on a white A4 sheet of paper to test your chosen colours. Remember to use three coats, reapplying only after each has fully dried.
Test Paint Samples
Test your paint samples in different light areas and against furniture, flooring and fabrics you are thinking of using in your room.
To see an undertone of a paint, compare swatches next to each other. You will soon see the undertone of a colour you are looking at.
If you need a helping hand to further see what your home will look like with certain paints, Dulux has created a Colour App for you to virtually paint your room. It is the ideal tool to help see how colour can create impact, softness or transform a space in your home before you even lift a brush.
Have Fun
This will be one of the best experiences you will have in your new home building journey. Always remember to find joy in the process. You will have experts to guide you along the way to take the stress out of the selection process.
What is the colour selection process at G.J. Gardners Homes?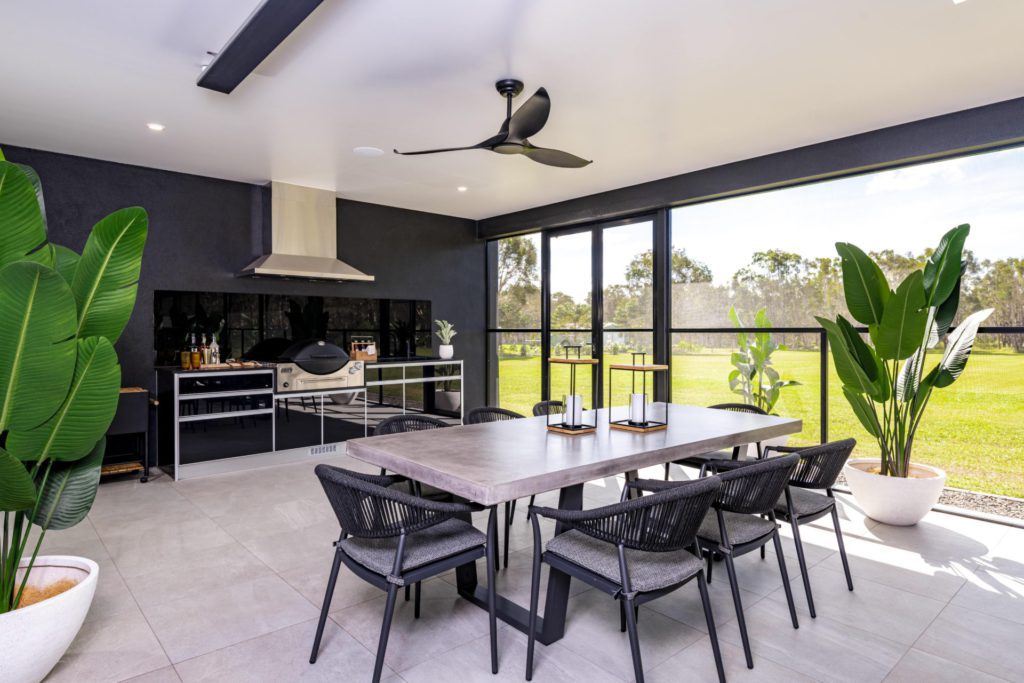 One of the most exciting times leading up to building your new home is the colour selection process. It's the final stage before your new home construction begins and is a time where you will feel like your new home journey is becoming very real.
Once plans have been finalised for submission to the council, the internal colour selection process can begin. You can rest with the knowledge that a team of experts in assisting you through every part of this process, so you are not alone. You will have expert guidance from our Colour Consultants. Our team draws from the latest trends and matches them with your personal preferences to ensure we create a home where you love to live.
Along with all internal paint selections, you will be guided by the G.J. team to select kitchen cabinets, bathrooms tiles, flooring, stairs, electrical layouts – pretty much anything that relates to the look and feel of your home's interior.
Generally, this is a two-day process, and we will put together a flat lay of your chosen colours to see how all your selections work together.
Any items you choose will be priced for your review. You will be asked to sign off on your colour selections, and your new home build can commence!