Designing & Inspiration
Home Office Setups
In today's work culture, a home office isn't a luxury – it's a necessity. Home office setups aren't just for school homework or the occasional late hours anymore with over 20 per cent of Australians working from home at least one day of the week. The home office is now a home hot spot.
Whilst any designated room for work and study definitely outdoes repurposing the dining table or living area, it still benefits from considered design. The right home office setups come down to understanding what makes you most productive and focused so this space is as valuable as possible.
As leaders in modern living, G.J. Gardner Homes' designers have mastered the home setups in our recent designs to guarantee our plans align with how real Australians are living. Learn more about our home-office design approach now, and what you need to know about setting up your home office.
Let's get to work.
Best Home Office Setups
Finding the right home office setup is essential for creating a comfortable and productive work environment. Before finalising your design, we recommend assessing your needs to help our design team understand your working condition and lifestyle.
Here are a few thought starters: 
Work frequency of use: whether you're intending to use this space most workdays can help narrow down the design and location. If you work from home sporadically, your home office might be best shared with the guest room so it can be a flex-space. 
Your at-home co-workers: in the family or multi-generational homes, you'll likely be sharing this space with a partner, parent or child who also works from home or could one day. Designing a shared workspace requires a unique approach to comfortably use space and determine its features. 
Your work style: each person has a unique approach to work and many environmental factors will play a major role in keeping you on task, feeling productive and destressed. From light and location to noise, a good understanding of these aspects of your workday will ensure your home office gets used and remains an essential part of your home.  
How to setup your home office 
G.J. Gardner Homes' wide collection of home designs offers you plenty of customisable floor plans and flex-space that would be perfect for your home office set-up. Once you've determined the first initial factors, you can begin deciding your home office's location, look and layout.
Here's our three tips to set up a comfortable and productive home office.
Locate your ideal room. With everyone working in different ways, the location of your office in your home will depend on personal preference. Ideally, this dedicated space should help create a sense of separation between work and home life. However, many parents will opt to keep their office well-connected with the rest of the home to make daily childcare easier.
Light the space. It's been widely proven that exposure to natural light is a mood booster, and during the workday, it can help increase productivity and mental well-being. Since you're likely to spend hours daily in this space, incorporate adequate windows and natural light and air access to make it an enjoyable and peaceful space to spend your 9 to 5.
Decide the layout to your liking. Our team of design experts can help arrange your home office to complement your work needs. From privacy to plenty of desk space, there's ample opportunity with in-built office units and desks.
Home Office Inspiration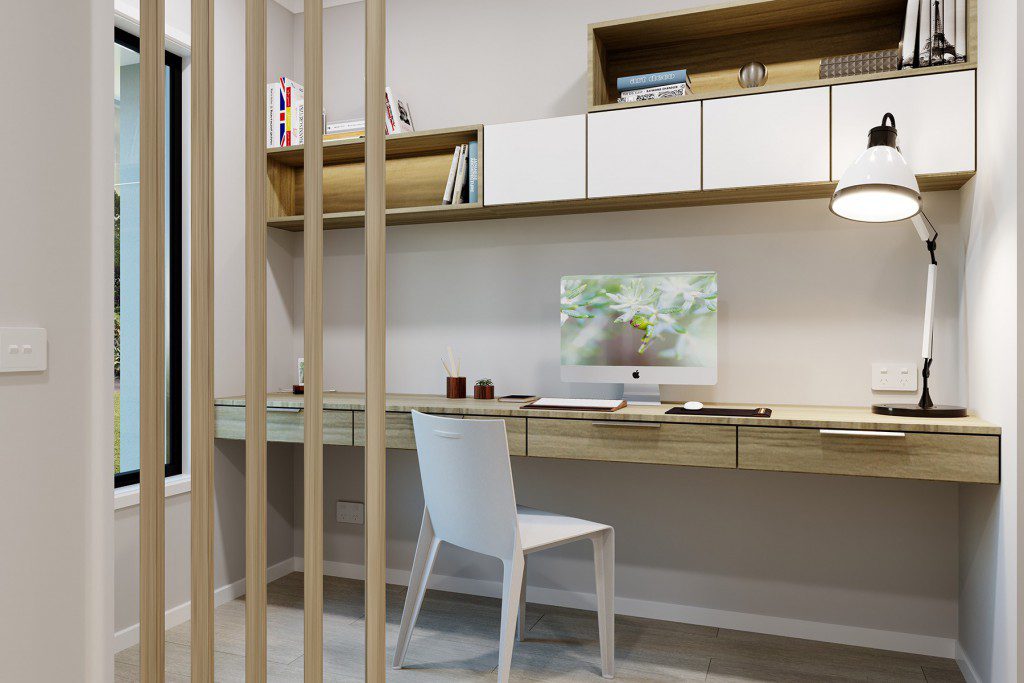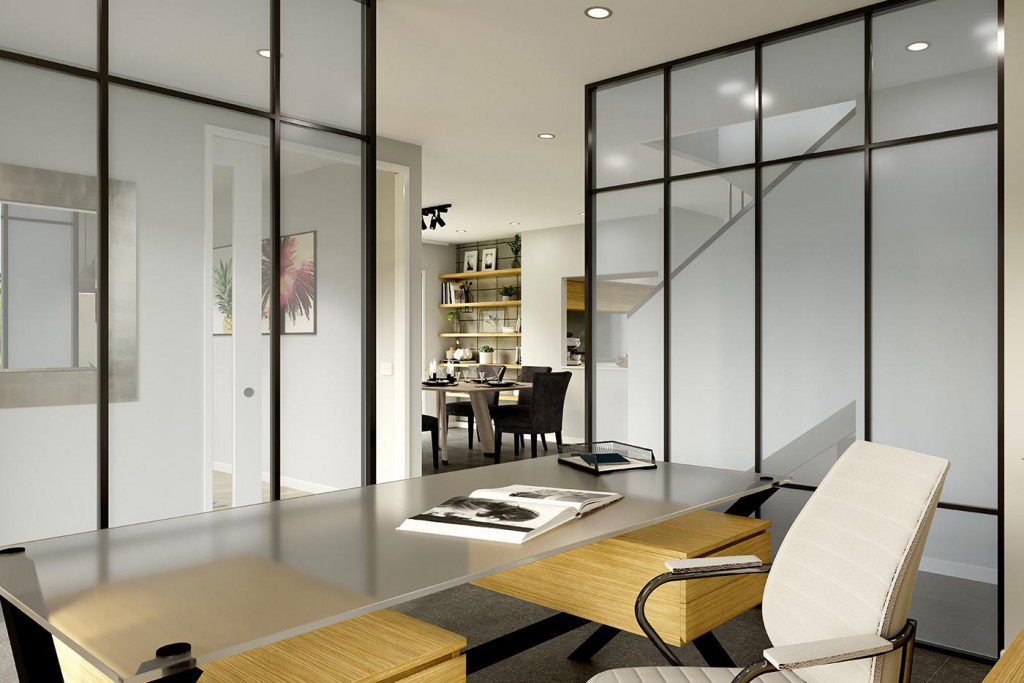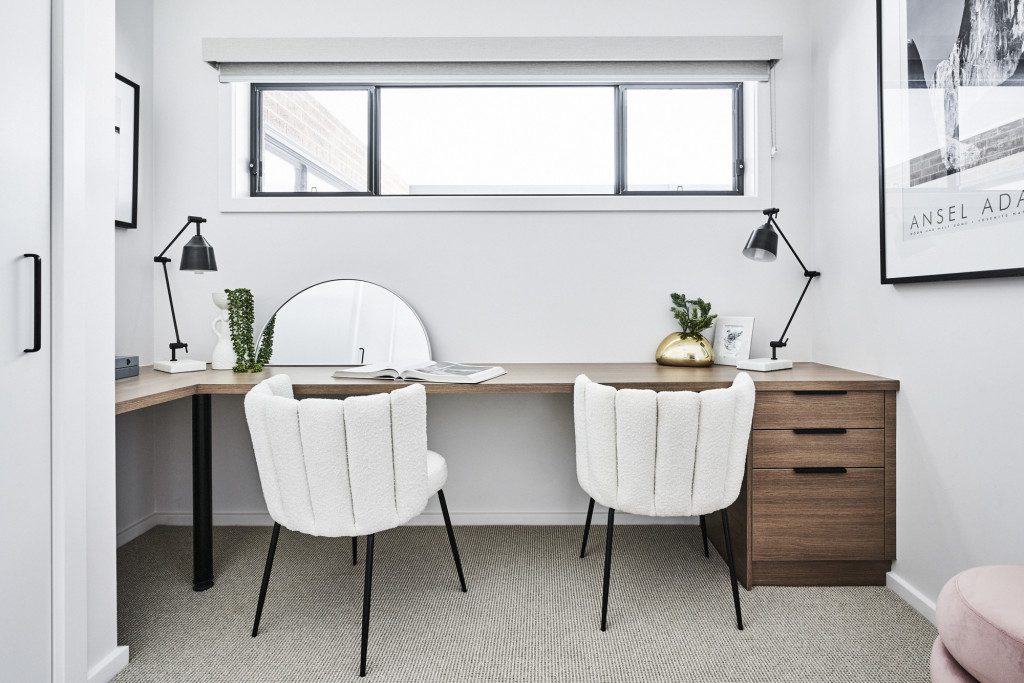 Get in touch
Learn more today about G.J. Gardner Homes' leading designs for modern Australian living. Whether it's open concept living or home offices, our team is here to help you achieve your design goals and craft a home that's ready for your family's future. Contact your local office today.