Designing & Inspiration
Five Tapware Trends for 2022
Tapware and fixtures are a pivotal part of any new bathroom or design and can be the focal point of the room. Choosing the right tapware can elevate or even change the overall aesthetic of your home, so it's essential to do your research and make considered choices when selecting tapware.
With so many styles, colours and textures available on the market, it can be hard to know where to start, which is why we have outlined five of our favourite tapware trends to give you the best starting point possible.
Brass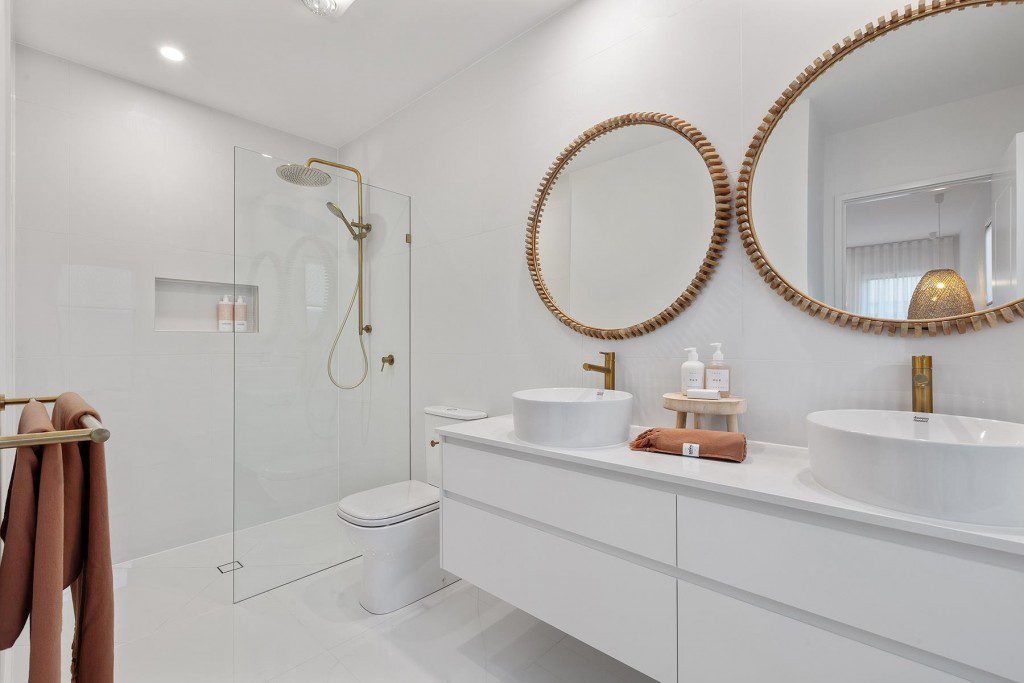 Brass is one of the all-time favourite tapware materials and has never really gone out of style due to its versatile look and feel.
For those looking for a vintage organic feel, a rustic style or a beachy aesthetic, then brass is the style for you. Often we see brass tapware paired with natural finishes like wood, marble and stone in both bathrooms and kitchens alike. Brass tapware can help warm cool-toned bathrooms and can be especially striking in both white and dark bathrooms.
There are a few different finishes that are popular including polished, and satin brass.
Polished brass fixtures, while more expensive than other finishes, are easy to clean, easy to find, are durable and can easily be matched with other fixtures and accessories in your home to form a cohesive look.
Satin brass has a smooth matte finish that is subtle yet bold. Satin brass fixtures work great in modern and contemporary rooms and add a little bit of class to any room. The matt finish prevents fingerprints and water spots from showing, great for any high traffic kitchens or bathrooms. However, it can be challenging to match satin brass with other fixtures in the home.
Brushed Metals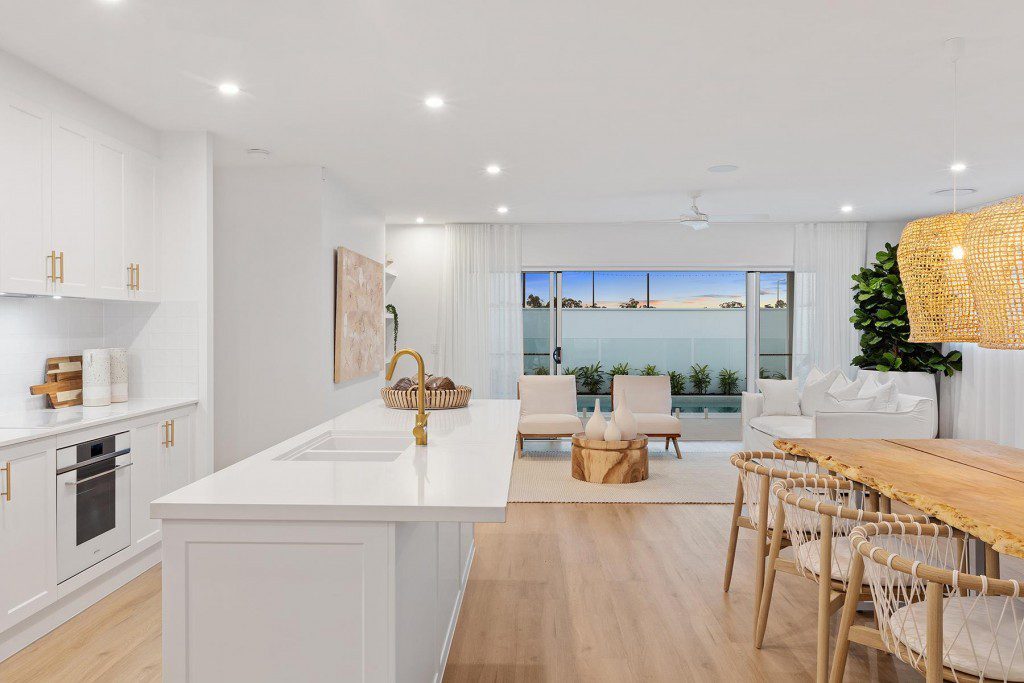 Brushed metal tapware is one of the staple tapware trends for 2022. Brushed metal has a more handcrafted appearance, and the texture of the tapware allows more interplay of light and shadows.
With a timeless look and feel, brushed tapware is a little bit glamorous while still having a contemporary feel depending on the style of your rooms. Popular brushed metal colours include brass, gold, nickel, copper, gum metal and more. The right colour brushed metal tapware really depends on your desired aesthetic. Brush gold tapware work great in a monochromatic bathroom, while nickel and brass work in almost every type of kitchen and bathroom design.
All brushed metal finishes hide fingerprints, water spots and smudges better than any other finish due to its textured nature, making it great for high traffic rooms.
Pastels
One of the newest and perhaps the most exciting tapware trends emerging in 2022 is pastel tapware. Pastels are changing the game when it comes to bathroom designs and twists away from the traditional metal and black tapware colour schemes.
Pastel tapware is versatile and comes in a wide range of colours and finishes, which allows you to introduce soft pops of colours in your kitchen or bathroom. Dreamy blues, pinks and greens perfectly complement classic grey, white and black tones in your rooms and add some more character to any room.
Pastels are also the perfect tones to mix and match with other accessories in your bathrooms and kitchens and work well with chromes, brushed nickels, mattes and more.
Matte Black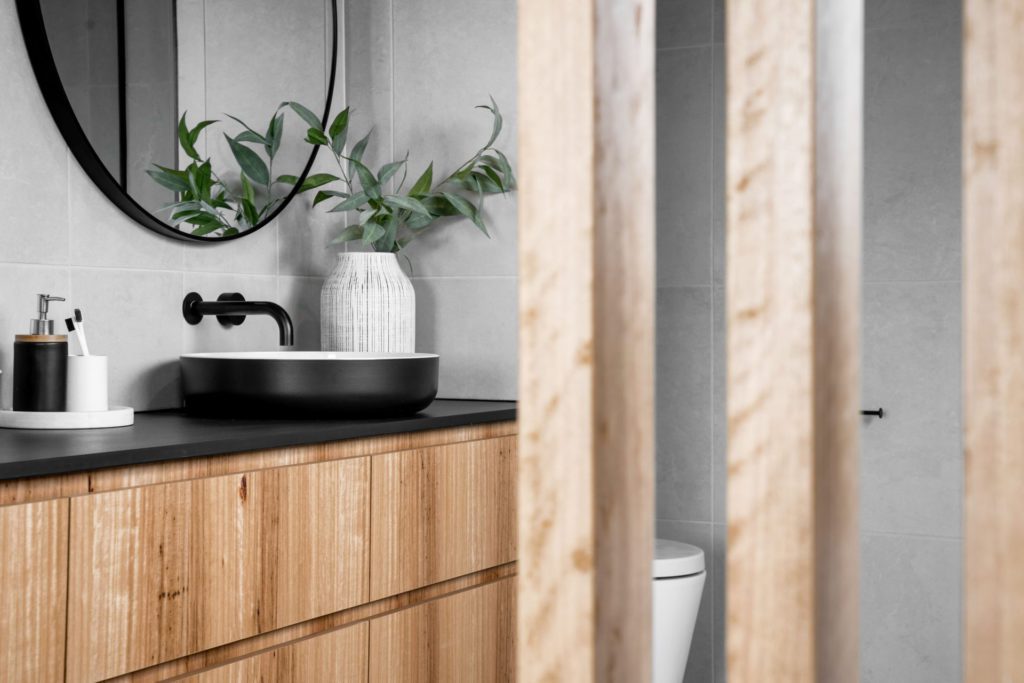 Black tapware is here to stay for good. Black fittings, especially matte black taps and fixtures, offer style as well as substance. This style of tapware is one of the most versatile choices on the market as it works well with a vast array of styles, colour schemes and textures, enabling it to be a great foundation for a beautiful bathroom or kitchen.
Matte black tapware can be used to achieve an industrial, modern and contemporary theme for your kitchen and bathroom design. In neutral colour schemes, black tapware becomes a key focal point of the room but still works well with natural materials like stone, marble and timber. Black tapware also pairs well with bolder bathroom designs, especially with teals, millennial pinks and pastel colours.
If you already have a hero point in the room, matte black fittings are more likely to complement rather than overpower it, making it the perfect supporting colour.
Matte black is a wonderfully low-maintenance option as it does better than most colours at hiding watermarks, dust and stains.
Textured Tapware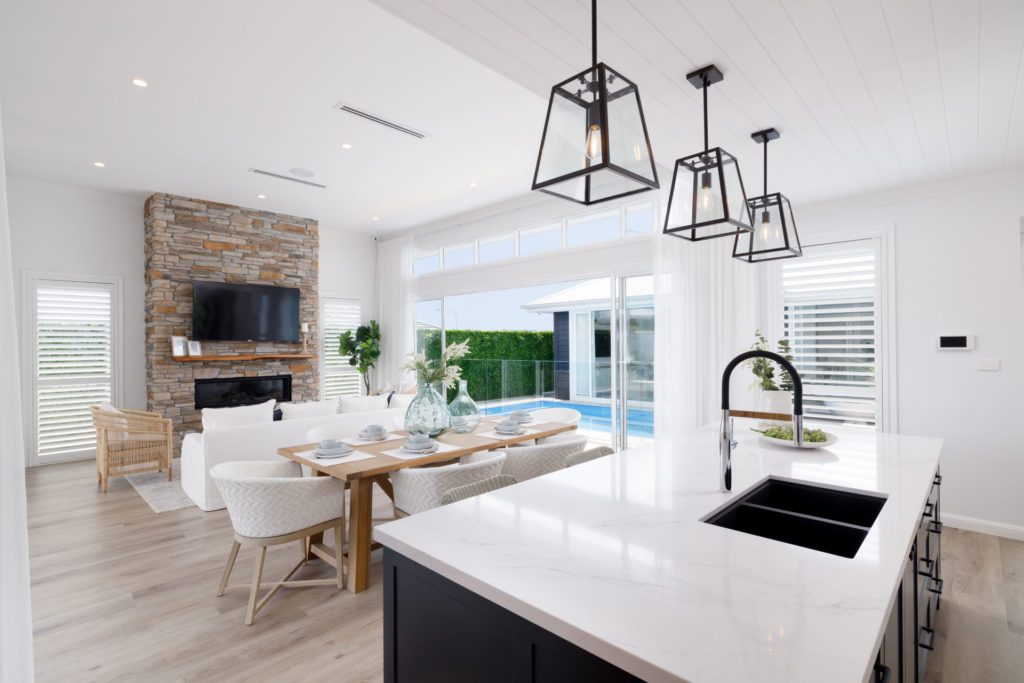 Much like beachy, earthy colours are becoming popular for interior paint colours; textured tapware is the newest trend hitting Australian shores. With a handcrafted look, textured tapware works well in both rustic and modern bathroom and kitchen designs.
Serrated groves and knurled surfaces are becoming more and more popular, especially in chrome or gunmetal colours. Texture and patterns can add a playful and homely nature to any room and can create a point of difference in any neutral colour scheme.
Still not sure what style of tapware to choose? Get in touch with your G.J. Gardner colour consultant to help select the right type for you.