Designing & Inspiration
Designing the Perfect Outdoor Living Space
As Australians, we love the outdoors. We love the sun, the fresh air, and the lush, feel-good greenery.
That's why it's so important to take the time to design a considered, functional outdoor living space.
Whether your perfect outdoor living space is a deck overlooking your garden, or an alfresco for entertaining your guests, these are some essential things to consider when designing this area.
Create a shaded area
Creating an area of shade is an absolute must in your backyard. Living in Australia, we are both blessed and cursed with our bright, warm sun.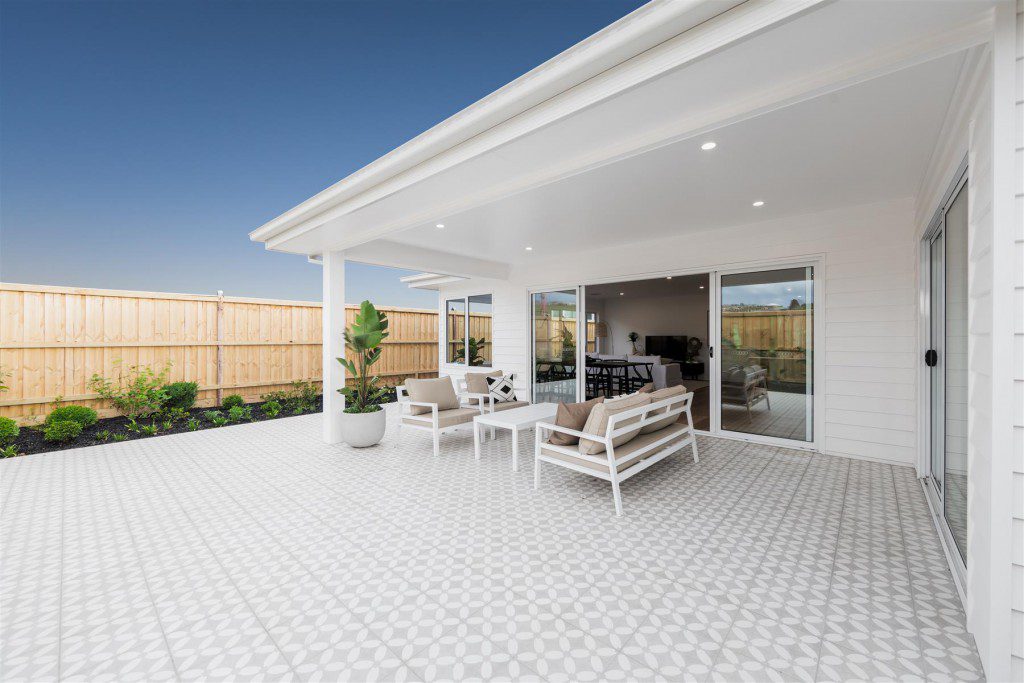 Create a shaded area, Broadbeach Display Home, Drouin, VIC
To design a comfortable and functional outdoor living area, there needs to be a generous amount of shaded area to protect yourself from harsh sunlight, annoying glare and create a cool area to sit and relax in.
Shelter is essential
You can't talk about shaded areas without talking about shelter. A comfortable shaded area is achieved through quality and well-designed shelter.
The key to a functional outdoor alfresco area is in providing adequate cover from the weather.
And the same goes for decked backyards. Roofing solutions offer a sense of permanence, weather protection and pulls together your outdoor aesthetic.
Think of the weather your home will endure. Throughout most of Queensland, you are likely to experience mild and dry winters, but have tropical summers with plenty of rain. If you're by the ocean, you'll have to consider the sea salt and spray. Your roofing solutions should be weather-proof and location-appropriate to ensure you and your home are properly protected.
Bring the indoors, outdoors
It's common to consider "bringing the outside in" when designing our homes, but we rarely ever hear "bring the inside out" – but we should!
Creating a seamless connection between your inside and outside areas gives the illusion of a larger space and enables a more functional, open plan experience. Your alfresco area should be both open to the backyard and connected to the inside.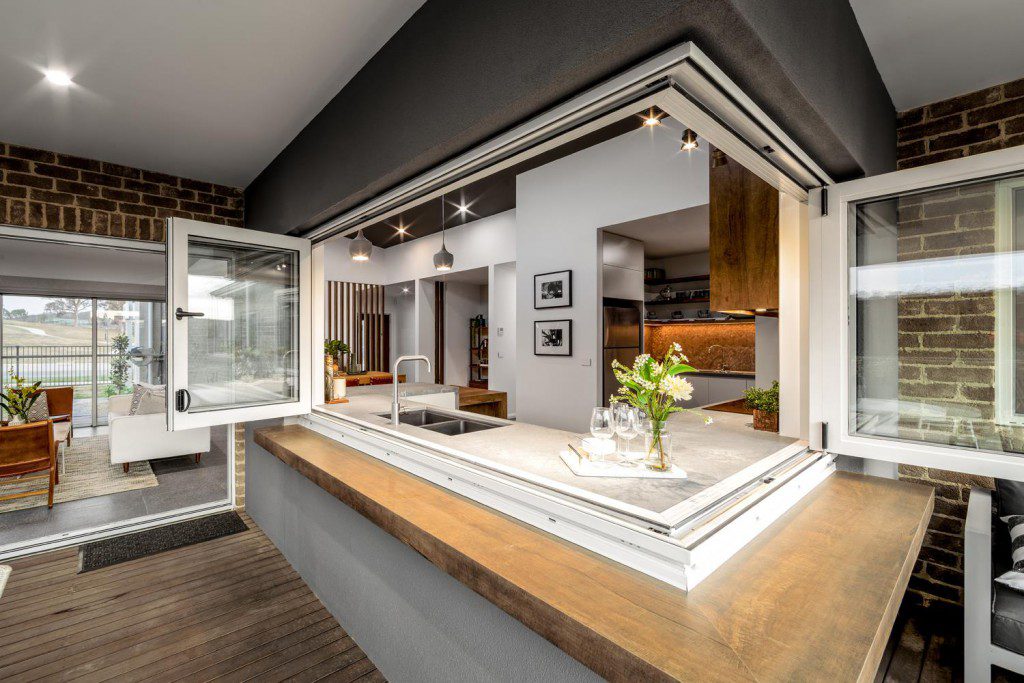 A seamless connection between indoor and outdoor spaces, Parkview Display Home, Taylor, ACT
A well-stocked barbecue area, dining setting and outdoor kitchen with a sink can also make your life easier—think about what you'll need to entertain guests or enjoy a Sunday summer lunch with your family.
Make a checklist for its practicality
If you want to make sure your outdoor living space is perfect, simply design a checklist.
Think about these questions before you put pen to paper:
What will the area be used for most? Is it for me-time, family-time or entertaining?
Where in your backyard will the sun be the harshest?
What part of the day will you use it the most – morning, afternoon or evening?
How often will you use it be used in winter?
How will the weather conditions affect maintenance?
This checklist will help you plan for longevity in your materials and furnishings, as well as plan your shelter and shade locations. But more importantly, thinking these questions through will give you a proper visualisation of the purpose of your outdoor living area.