Designing & Inspiration
Choosing a Colour Palette for your Home
Choosing a colour palette for your home is a big decision. After all, it's more than just deciding on a paint colour and buying some throw cushions. To do it right, you must consider all of the surfaces, finishes and inclusions across your whole home.
It's understandable for this to seem like a daunting task, but by learning a few simple rules, tuning in to your personal preferences and following your gut, you'll feel like a colour palette expert.
Before you start
Your floor is going to dictate a lot of your colour choices, including the colour of your walls and your furniture. Use the floor as the foundation for your colour palette in every room, and you'll be off to a great start.
Make note of your lighting
Lighting will always affect your home interior planning – especially when it comes to colour. Depending on the availability of natural light, the season and the types of light bulbs you use, the hues and tones of your room will alter.
For example, the natural light in south-facing rooms bring out the best in cool and warm colours – dark colours will look brighter and lighter colours will glow! You may want to consider how you want your room's colours to interact with the lighting, and how you can best utilise the light to amplify colour.
If you're building a new home, your builder will be able to help you understand how your home is positioned on the block, and therefore how the light will affect your key living zones.
Consider the mood
Your colour palette is as much about creating a mood for your home as it is an expression on your personality. Remember that the selection of colours can determine the ambience of your space.
Warm colours are known to inspire vibrance and confidence and a great for promoting intimacy, while cooler tones can relax and bring a sense of calmness to your area.
Your personality and taste are crucial here. Trends come and go, and you want the mood of your space to really reflect who you are.
Remember colour theory
Basic knowledge of colour theory is a must when developing a colour palette. Finding the right foundation for your colour palette can help create clarity for your vision. The three basic colour schemes are:
Monochromatic colours. These are various shade of the same colour. Choose a monochromatic palette for a more minimal aesthetic, adding depth with prints and patterns in your furniture and fabrics.
Analogous colours. Often soothing, these colours are next to each other on the colour wheel and work to bring a cohesive and harmonious look to the home. Imagine blues paired with teals and greens.
Complementary colours. By using two opposing colours on the wheel, like blue and orange, you can create an atmosphere of high-energy. Black and white, while not on the colour wheel, are also technically complements. This is perfect if you're wanting a bold and dramatic look.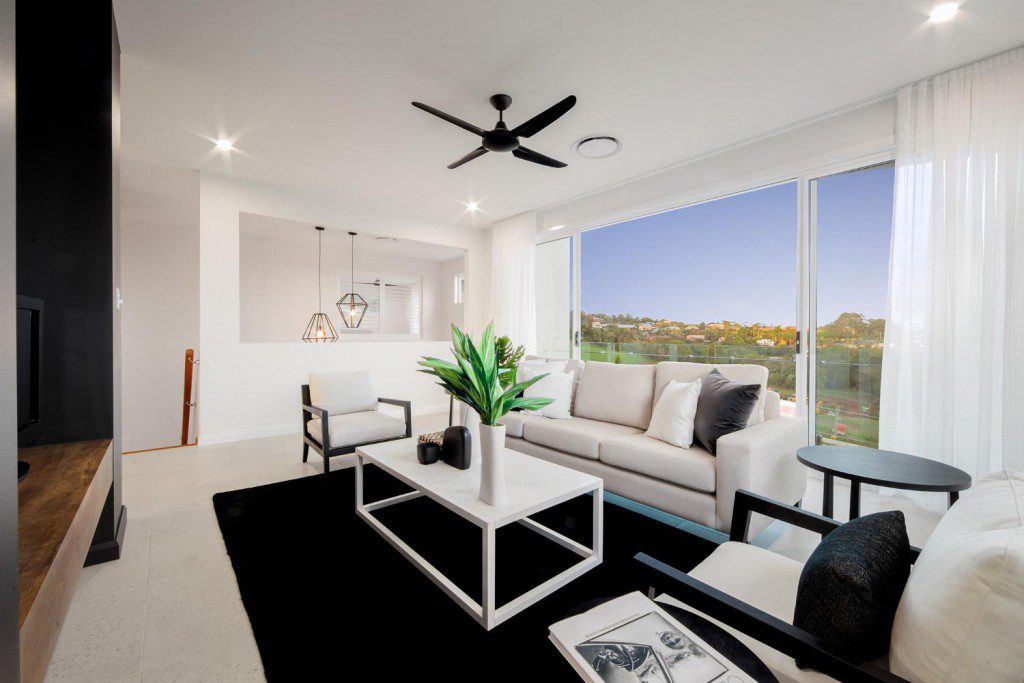 Be inspired by local landscapes
We are blessed in Australia to have such a stunning landscape – it would be a shame not to make use of it.
You could pay homage to the great Australian bush by adding pops of native greenery or be inspired by a nearing beach and include coastal tones. By featuring some natural elements, you can achieve a cohesive look with your outside environment. Plus, bringing the outside in is said to boost your overall wellbeing and happiness.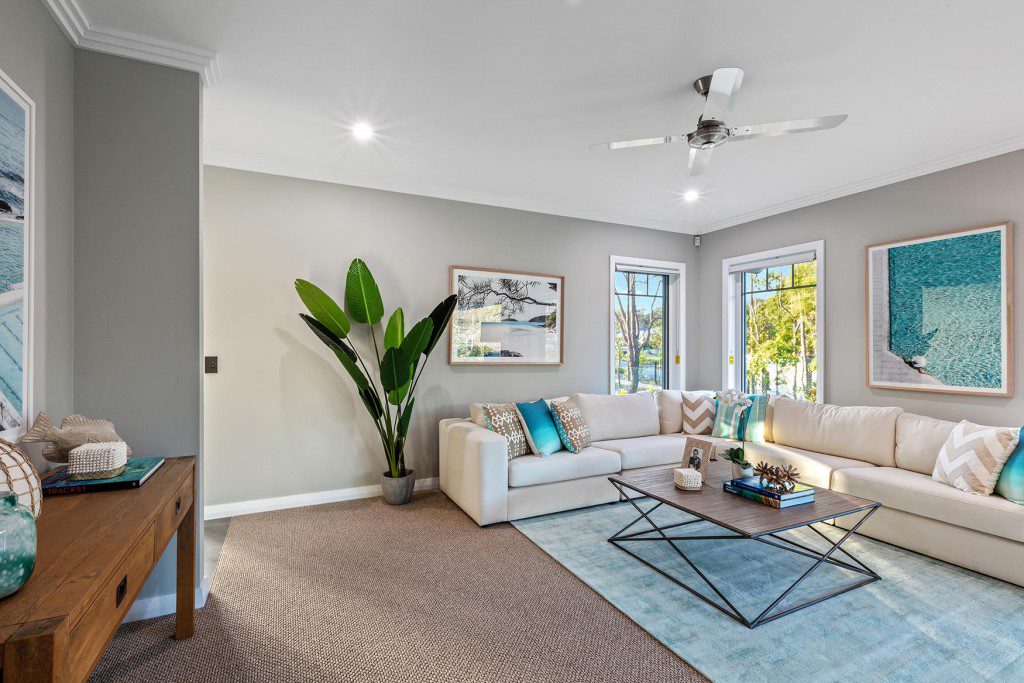 Colour trend: warm neutrals
Neutral tones are a tried-and-tested classic that aren't likely to go out of fashion. Choose the right neutral colours and your home will exude pared back elegance and warmth. Think white paired with greys, browns or anything muted.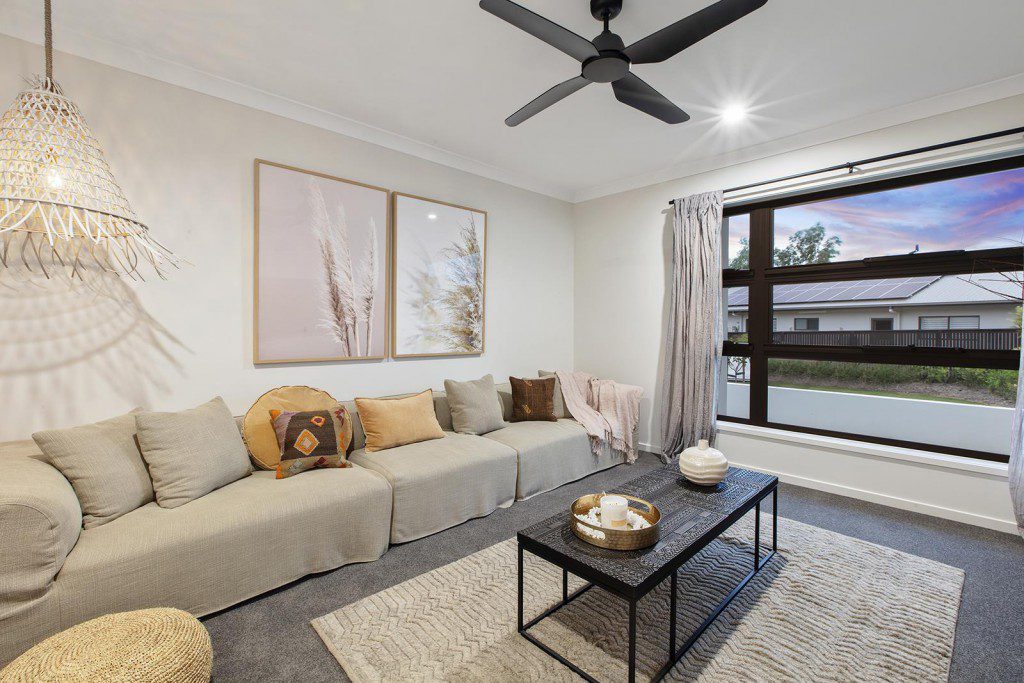 You can create a relaxed and peaceful environment by adding texture with rugs, cushions, and artworks.
Colour trend: re-welcoming blue and green
Though blue and green never really went out of style, these two colours are well and truly back in the colour palette spotlight.
Blue tones can provide a peaceful and warm ambience to your home, while lighter shades can make the room feel larger. Green tones are a great way to bring nature into your home. They symbolise the natural elements of earth, clean air and encourage natural light.
---
Want to learn more about home design? Why not check out our Guide to Modern Hamptons Style.