Building with G.J.
The Materials We Use to Build Your Home
A home. It's the biggest investment you're ever likely to make. So it makes sense to invest in quality materials that will stand the test of time, the relentless Australian sun, and spontaneous crayon wall art, right?
Yep, we think so too.
It's easy to recognise a home where corners have been cut in the build. You can feel it more than you can see it. Handles are flimsy, windows don't shut properly, fittings are plastic-y. It just feels, well… cheap.
Before too long, things need fixing. You're spending more time and money at Bunnings than you should have to with a new home. As you wander the endless aisles, you get a nagging feeling that you should've focused more on the quality of the materials with your new house.
The G.J. Way
But with a G.J. Gardner home, the high quality of the materials we select make this kind of scenario little more than a fantasy. For us, it goes back to the fundamental principles of architecture—form following function. While a home should obviously look and feel good, the building's purpose and structure should always be the starting point for design.
Our lead home designer, Peter, reckons this is what sets a G.J. Gardner home apart from our competitors' offerings.
"When we select the materials to build your home, our philosophy is that if it isn't a proven product, we simply won't use it.
 
We put the thought and effort into the front end of the design phase to ensure that your home isn't just enjoyable to live in, it has to be built well too."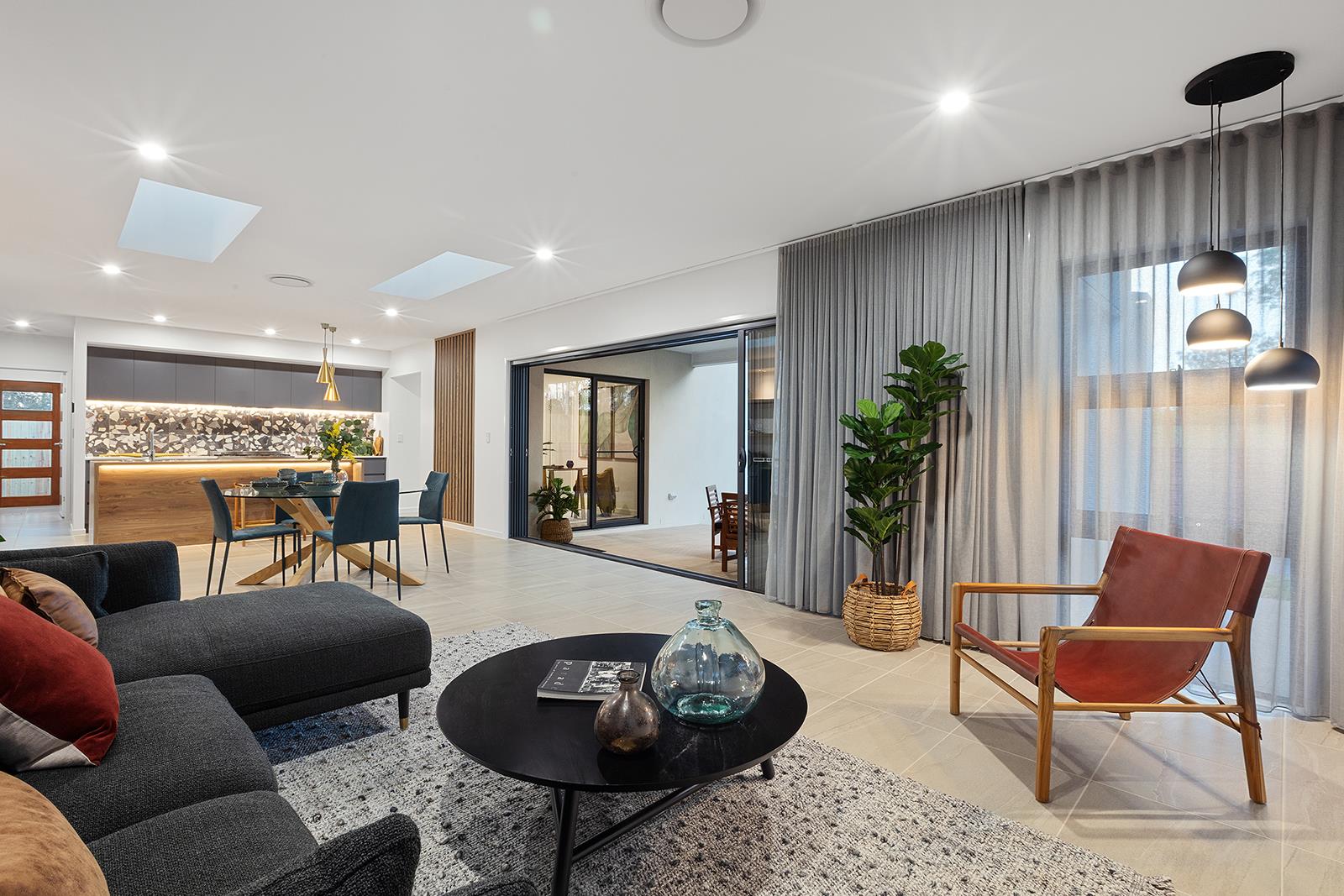 Buying off the plan doesn't mean you have to sacrifice quality. Where our competitors are tied down by their accountants and profit margins, we've always been led by designers and builders striving to use the best products and materials to build homes that last a lifetime.
And after designing and constructing tens of thousands of homes across Australia, we know how to source and use quality materials in our builds. We see the benefits firsthand. Peter says:
"We just don't get the callbacks from frustrated customers like some of the other builders in the industry do,"

"Our way of doing things is clearly more cost-effective for everyone."
Quality is in the process, too
This emphasis on quality and good outcomes doesn't just stop with the products we use either.
We take a holistic approach to quality with our builders, suppliers, and tradies too. Because if everyone is on the same page with workmanship, then all of us—and most importantly the home buyer—will leave happy.
We always look forward to handover day with our clients, because we know we're giving you a home that's built with the best stuff, by the best people, and with you and your family at the heart of it all.
With over 36,000 quality, customised homes built over the past 35 years, and having just been announced as the National Home Builder of the Year (ProductReview.com.au) for the fourth consecutive year, G.J. Gardner is Australia's most trusted home builder.