Building with G.J.
The Home Building Process
Your Building Journey
The home building process can often feel a little daunting and stress-inducing, but at G.J. Gardner, we aim to bring the joy back into building your dream home. The G.J.Way is all about ensuring the home building process consists of a journey that excites and inspires. This is achieved through a lot of simple stuff that really makes the difference during this process, like having one fixed price with no hidden extras and our dedication to being entirely transparent with upfront billing.
Your building journey is made up of many unique stages we have detailed in this article, all of which will be stepped through thoroughly with your friendly G.J. Gardner builder.
Research Stage
The research stage is one of the most important stages in building a home since it sets the foundations for your project. In this initial stage, you will choose your builder, the location of your home, and the house design that will help your dream home come to life.
Once you have chosen your builder, you will be able to work with them to select a block of land and go through the building construction process from start to finish. All G.J. Gardner builders have plenty of experience and can advise you of any extra costs or potential issues with the land, for example, a driveway on the wrong side of the block or aspect issues. Your builder can also help you find the best block of land that will maximise your value for money.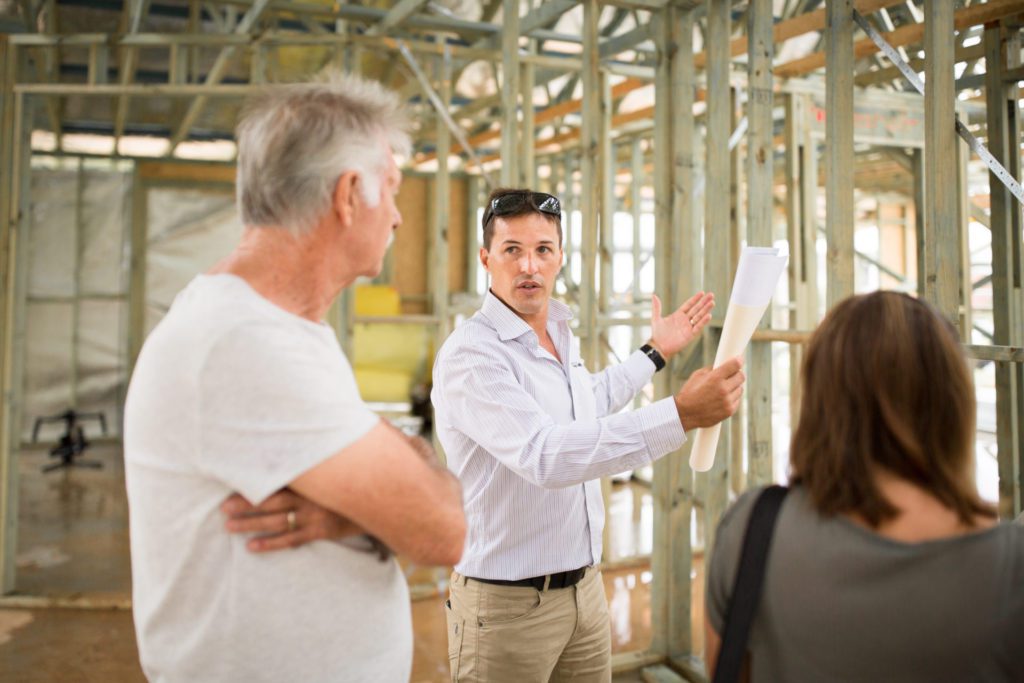 Our G.J. Gardner builders are dedicated to building relationships with every customer, so they can work towards your desired outcome with you.
It is during your research stage that you will also need to confirm and organise your finances. This is so you can also organise which home loans are applicable to your situation and any grants you may be eligible for ahead of time.
Make The Home Yours
After the initial research, it is time to work with a friendly and experienced G.J. Gardner expert to make the home uniquely your own. An important consideration to start building a home is being realistic about your expectations and budget. A great method is writing a list starting at one all the way down to 100 (if you have that many items!), with the top 10 things being your absolute must-haves in your home, the next 1o items being your nice-to-haves, and so on and so forth. This will allow your builder to have a clear vision and understanding of the best way to maximise your budget so you are exceptionally happy with the end result, as well as helping you create a clear picture of the features you would like in your home.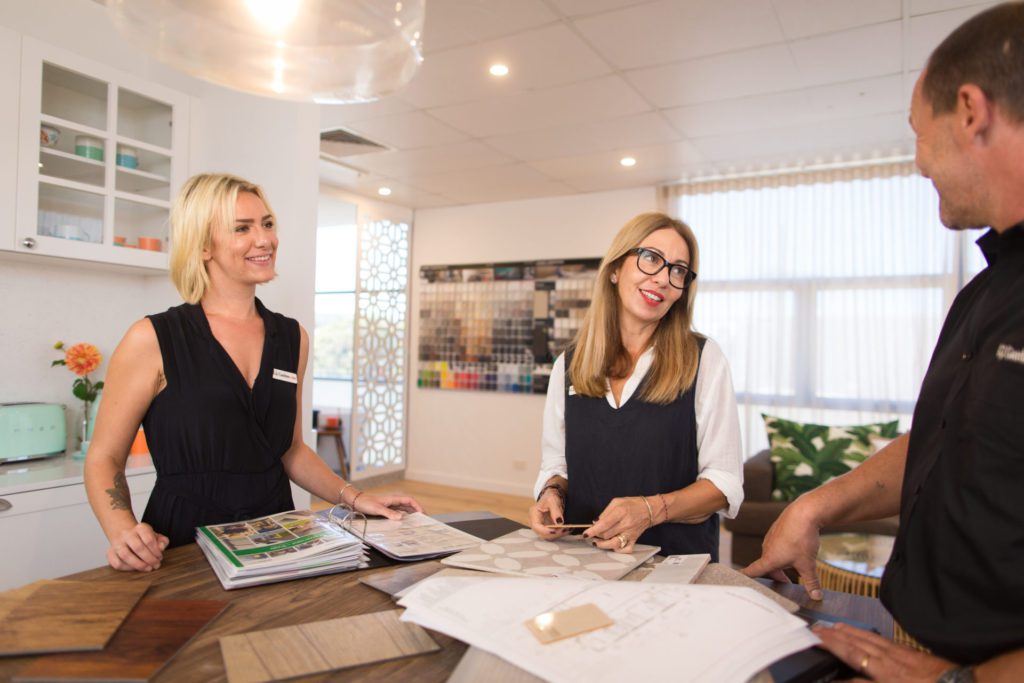 This will also be when you and your G.J. Gardner builder can ensure that the house's design is as sustainable and environmentally friendly as possible. This will have a big impact on how comfortable your home ends up being since things like ensuring you are getting sun in the morning can have a big effect on liveability. It also includes considerations like how your house will perform day to day, its flow, and privacy considerations. It is important to carefully consider how each design aspect works and how you achieve centralised living zones.
During this stage, colouring, feature, fixture, and façade decisions will also need to be discussed. Your G.J. Gardner builder can help you choose a thoughtful colour scheme since it will directly impact the house's performance and feel. Having a cohesive and aesthetically pleasing colour scheme will make the home design feel better and more unified. Additionally, making any decorating and landscaping decisions that will settle the home design and make it uniquely you.
Construction Stage
Now that all of the big decisions have been made, it is time to see it all come together. At this point, the team at G.J. Gardner will be hard at work ordering all materials, scheduling labour, pouring the slab, and beginning to build the frame. You will be able to see your project commence over the weeks right up until the roofing and plasterboard is installed. This also includes all of the indoor elements like the installation of linings, timber skirting, and architraves.
The Finishing Touches
Now that your house is built, we can start putting together the finishing touches to make it truly home. This means it is time to complete the final construction elements, including painting, tiling, and utilities like electrical and plumbing installation. It is also when you get the opportunity to add that extra personality to your home with all the additional features you may have chosen, like mirrors and splashbacks.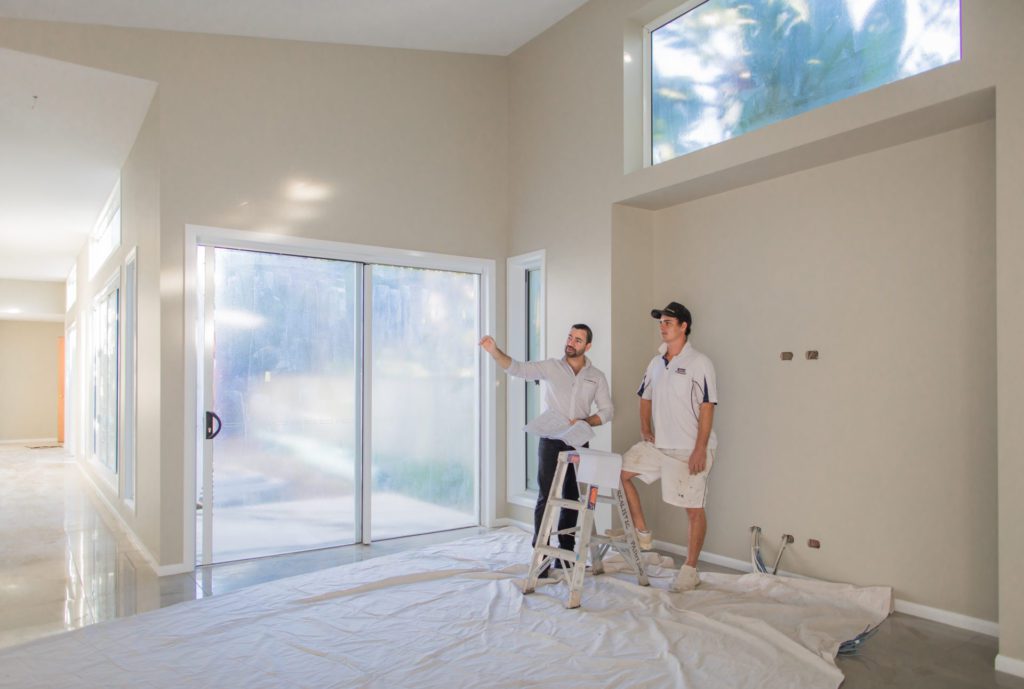 After all these finishing touches are complete, your G.J. Gardner builder will take you on a final walkthrough of the property to ensure that everything they want has been included and that they are happy with the flow of the house.
Handover Day!
Once you've given your G.J. Gardner builder the go-ahead that you are completely happy with your new home, it is time for the most exciting stage of the process! As a customer, you get to see your dreams come to life as the keys are handed over upon settlement. A truly memorable moment will ensue as you walk into your brand-new home that is now all yours to begin your life in.
Post-Handover Care
The service won't stop there; even after the keys have been handed over and the initial home building process is complete, the G.J. team will still be there to support you. We will be happy to handle any building defects that become apparent after handover so we can ensure that the house is absolutely perfect for you and stands the test of time.
Want To Know More About The Building Stages?
To learn more about the building process, you can contact your local G.J. Gardner office today for exceptional service and home building capabilities.