Building with G.J.
Home Buyer Journey
It's not uncommon to find your first step into the housing market daunting. As the home buying and building journey has surged in competition over the last few years, this journey requires planning, exploration and agility.
Ample research, investigation and patience all serve to support you in becoming a homeowner. G.J. Gardner Homes has witnessed this journey time and time again, and we know how important it is to find the right home for you.
Journey Stages
On average, the home buying journey takes around 22 months to complete, from investigation to purchase. However, each home buyer's journey is unique, and it is not uncommon for this to take less or even longer.
You can expect at the beginning of the home buying process to involve a wide interest in many properties, which will decline as you ascend to the offer and acceptance stage of purchase. Whether an apartment, townhouse or home, it's recommended that you set your net wide and be engaged with a range of properties to increase your chances of success.
Investigation
This initial stage of the home buyer journey is centered around exploring options available to you, assessing your capacity to buy or build a property, as well as considering your financial ability to make a purchase.
We recommend researching the market as well as increasing your mortgage literacy to enable you to determine whether you can take this leap. Gaining a strong understanding of the housing market – particularly in your area, as well as financial, grant and tax advice and knowledge, will ensure you're prepared to tackle this journey.
It's not uncommon to feel overwhelmed during these initial stages. There are a lot of considerations and new information to educate yourself on. You can expect to need to keep your options open when it comes to properties and not refine too early.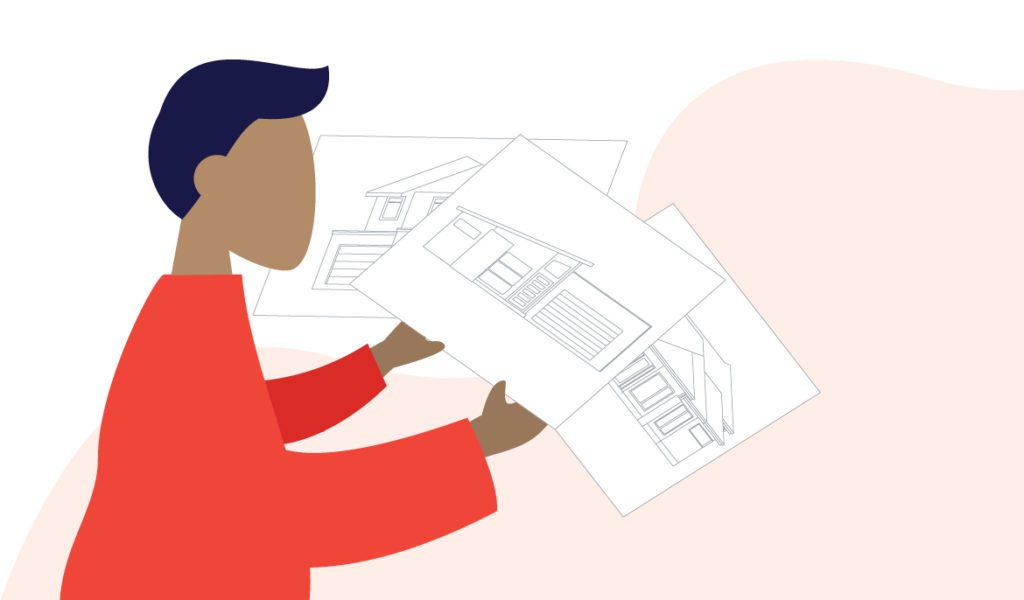 Exploration: Define & Prioritise
After doing your initial research, you will have a better understanding of the options available to you. The next stage involves defining and prioritising what type of home is right for you – this should involve a first-hand exploration of the housing market. By understanding the properties available, you can begin to refine what you need in a home, from size to style. Whilst developing a search criteria, you can give yourself direction through this search process, and it can help you determine when you've found "the one".
As with the first stage, research and knowledge building will be essential. We'd recommend gaining insight into the local market and community you intend to buy, as well as different designs and styles that are of interest to you.
Throughout this process, you can begin to assess what type of purchase you're looking to make. From an existing property or apartment to blocks of land, this stage can give you a direction to where to look and what to look for.
Detailed Search: Property or Land
Once you have refined your search criteria and have an understanding of what type of property is right for you, it typically takes up to four months before you even begin the process of choosing, offering and purchasing a property.
You can draw upon your market knowledge and criteria to determine whether a home will be right for you throughout this time. We recommend widening your search and maintaining an interest in multiple properties at a time. Here at G.J. Gardner Homes, we have Home & Land packages available to help you find the right block in your desired area.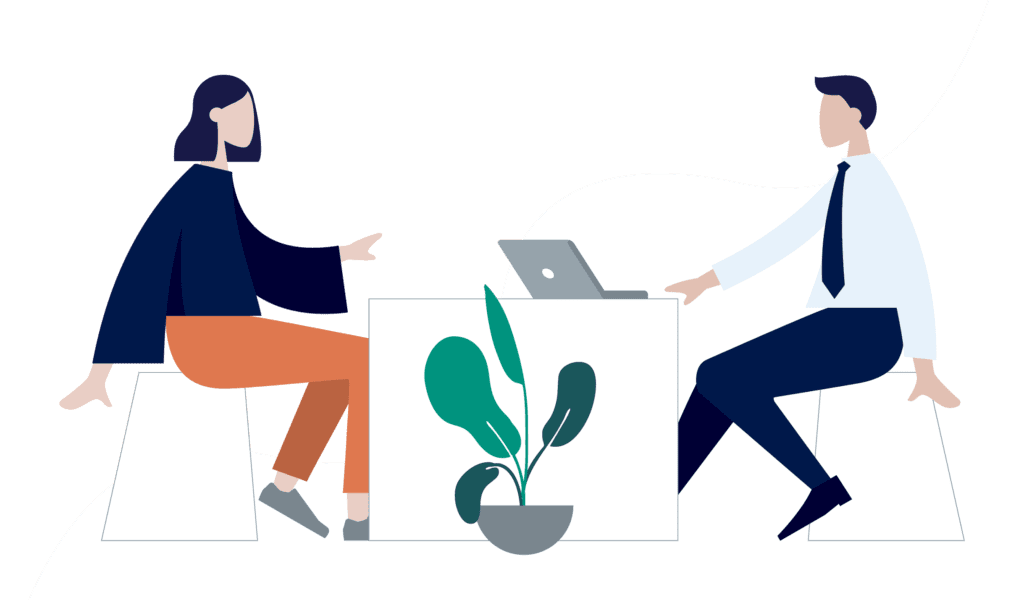 Evaluate & Choose: Offer Stage
Once you've found a property that complements your criteria and fulfils your needs, you begin the process of securing the financial means and, hopefully, the purchase.
During this stage, you'll have a heavy focus on the property itself, from design to amenities. This can be an anxious yet exciting time, where it is crucial you have widely evaluated the advantages and disadvantages of this purchase. The evaluation of properties includes assessing your financial security to maintain this home long term, including its livability and resell value.
However, it is not unlikely within the offer stage for you to sustain interest in other properties. Given the volatility of the market, keeping your options open and being prepared to pivot in cases where another buyer gets in before you is crucial. On average, 54% of buyers will keep their options open and stay interested in other properties.
Finalisation: Acceptance & Purchase
Once you're in the process of purchasing, you can expect it to take up to 3 months to officially finalise the offer. During this time, buyers are usually focused on the paperwork and getting the offer accepted.
Due to the volatility of the market, purchases can actually fall through and don't reach fruition. However, once the home or land block has been purchased, you get to begin the most exciting phase of the home journey. This includes making this new purchase feel like a home, whether through styling, renovations or builds.
Established or New Build
When it comes to determining whether you're looking to purchase an established property or buy land to build, it will always vary from home buyer to home buyer.
There are advantages and disadvantages to both, as both existing properties and new builds come with their own set of challenges and positives.
Existing homes usually lead in their convenience and cost, however, they will often require renovations and customisation to make them truly feel like home. New Builds on the other hand, while they can be customized to your needs and offer more choice and freedom of design, require more time and development.. Moreover, the new build will likely reap a better return on investment.
During the first stages of the home buyer journey, we'd recommend evaluating these two options and deciding what's most important to you.