Building with G.J.
Australian Construction Material Supply Causing Delays for Home Builders
As global construction booms, we are experiencing rising cost of construction materials alongside resulting construction time delays. In the endeavour of transparency, we are going to explain what is going on in the world at the moment and how this is affecting home builds across Australia.
Are there currently home building delays?
Never before has Australia seen such high demand for home building, at the same time in every state and territory. With a simultaneous material sourcing and labour shortage, the construction industry is experiencing delays and difficulties responding to these shortages – which are compounded by ongoing initiatives by the federal and state governments to fund this work.
The HIA has concluded that the average time to build a house has increased from 8.3 months pre-COVID to 12.2 months by March this year.
As with most industries, the pandemic has exacerbated supply chains and shifted how things ultimately get done. These delays result from impacts to the production line, travel restrictions, labour shortages and restrictions upon labour, as well as the overall pressure upon the industry fuelled by pandemic-related initiations. These delays and high demands have seen the cost of home building soar by 20 to 25 per cent.
The shortage of construction materials
There is a shortage of several popular construction materials in Australia at the moment – including timber, steel, kitchen materials, cement, some electrical components, and paints. It has been identified as the worst materials shortage in 40 years.
Across the globe, a major timber shortage is currently affecting many types of timber products. This affects the supply of frames, trusses, hardware, and fit-out materials, including doors, jambs, and architraves for construction. This is also affecting the cabinet-making industry, making kitchen fit-outs especially difficult at the current time.
Building material delays
| | | |
| --- | --- | --- |
| Material | Pre-pandemic wait time | Pandemic wait time |
| Mesh and pods | 2 weeks | 6 weeks |
| Frame and trusses | 4 weeks | 16 weeks |
| Windows | 4 weeks | 8 weeks |
| Bricks | 2 weeks | 4 weeks |
| Laminated veneer lumber | 1.5 weeks | 16 weeks |
Source: Master Builders Association of Victoria
These supply issues alongside the spike in industry demand could affect the supply of any number of materials in the future and is not expected to ease imminently.
Why is there a shortage of building materials?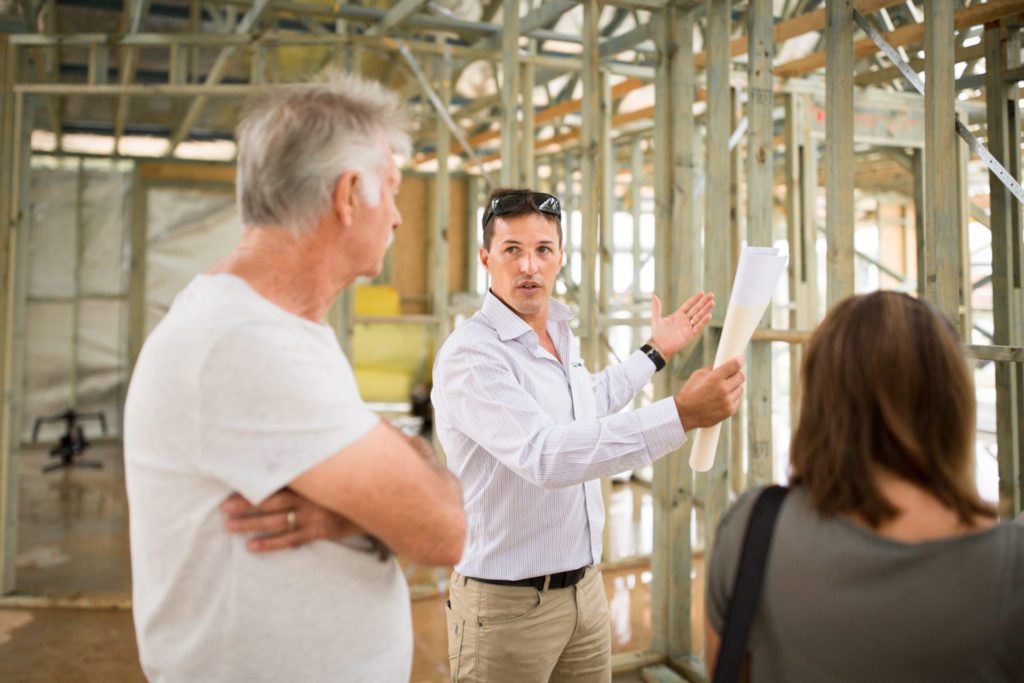 Three main factors have caused the current shortage in building materials, including:
COVID-19 stimulus packages resulting in unprecedented spikes in demand
National bushfires significantly impacting the supply of timber
A booming USA building sector absorbing many international construction materials.
Essentially, Australia was not the only country to use the construction industry as a centrepiece for economic recovery during the pandemic, meaning international supply chains are also being stretched. Even just considering the supply strain placed by the Australian bushfires, which destroyed tens of thousands of hectares of softwood plantation that would have been supplying the construction industry for the next 12 months.
This means raw timber is in particularly short supply, and builders are no longer being informed of an estimated delivery date due to their suppliers being unable to estimate when stock will arrive. Shortages of building materials have left many builders not even being supplied estimates for when they will receive materials from their stockists. Without the raw timber to build the frame and finish pouring the slab, the next stage of construction is unable to commence.
Some home builders are opting for using steel-frames instead of timber to try and alleviate delays, though this has caused a flow-on effect creating increases in demand and cost for all other key building materials – especially steel.
As a society, many have taken the pandemic as an opportunity to renovate or build their dream home since many restrictions and lockdowns have made people realise how much they value their living space. On top of this, due to international (and state) border closures, many families are spending the money they would have previously spent on holidays on their homes instead.
Housing Industry Australia chief economist Tim Reardon said a record 146,000 new detached homes are set to be built in 2021, which is a 20% increase from last year's figures. This has also been influenced by the Australian government's Home Builder scheme, low-interest rates, and population shifts to regional areas. The recent surge in interest rates has been predicted to stabilise the housing market volatility going forth.
The shortage of workforces
Material shortages are being met with Australia's ongoing labour shortage. According to the global consultancy Arcadi's most recent report, it is forecast that by 2023 there will be more than 100,000 unfilled roles in the sector. Labour shortages serve to draw out the building process and limit the pace with which projects can be completed.
Recovery from pandemic restrictions
These delays have been caused by COVID-19 related incidents, including and going beyond material and labour shortages. In the Australian context, the experiences of lockdowns have served to exacerbate delays and further complicate the pipeline to home building and renovations. This situation is not expected to improve for at least many months as the industry adapts to the post-covid landscape.
Beyond that, the industry has experienced setbacks in recent years caused by the conditions of lockdowns throughout the country. The decrease in the number of days available for work has diminished the productivity rate, worsened by the limits placed on the number of workers allowed to work on-site at a time. When compounded with the restrictions on travel country-wide as well as the wider delay in market and approval processing, building delays have been widespread and paramount.
Overall, what's causing home building delays?
Material shortages are currently being cited as the largest barrier to construction, ahead of labour availability, planning problems, and land availability. However, increases in demand and other consequences of COVID-19 have been compounded by labour shortages – intensifying construction delays further.
It should be acknowledged that ongoing natural disaster insurance repair work is continuing to monopolise many trade contractors.
Specifically, there has been a major labour issue across New South Wales regarding roof tilers. This has been caused by the spike in demand alongside a lot of NSW roof tilers going to Queensland to work on roof replacements caused by large hailstorms. This issue is not expected to be resolved any time soon, meaning it is worth considering iron roof options for any upcoming home builds. The recent flooding disaster across South East Queensland and Northern New South Wales has caused major damage to almost 200 000 homes. Recovery is expected to involve many of the region's construction workforce as a result.
How this is impacting G.J. Gardner Home's builds
Regardless of the size of the building firm, no one is immune to these issues. That is why G.J. Gardner Homes have been working to minimise the impact of these issues on our valued clients. Some ways we are ameliorating construction delays is through broadening our trade base and extending the contract build periods for all our customers. Moreover, we're committed to providing accurate timelines and budgets in support of a streamlined home-building journey.
Each state and location in Australia are being affected slightly differently, which is why you will be working closely with your local builder. If you have any questions about how this may affect your home build or if you wish to enquire, please do not hesitate to contact us today.