Cost to Build
How Much Will Landscaping Your New Home Cost?
As Australians, we're lovers of the great outdoors. There aren't many better ways to spend time in the sunshine and fresh air than in your very own slice of paradise—your front or back yard.
A well-designed and neatly landscaped outdoor space can offer much more than just a private outdoor sanctuary. Your outdoor spaces can be transformed, adding significant monetary value to your home as an asset for years to come.
While planning for the landscaping aspect of your new home, you may be finding it a little difficult to estimate just how much of an impact it's going to have on the final price.
Landscaping a new home can include any combination of elements such as earthmoving, lighting, decking, paving, turf laying, retaining wall construction and planting. The list goes on! These all involve a number of trades and specialty skill sets.
There is therefore no easy calculation that can be used to give the exact cost of landscaping your new home due to the complexity involved. As a very broad rule of thumb, you can expect to put between 5 and 10% of your house cost towards landscaping.
If you set aside this much of your budget, you can establish a good baseline for a full landscaping project that can easily adjust to fit the needs of your specific preferences and budget.
Calculating The Cost Of Landscaping A New Home
For example, if you're paying $400,000 to build on a new lot, you should consider putting somewhere between $20,000-$40,000 aside to put towards landscaping.
By establishing a figure in your mind that you would like to spend on landscaping, you can seek out expert advice on the finer details of how this will look.
Through consulting with an expert, you can then start to get a little more specific in your requests in terms of key features and project scope.
This method can be applied whether you're looking for a simple, low-maintenance garden project or an outdoor living area with all the bells and whistles!
There are also a number of factors you can consider to try and estimate the price.
Factors Involved in The Cost of Landscaping Your Home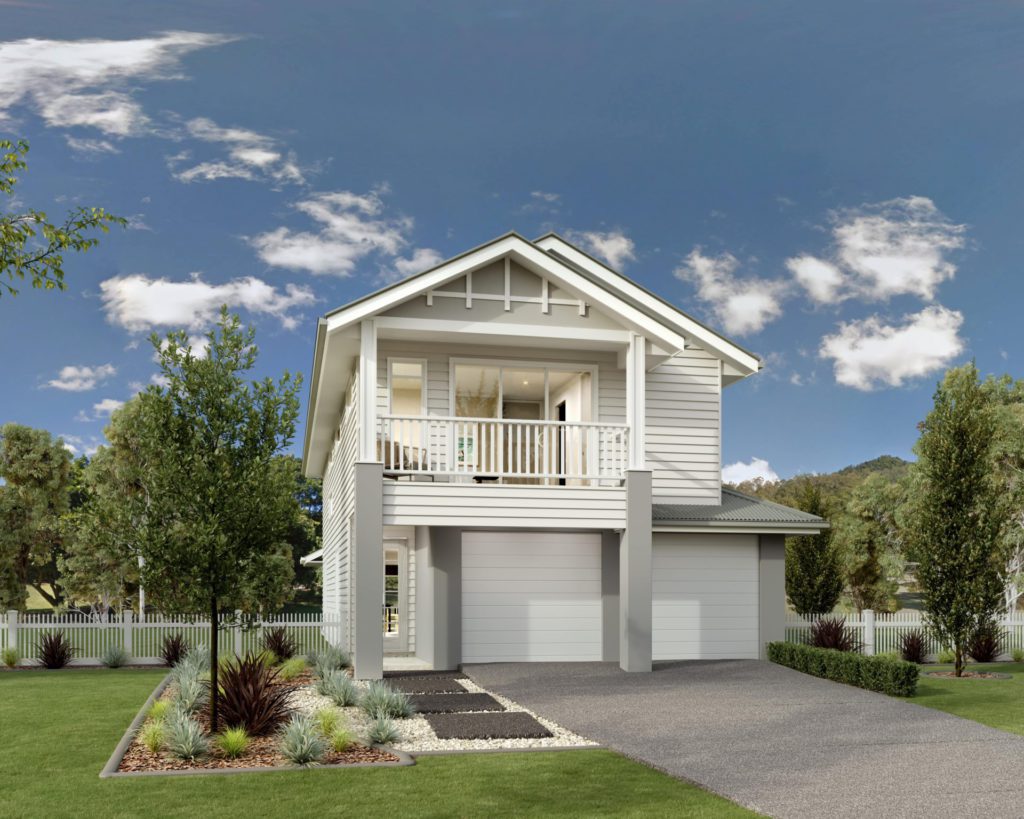 The size and complexity of the project you had in mind for your new home plays a huge role in how much it ends up costing. This may sound obvious, but the disparity in overall cost for small and large projects can blow out to be hundreds of thousands of dollars. Make sure you are realistic with your needs and expectations!
As much as a lot of us would like to see ourselves as accomplished handymen, there is a lot that cannot be done in a landscaping project without expert help. As a result, labour makes up a good portion of the overall cost.
Plants and materials also make up a significant portion of the overall project cost. Your plant selection in garden-heavy designs; as well as where you source them, can play a lot into your landscaping bottom line.
The location that you pick to build your new home will also dictate a portion of the cost of landscaping. Regional areas may not have the same access to resources and can result in a more lengthy and costly project.
The type of planting will dictate what sort of irrigation (if any) will be required. This can alter the overall cost dramatically.
Budgeting For A New Home Landscaping Project
As the last thing to be done in the construction process, landscaping is often the unfortunate casualty of budget cuts. This is why it's so important to set aside a portion of your money for landscaping, to avoid having to sacrifice this essential addition to your brand-new home.
Try to get your landscaping costs included in a fixed price quote before you start, so that your funds for your beautiful garden and outdoor area are protected.