Solar is now a standard inclusion option, not an upgrade!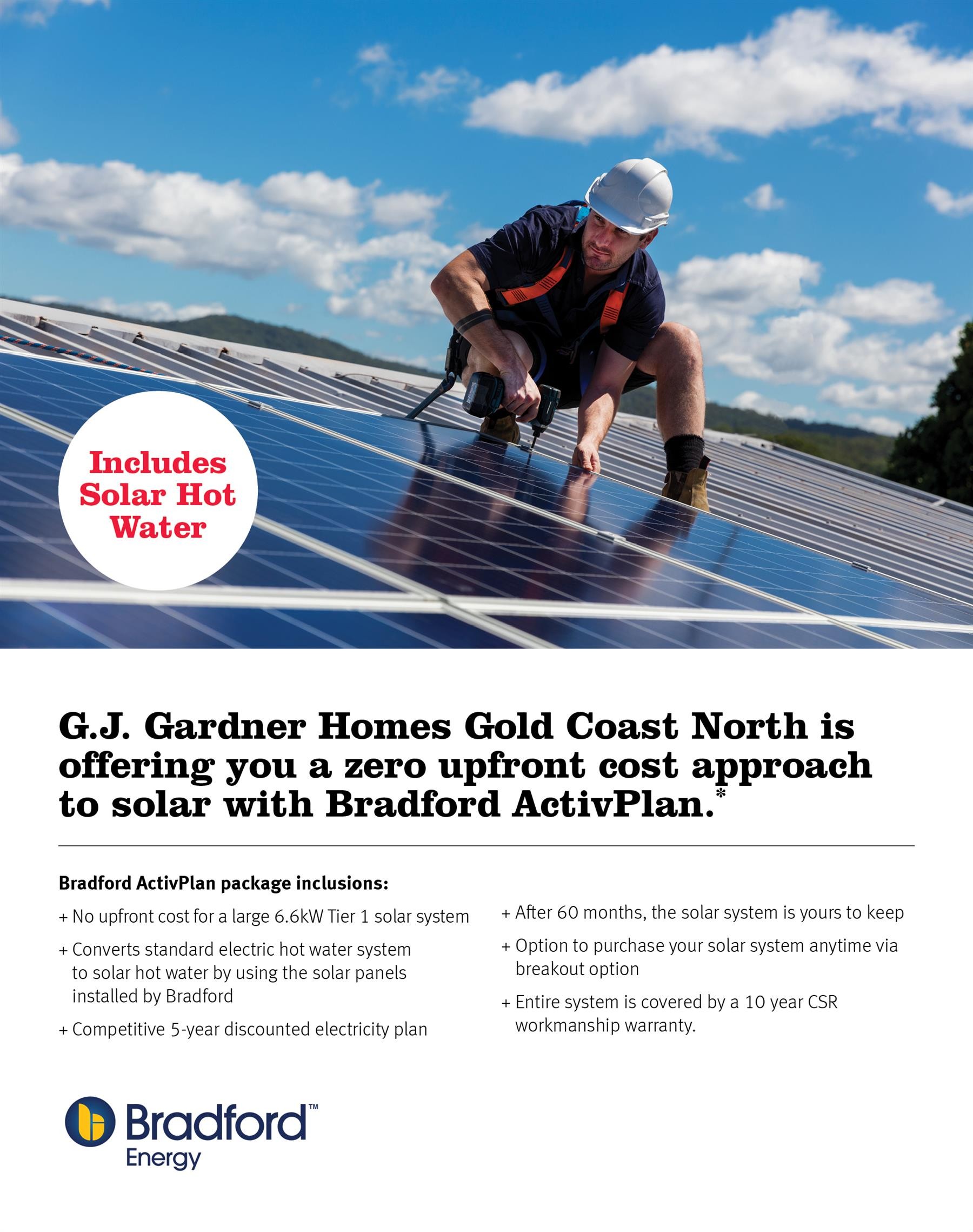 Disclaimer: Exclusive to G.J. Gardner Homes Gold Coast North
Energy Locals partnershipThe Bradford ActivPlan is provided by Bradford Energy and exclusively available through selected Builders. Bradford Activ is a business name of Energy Locals Pty Ltd (ABN 23 6064 088 79) who are providing the retail services on behalf of Bradford Energy.