House and land in Hamilton from just $394 per week!*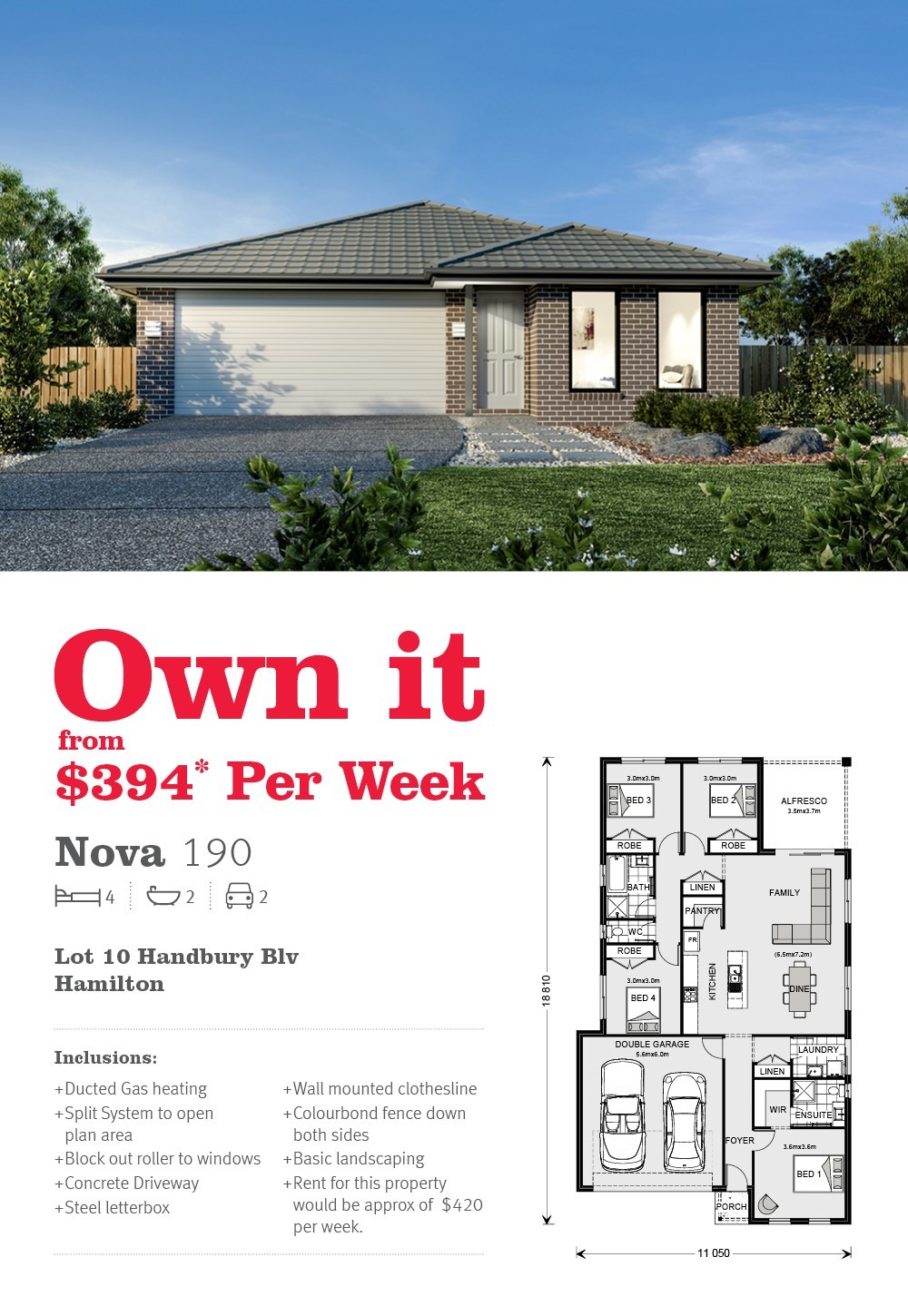 DISCLAIMER: Repayment is indicative only. Weekly repayments calculated of total package amount less 10% deposit on a principal and interest repayments on the borrowing amount of $372,856.59 at an interest rate of 3.67%, over a 30 yr term (Comparison rate 3.83%). Total amount repayable is $627,405. Interest rate accurate and available as at 11/5/20. These calculations are dependant on lender and your individual circumstances. Images and photographs may depict fixtures, finishes and features either not supplied by G.J. Gardner Homes or not included in any price stated. Jacorey Pty Ltd, CDB-U 49694. Business name G.J. Gardner Homes Ararat.
Package exclusive to G.J. Gardner Homes Ararat.