Designing & Inspiration
How to Design a Stylish Laundry
Often neglected in the home design process, it's so important to get your laundry design right, and make the most of this highly functional space.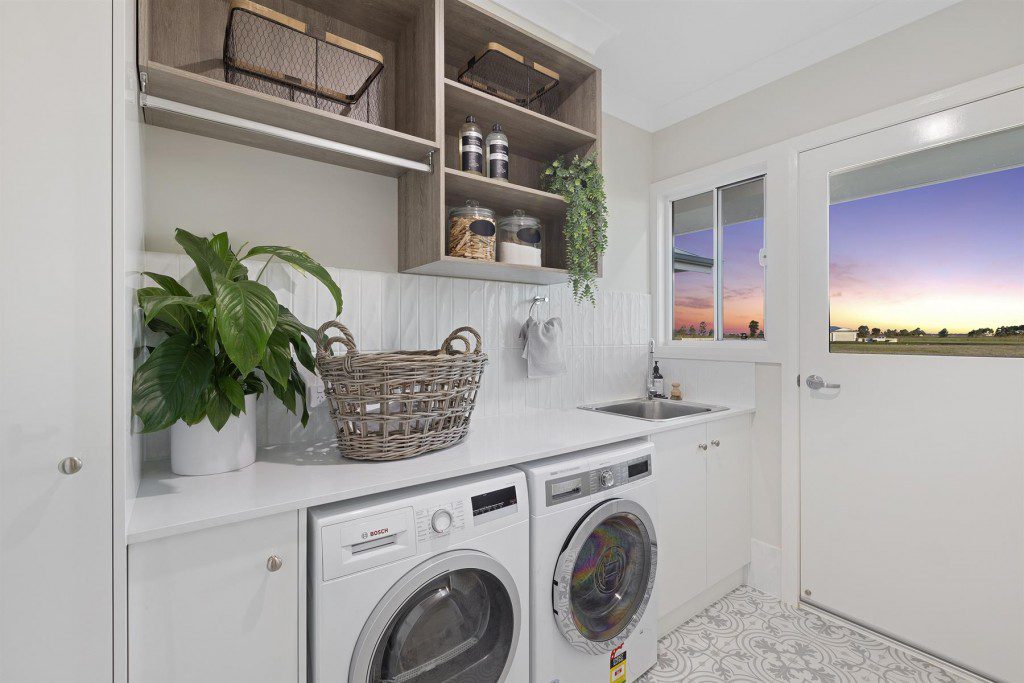 Functional laundry design in the Longreach Display Home, Dalby, QLD
Your laundry space should allow room to manoeuvre with bulky items and cleaning supplies, so as to prevent adding any pain points to your housework.
Many modern laundry designs also revive the concept of the "mudroom", a secondary entry to your house that can be used to store footwear, outerwear and school bags.
Take cues from the kitchen
If you have a keen interest in styling your laundry to be an asset to your home, a great place to start is to mirror the styling of your kitchen.
Your kitchen and laundry both hold a similar function in your home, in that they are primarily a place for performing necessary household duties among other secondary functions. They have the job of housing many similar appliances, including washing machines and other appliances which are placed under benches or stacked. Their similar features can also include sinks, cupboards and shelving.
They are also often located relatively close by to one another, as a practical way of keeping plumbing foundations less complicated during construction. It is relatively easy to then draw parallels between the two and draw styling ideas accordingly.
The laundry in the Freshwater Display Home in Brookvale, NSW pairs the laundry styling with the kitchen by making use of similar oak timber features, tapware, crisp white benchtops, and dark black panelling. This ensemble makes for a dynamic and expressive laundry space, which echoes much of the features from the expertly designed kitchen area.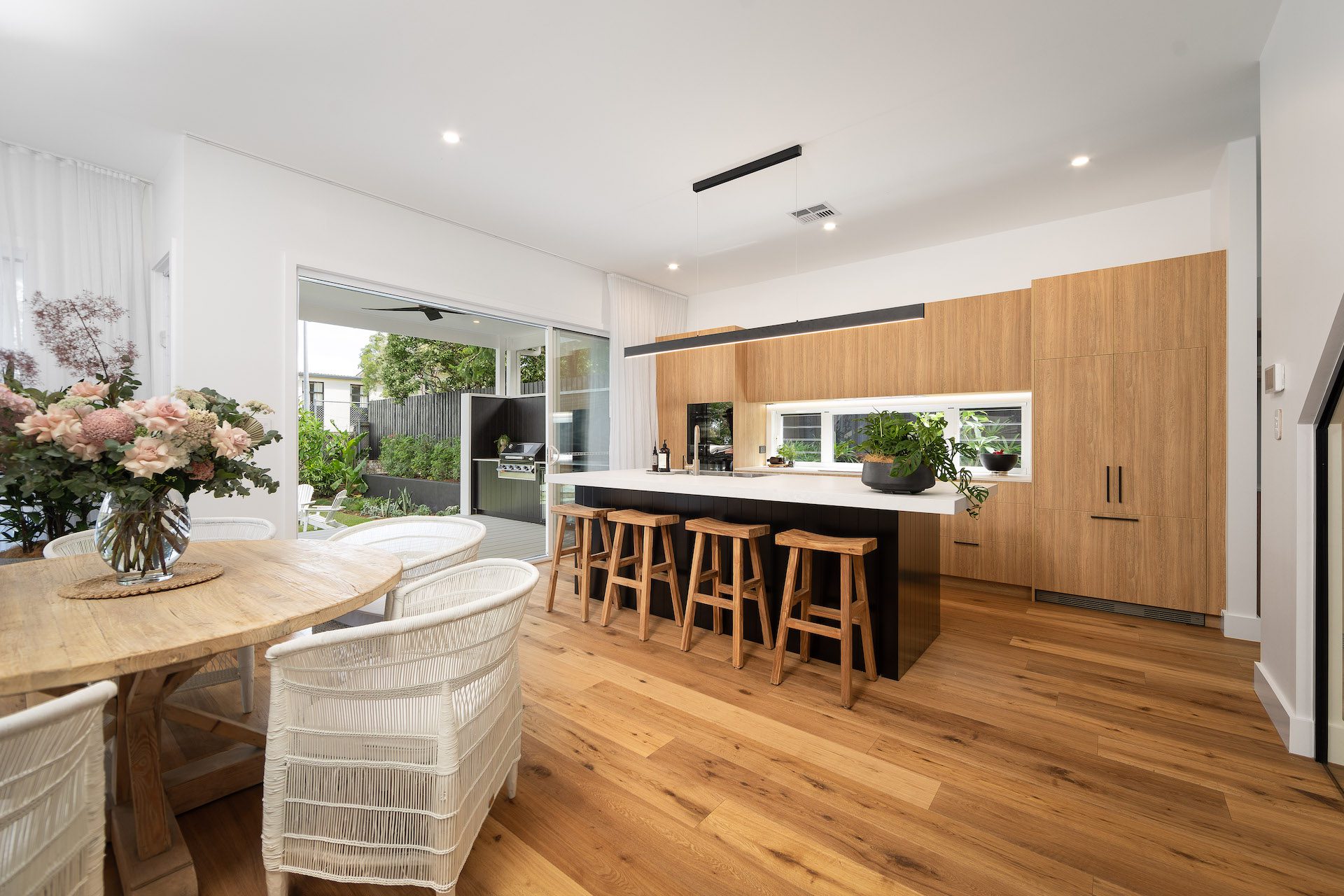 The laundry in the Freshwater Display Home uses the same textures and finishings as the kitchen
Other things to consider
To finish designing your stylish laundry, consider these tips:
Streamline your laundry by hiding the plumbing inside your cabinetry and choosing an inset sink
Keep it fresh by adding plants and ensuring there is natural light through a skylight or doorway
Add luxe elements like soap and a candle as a stylish finishing touch